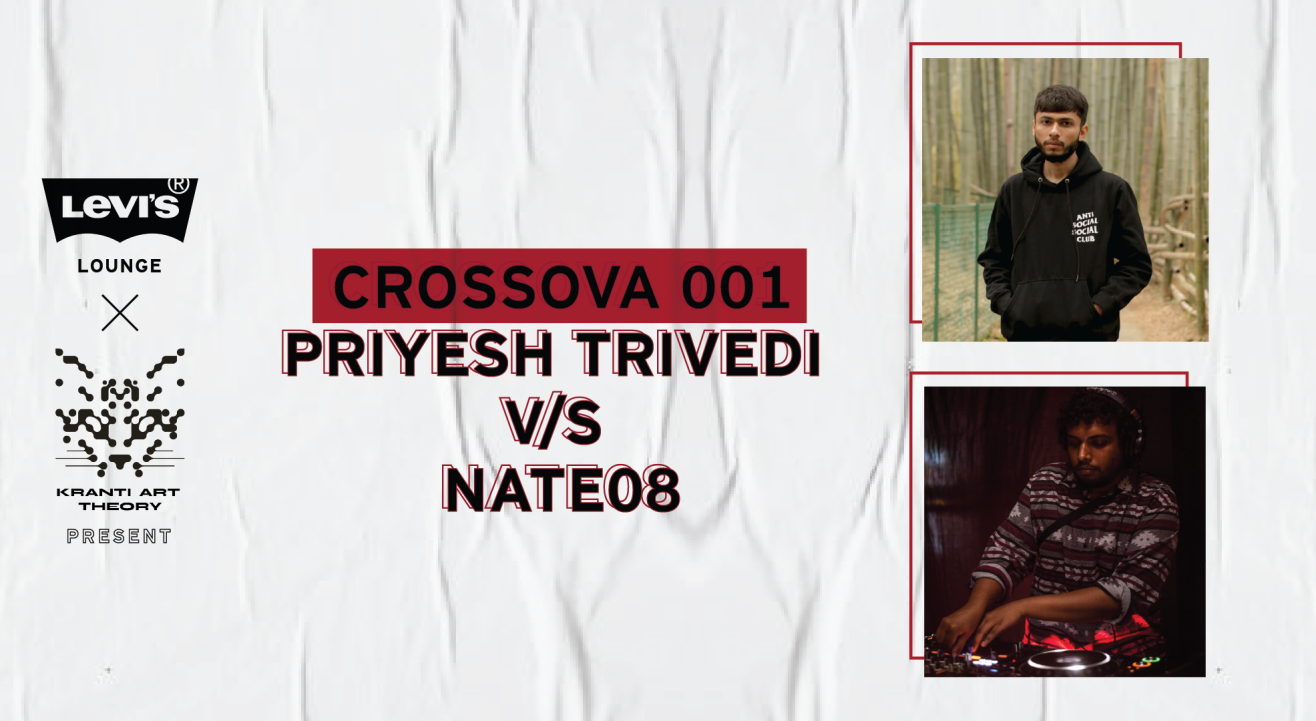 Art
Levi's® Lounge x Kranti Art Theory present Crossova 001: PRIYESH TRIVEDI v/s NATE08
Levi's Lounge, Lower Parel
About
PRIYESH TRIVEDI:
Priyesh Trivedi is a self-taught visual artist and designer from Bombay. His work largely revolves around satire and post-irony based on nostalgia, popular culture and détournement driven by a strong cynical impulse.
He is also the creator of 'Adarsh Balak', an ongoing series of illustrations and comics that parodies and critiques the educational posters from late 80's and early 90's. Since its inception in 2014, the series has gathered a dedicated cult following on social media.
https://www.instagram.com/priyesh_t/
NATE08:
NATE08 is the solo project of bass player and producer Nathan Thomas and is an exploration of his love for electronic music. Being a sessions bass player in the Indian music circuit for the last 6 years, he is now experimenting with his own sounds and productions. His music comes from a bunch of influences particularly jazz, R&B and hip hop. Using samples from various genres of music and manipulating them to create groovy sonic experiences makes the foundation for his sound.
A versatile musician incorporates the use of electric bass, synth bass, various effect pedals and soundscapes as part of his live set and performs DJ Sets as well.
NATE08's debut EP 'DRMZ' released in December 2018 across all digital music platforms.
Venue
Levi's Lounge, Lower Parel
Unit 2, New Mahalaxmi Silk Mills, Mathurdas Mills Compound, NM Joshi Marg, Mumbai - 400013
GET DIRECTIONS