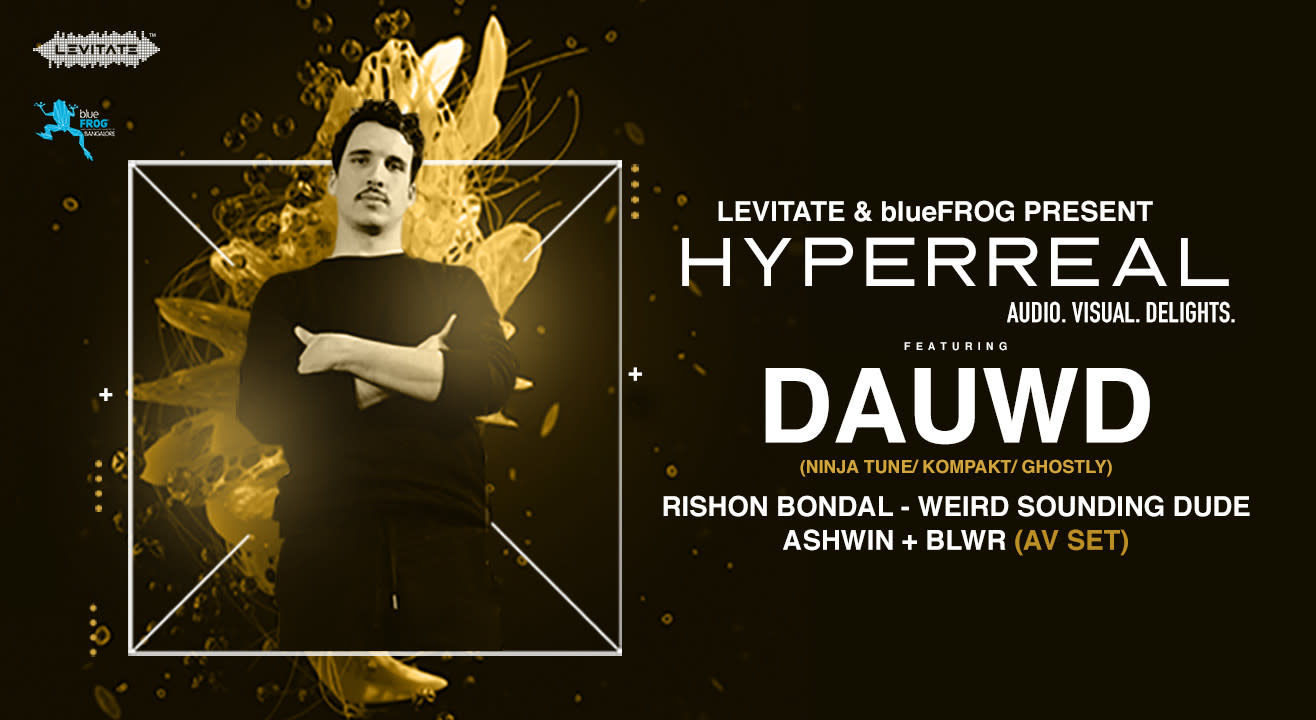 Music
Hyperreal with Dauwd & Friends- A Musical Extravaganza
About
Here's your chance to experience the magical music of Dauwd & Friends, live and exclusive.
About Dauwd & Friends
Dauwd's talent & work speak volumes. He creates music with complexity most contemporary producers shy away from. Vocal and instrumental stabs punctuate organic and evolving passages guided always by driving percussion and immaculate low-end production. His productions are full and intricate with a wealth of sounds building warm atmospheres that are unusual within dance music.
Having released on labels such as Ninja Tune, Kompakt, Ghostly International & Pictures Music, his early releases gained support from some of the most influential names in the business. Benji B, Gilles Peterson, and Jamie XX were early champions, Ikopol was released as part of Adult Swims compilation alongside tracks from Burial, Kode9 and Untold. He has also supported Bonobo on his North Borders tour of the U.K. He recently dropped his debut album 'Theory of Colours' on Ninja Tune imprint Technicolour Records, an absolute firecracker!
About Levitate
Levitate is a Mumbai/Bangalore based agency. They organize a lot of shows in Mumbai/Bangalore and promote other gigs as well. They curate music and create experiences that enable people to leave their stress behind and embark on eclectic sonic sojourns with a spectrum of producers, DJs & selectors - both homegrown & international acts.
Venue
blueFROG, Bangalore
3 Church St, Opp Kristy Cream, Next to Matteo Coffee Shop, Bangalore, Karnataka 560001