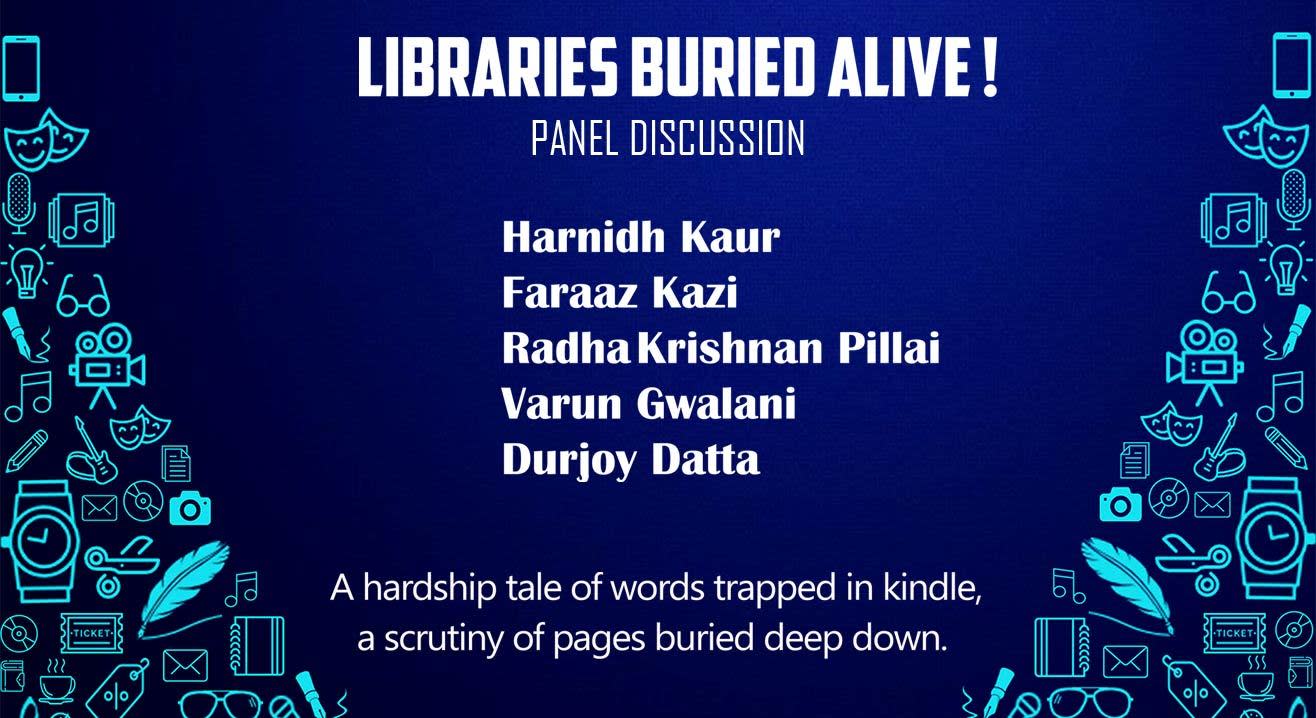 Discussion
Libraries Buried Alive
Santokba Hall, UPG College
About
A hardship tale of words trapped in kindle, A scrutiny of printed pages buried deep down!
Technologically has take over the essence of old books. Yes! The same old pages that was once your favorite fragrance but now they are trapped inside the cold screen of kindle. Come, talk your heart out with Harnidh Kaur, Faraz kazi, Radha Krishnan Pillai, Varun Gwalani, Durjoy dutta.
Panel Discussion with the panelist on the topic 'From pages to kindle'.
Durjoy Dutta
Durjoy Datta is an Indian novelist, screenwriter and entrepreneur. He has four shows, Sadda Haq - My Life, My Choice, Million Dollar Girl - From Banaras to Paris on Channel V India, Kuch Rang Pyar Ke Aise Bhi on Sony TV and Ek Veer Ki Ardaas...Veera on Star Plus to his credit. He has written novels like Ofcourse I love you, You Were My Crush!,,, If It's not Forever It's not love,Till the Last Breath..., Someone Like You, Hold My Hand, When Only Love Remains, Sadda Haq, World's w̷o̷r̷s̷t̷ Best Boyfriend, The Girl of my Dreams

Faraaz Kazi
Faraaz Kazi (born November 10, 1987) is an Indian author, primarily writing mainstream romance and best known for his debut novel Truly Madly Deeply, published by the Cedar Books imprint of Pustak Mahal and re-released by Mahaveer Publishers in 2012.[1] Kazi has been called the 'Nicholas Sparks of India'.

Harnidh Kaur
21 year student, she has written 'the Inability of Words'. She's right now pursuing masters in Xavier's college of Mumbai.

Varun Gwalani
The author of The First Storyteller and Belief at the age of 18.

RadhaKrishnan Pillai
The author of Coorporate Chanakya
Venue
Santokba Hall, UPG College
Bhakti Vedanta Swami Marg, Juhu Scheme, Vile Parle West, Mumbai, Maharashtra 400056