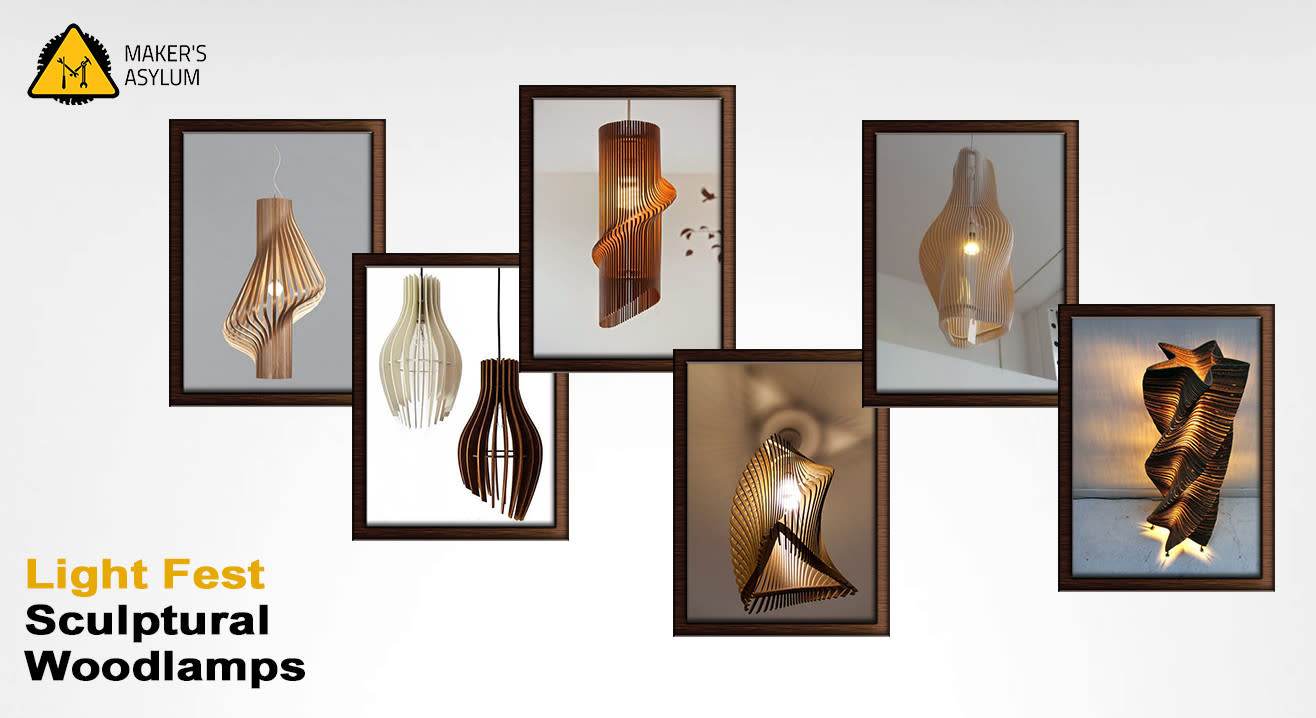 Sculpting
Lightfest: Sculptural Wood Lamps
About
A 2 day session taking everyone through the process of making your own 3D modelled sculptural lamp, including the software to plan it on, the lasercutter to execute it, and finally assembling and some electronics.
We will begin with a quick overview of the entire process - modelling, laying out and cutting, and assembling. We spend most of the day learning Fusion 360 and Inkscape to make the 3D model and lay it out, and participants will create their own designs by the end of the day.
On the second day, we learn the lasercutting process, and everyone gets to cut out their own pieces and assemble them. We also work in Slicer and Inkscape.
In the second half, we work with the lights. We learn to choose the appropriate light source from the various kinds of bulbs or LEDs commonly available, and supporting electronics, and learn to solder or connect everything.
By the end of day two, everyone has made themselves a freeform sculpture of their own that lights up, to take home and be proud of !
You get to take home a piece of work entirely of your own making, which is not only beautiful but undoubtedly useful. You have the enough knowhow of Fusion 360, Slicer, Inkscape, and lasercutting, to be able to create your own pieces. Not to mention the thrill of making things that were in your head into real objects that you can use around your home or gift someone.
Jesal Mehta is an Industrial Designer and Mechanical Engineer who loves playing with light. He has been working with paper, plaster, digital 3D modelling, etc and loves creating abstract forms. He is a fan of the lasercutter and explores the different materials and techniques that can be used on and through it. He got bored working in a lighting company designing luminaires, and has quit to work on medical products, appliances and other anything else that catches his fancy. When not describing himself in the third person, he cooks, explores math, goes cycling or reads.
Venue
Maker's Asylum, Mumbai
D-11/1, Road No. 21, Opposite Passport Seva Kendra, MIDC, Marol Industrial Area, Andheri East, Mumbai, Maharashtra 400093