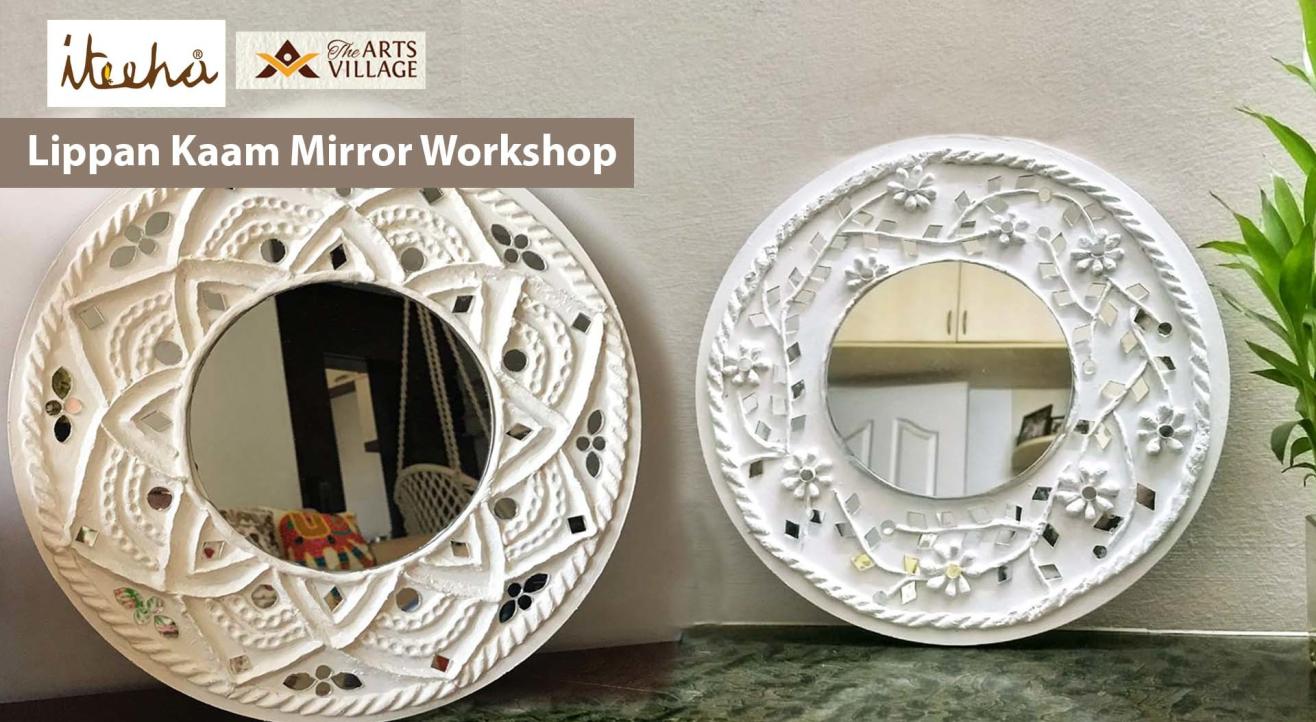 Art
Lippan Kaam Mirror Workshop
About
We have many exciting workshops planned at The Arts Village, Bangalore from 18th to 21st July 2019, register soon!!!
As you make your way through the vast stretches of the Indian side of the worlds greatest salt desert (the Great Rann of Kutch) found in India and Pakistan, you will come across the odd bhunga (mud house) with walls beautifully-decorated in mostly circular mirror-work. This is Lippan Kaam.
Workshop Details
The workshop will start with making of the Lippan Kaam dough.
This will then be followed by moulding and pinching of the dough on the wooden blocks to create outlines and patterns.
The piece will be kept aside for drying and then painted in Multi colour or White as per your individual choices.
List of Material included
1 Round MDF 11" Diameter
1 Round Mirror 5"
Lippan Kaam Dough
Paints & Brushes
Small Decorative Mirrors to enhance the piece
Fees: 1990/- inclusive of all material.
You get to take back the piece you make, all other material for use during workshop.
For any queries call us or email us
Date and Time: 20th July 2019, 1.00 pm to 4.00 pm.
Duration: 3 Hours
Venue: The Arts Village
No. 57, 58, 60, St. Marks Road, Bengaluru - 560001.
Note: No certificate is provided for the workshop.
Venue
The Arts Village
Address: No 57, 58, 60,, Opposite Bowring Institute, Saint Marks Road, Shanthala Nagar, Ashok Nagar, Bengaluru, Karnataka 560001