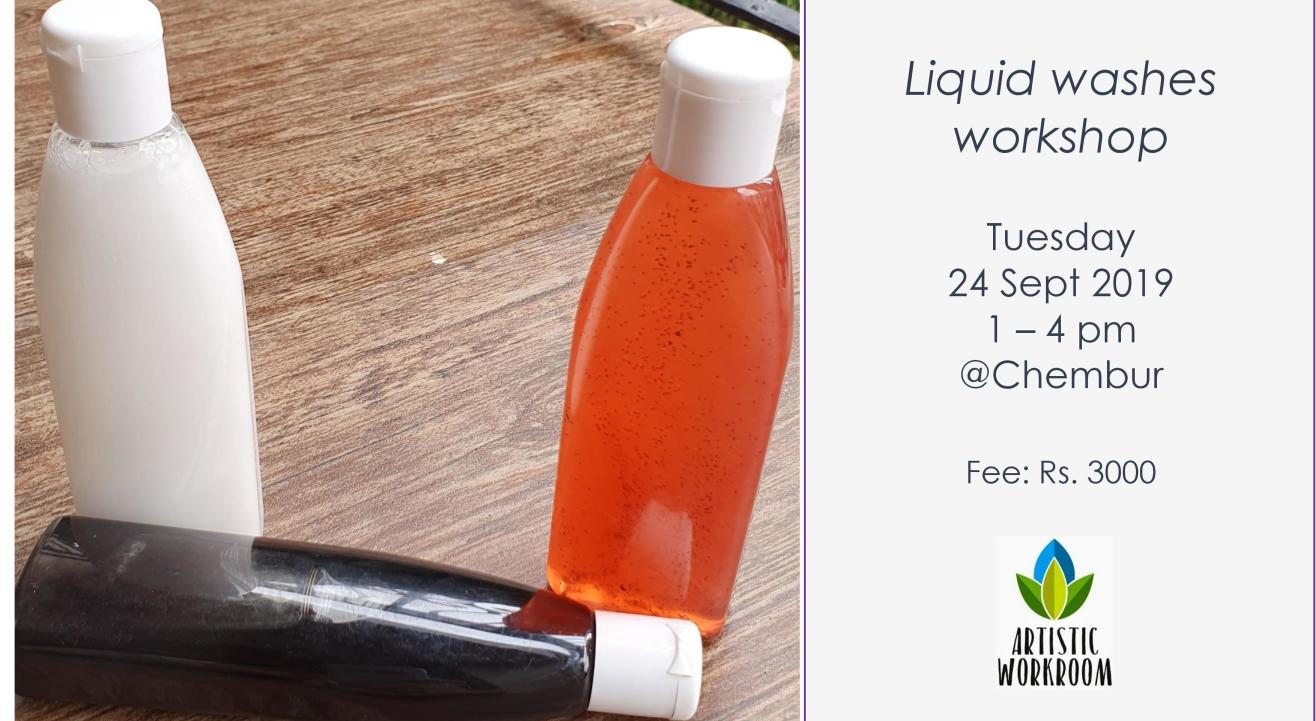 Art
Liquid washes workshop (shampoo, face wash etc.)
About
It's a hands-on, fun and interactive workshop where you will be taught the formulations for different kinds of washes. This includes Shampoo, face wash, conditioner etc.
Participants will have the opportunity to formulate 6 different types of washes. All ingredients required for the formulation will be provided.
All participants can take away their formulated washes!
We shall provide the recipes for the below liquid washes:
Transparent shampoo
Pearly shampoo
Dry hair shampoo
Anti-dandruff shampoo
Egg shampoo
Lanolin shampoo
Beer shampoo
Herbal shampoo
Aloe Vera shampoo
Hair conditioner
Hair perfume
Hair cream
Face wash
Liquid detergent
About me: I'm Jolly Parekh, a DIY enthusiast, who has spent years trying to perfect the different methods of making beauty, cosmetics and personal care products. I have spent the last 2 years teaching these methods to several students, who have gone ahead and started their own brands. Art and teaching are two of the things that I love, and I am very excited to share this experience with all of you!
Information about the workshop:
Date and date: Tuesday, 24 Sept 2019
Time: 1 - 4 pm
Venue: Chembur
Address: 301 Plot no. 535 Sabari Prasad, 11th Road Chembur, Mumbai - 400 071
Fees: Rs. 3000 /-