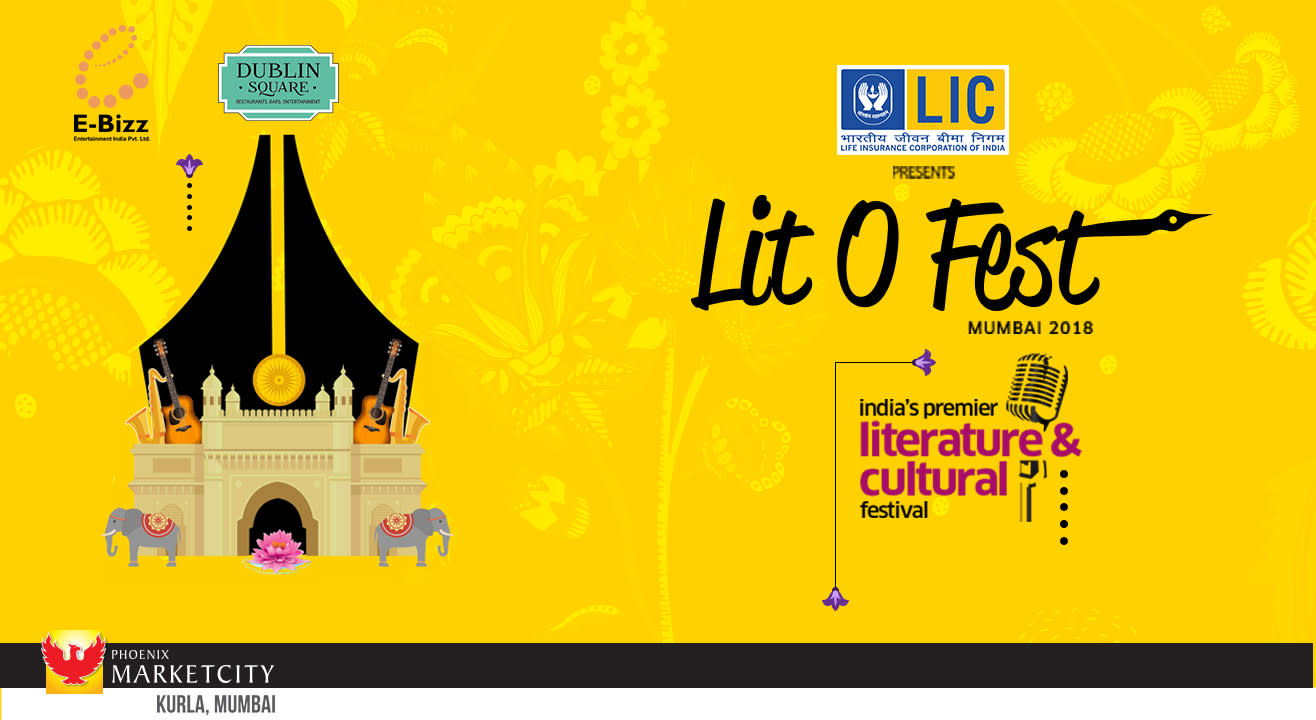 Experiences
Lit-O-Fest, 2018
Phoenix Marketcity, Kurla, Mumbai
About
Spread over 2 days, in Mumbai, Lit-O-Fest, Mumbai brings together all streams of literature, arts and music and culture in a unique and extravagant amalgamation of delight. It is an extremely well-curated event that features showcases, seminars, discussions, contests, and performances. Lit-O-Fest, Mumbai seamlessly merges aspiring, emerging and award-winning talent together in a united show of excellence.
Veteran artists like Ms. Nandita Das, Mr. Nawazuddin Siddiqui, Mr. Amit Sadh, Ms. Anita Nair, Mr. Ankit Tiwari, Mr. Irshad Qamil, Mr. Vishal Bharadwaj, Ms. Rekha Bharadwaj, Mr. Hariharan, Ms. Paromita Vohra, Mr. Durjoy Dutta, Mr. Pankaj Dubey, Mr. Ashwin Sanghi, Dr. Radhakrishnan Pillai, Mr. Anand Neelkanthan etc. are going to grace the stage for keynotes, panel discussions, performances, workshops, masterclasses etc. Spoken Word performances by Shantanu Anand, Usha Venkatraman, Aparna Sanyal, Mehak Mirza Prabhu, K C Valine and many more
An open mic slot is also scheduled for upcoming artists, poets, speakers who would want to showcase their talent...
Lit-O-Fest brings together art in its myriad forms- writers, thinkers, poets, actors, dancers, painters and many more artists who will meet under one roof, for two magical days of celebration of the spirit of Mumbai.
Venue
Phoenix Marketcity, Kurla, Mumbai
Lal Bahadur Shastri Marg, Kurla West, Kamani, Kurla West, Kurla, Mumbai, Maharashtra 400070