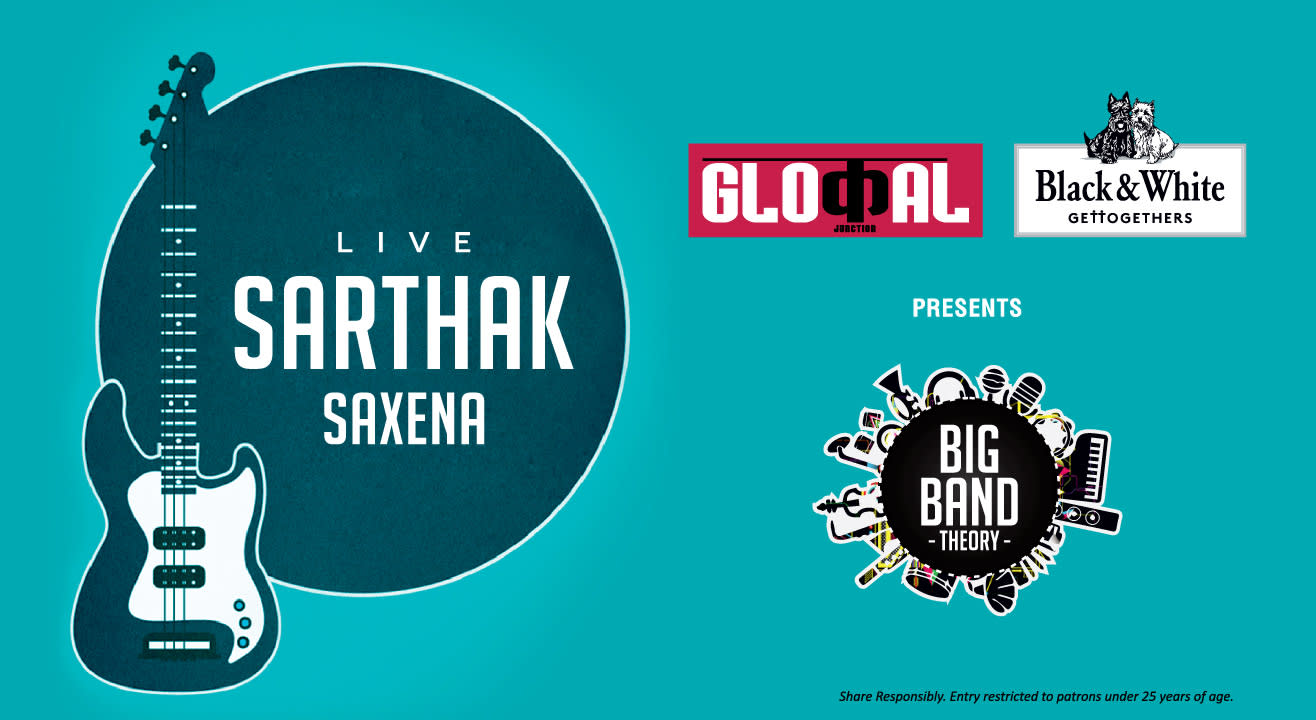 Music
Live Indie Rock Night With Sarthak Saxena
About
This Thursday, Big Band Theory & Black & White brings you Sarthak Saxena again!
A 21 year old Singer-Song-writer, Sarthak is your go-to guy for anything related to striking a chord. Based out of Mumbai, he is trained in Hindustani Classical and Western Music. Sarthak took his music career a notch higher and is now an active member of the Acapella group S.D.D and is the lead Singer of a soft pop and rock band, "Dvaj". You can catch him in action, performing Indie Pop, Soft Rock and Bollywood music at Glocal Junction, Worli 8pm onwards.
P.S.- Expect a lot of SRK songs! This singing sensation is a self proclaimed SRK fanatic, he finds inspiration in his idol.
Venue
Glocal Junction, Worli
Ground Floor, Nehru Centre, Dr. Annie Besant Road, Opposite Nehru Planetarium, Worli, Mumbai, Lotus Colony, Worli, Mumbai, Maharashtra 400018