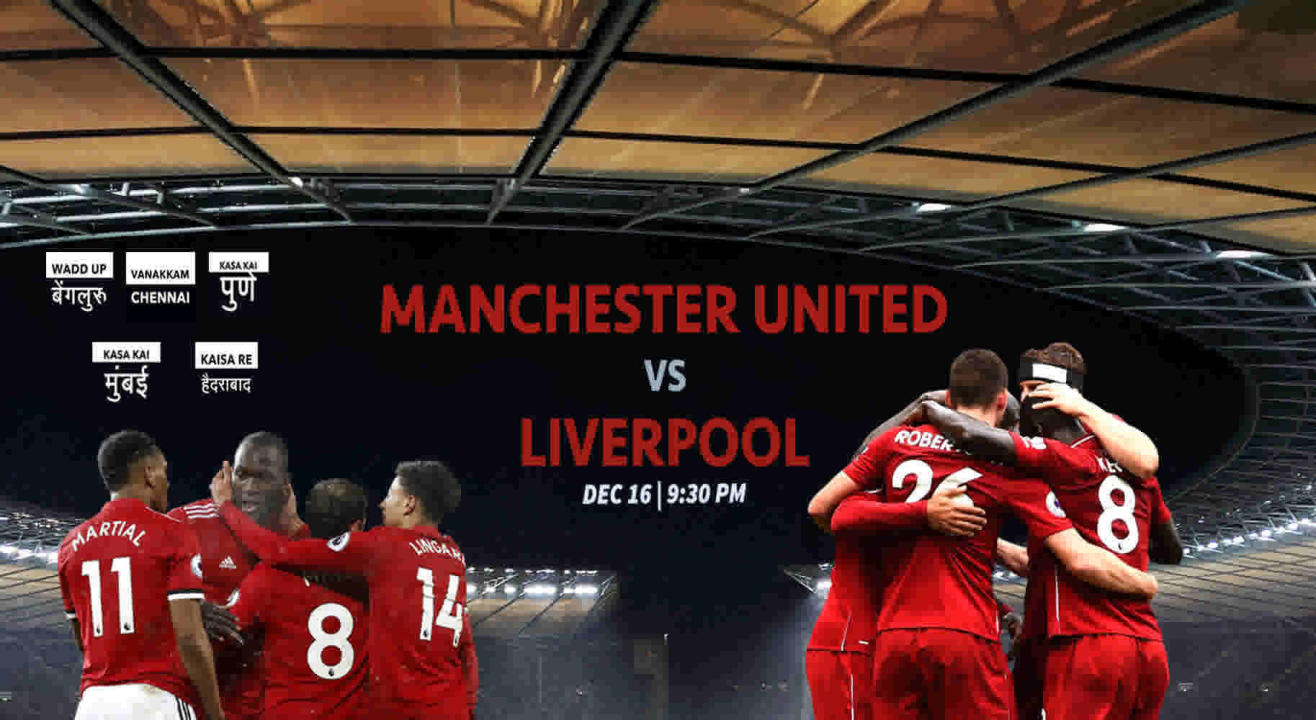 Screening
Live Screening - Liverpool vs Manchester United at Hoppipola Church Street
About
The old yet classic rivalry between Manchester United and Liverpool is going to be high on drama! Do you think the Liverpool saints will march with victory?
Will Manchester United win the clash with shouts and chants of glory. Will the 16 points difference between the two give an upper edge to the Klopp's army? Watch the sheer, intense drama with Kasa Kai.
Be a part of this match and get to know who will be the emerging 'RED'. Watch this match with hundreds of Red Devils and the Reds around you. Located across many cities, Hoppipola has got everything that you're looking for.
Large screen? Live commentary on sound system? Flowing beer? Delicious food? We have covered it all for you.
Q: Will the match commentary be played on the audio system?
A: Yes.

Q: Are stag entries allowed?
A: Yes.

Q: Will the match be played on a big screen?
A: Yes, the match will be played on a projector-screen arrangement.

Q: Is there any age restriction for entry to the event?
A: Yes, there is age restriction but you will not be served alcohol if you are not of legal drinking age coz let's be honest we love cops from a distance

Q: Would Zomato Gold be available?
A: Yes, however it may not be combined with any other offer.

Q: When should I reach the venue?
A: You can reach the venue anytime starting from one hour before the match.

Q: Is the screening specific to supporters of a particular club?
A: No, all are welcome to the screening.

Q: Will the full match be shown?
A: Yes, we will show the entire match with commentary.

Q: Can tickets be purchased on the spot?
A: It is recommended to purchase tickets beforehand as, if the venue is full you may not be given entry on the day of the event. Tickets are transferable so if there are any last minute changes, you could have someone else attend the event on your behalf.
Venue
Hoppipola, Church Street
14, 3rd Floor, Church St, Shanthala Nagar, Ashok Nagar, Bengaluru, Karnataka 560001