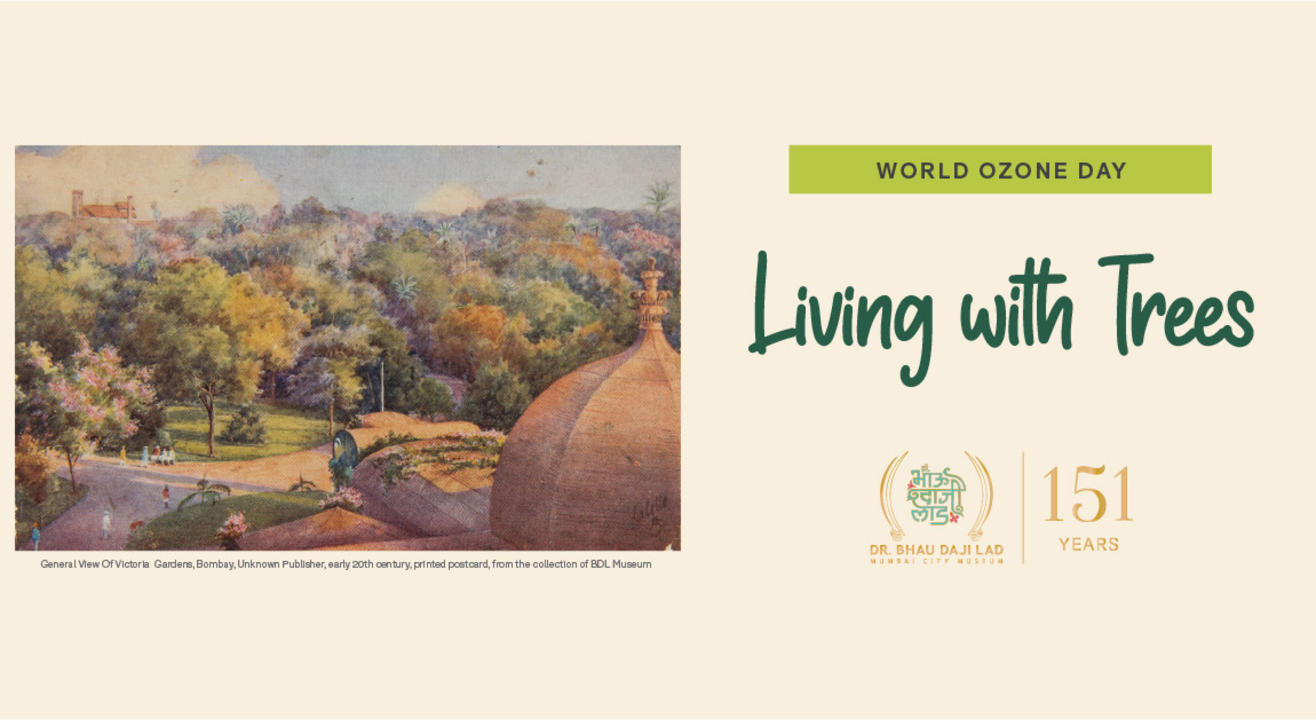 Living with Trees | Tree walk with Katie Bagli
Dr. Bhau Daji Lad Museum, Mumbai
Invite your friends
and enjoy a shared experience
Living with Trees | Tree walk with Katie Bagli
Dr. Bhau Daji Lad Museum, Mumbai
Invite your friends
and enjoy a shared experience
Invite your friends
and enjoy a shared experience
In celebration of World Ozone Day, join us for an adventure with storyteller Katie Bagli as we explore Rani Baug's leafy residents. Hear 'tree-mendous' tales of the grandiose Baobab, the hospitable Guest tree, the wise old Silver Oak, and the friendly Ghost tree and discover their vital role in keeping our ecosystem healthy and happy. The walk will begin with an overview of the history of the botanical garden and its strong link with the Museum.
The session brings out the relationship between man and nature and gently provokes you to think about our role and place in the environment.
Katie Bagli is passionate about nature and shares this love through her writings – in story books as well as children's magazines. Besides writing, Katie enjoys her role as a nature volunteer too, taking people for trails and revealing fascinating facts about nature. Katie is also a part of the Save Rani Bagh Foundation to increase awareness about its rich botanical diversity.
Sunday, 17th Sep
9:30 am – 11:00 am
Age: 8 +
Language: English
Meeting point: Ticket counter of Byculla Zoo
Prior registration required. Link in Ticket URL
Note: The BDL Museum building will continue to remain closed for visitors till further notice due to ongoing structural repair works.
Meeting point: At the ticket counter of Byculla Zoo. The walk will start at 9:30 am.
Dr. Bhau Daji Lad Museum
91 A, Rani Baug, Veer Mata Jijbai Bhonsle Udyan, 91 A, Dr Baba Saheb Ambedkar Rd, Byculla East, Byculla, Mumbai, Maharashtra 400027, India
GET DIRECTIONS
Living with Trees | Tree walk with Katie Bagli
Dr. Bhau Daji Lad Museum, Mumbai
Invite your friends
and enjoy a shared experience