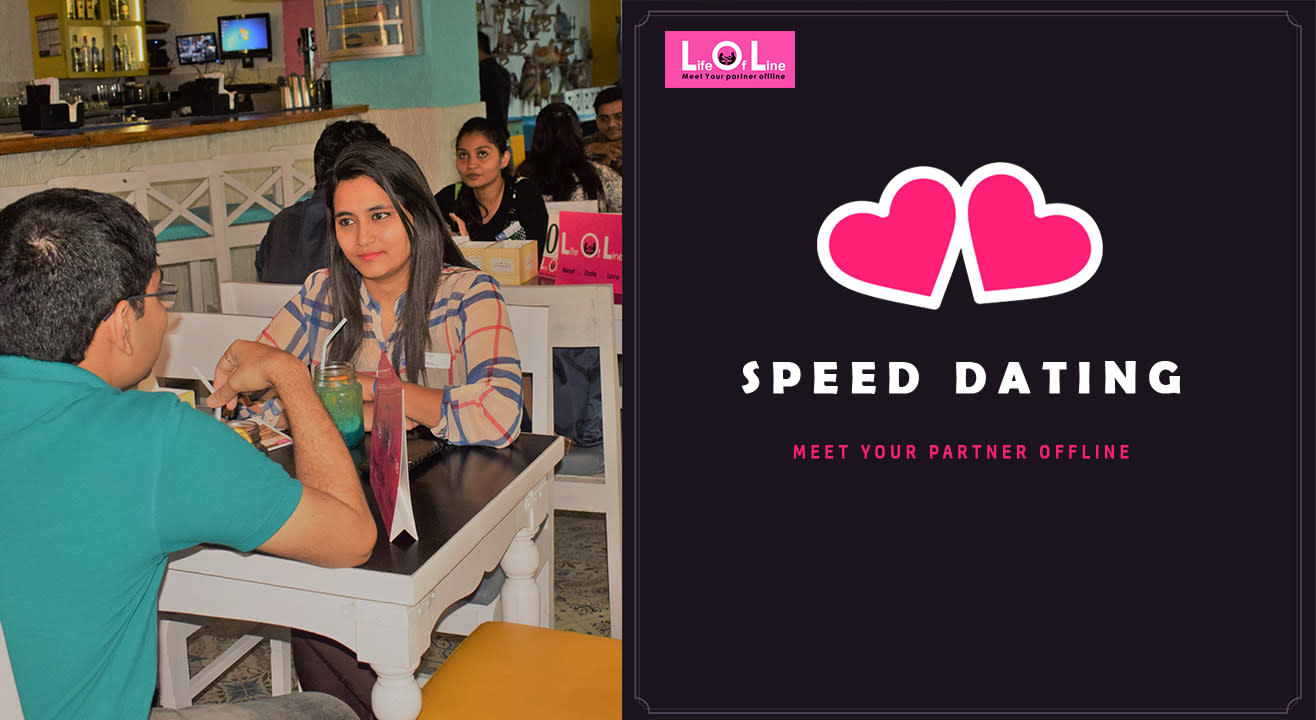 Date meet
LOL Speed Dating - Delhi
Marine Drivve Club & Courtyard
About
Meet-Date-Love With LOL Speed Dating!


Feel the chemistry offline! Mingle with other singles! No more wasting time on fake profiles, chats, messages and calls for months before you actually meet. Be a pioneer trying something trendy and fun! 100+ successful events in the country, four thousand members and a thousand possibilities for you!
Chat with minimum 8 eligible singles for 8 minutes each and score!
Drinks are on Lifeofline!
The day after, receive your Matching Details by email.
Get in touch with your matches!
Do not talk about personal life, ex relationships or work. Just be polite, respectful and smile all times!

Eligible singles?
Singles only. IT pros, businessmen, army officers, lawyers, models, corporate heads, doctors, celebrities, RJs, bright students and prospects with high net worth waiting to meet you!

Guarantee
Lifeofline will make sure you meet at least 8 eligible singles of your age category.
If you do not like anybody, get a free ticket for the next event!
If you book and cannot attend the scheduled events for any reason, you can sign up for next event.

Privacy agreement
No one will know your full name, contact details, where you live or any other personal details.

Welcome drinks will be given out!

Girls, be the special guests! Buy 1 ticket and bring a friend for free!

Punctuality is mandatory
You have to come 15 min before time of the event to check in. Please consider traffic and be on time! Respect the time of other participants!

Be an LOL Social Club Member today to get most benefits: Get 4 Speed Dating events and 1 Goa Singles Mixers Party entry free with LOL Social Club Membership sign-up!
Lifeofline ensures to provide you a safe environment where each person gets to meet a like-minded person who is single and don't mind speed-dating each other. Everyone gets 8 minutes to impress here!
Venue
Marine Drivve Club & Courtyard
A2, Vishal Enclave, Chatrapati Shivaji Marg, Rajouri Garden, Opp Metro Millar No 412, Delhi, 110027