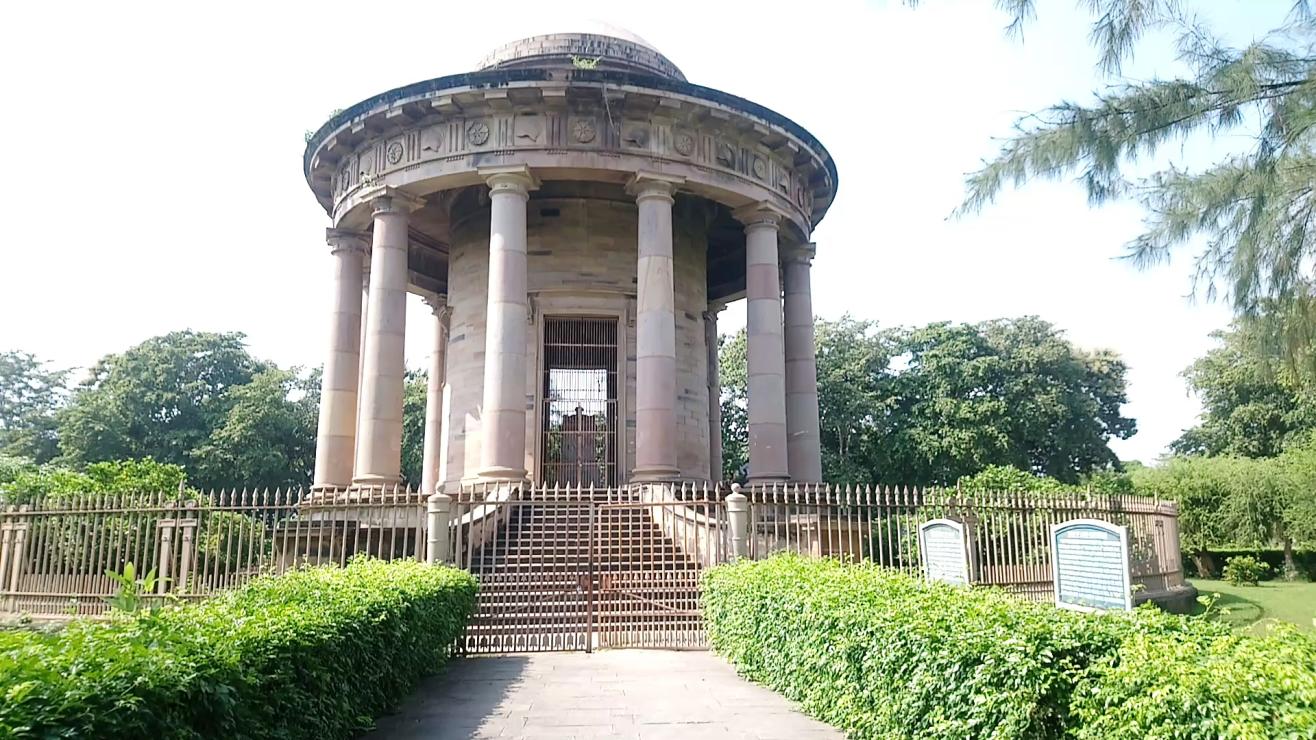 Monuments
Lord Cornwallis' Tomb, Ghazipur
About
Lord Cornwallis' tomb was built in the honour of one of the major figures of Indian and British history. Cornwallis was famous for his role in the American Revolutionary War, and then for his time as Governor-General of India. After his death in Ghazipur in 1805, his tomb was built, overlooking the Ganges.
The bust of Lord Cornwallis standing at the centre of the platform of the square marble structure.
Accompanied by an epitaph in English, there are also Hindu and Muslim representations on either side.
There is an Urdu epitaph beneath the European and native soldier representations.
The upper portion of the tomb is adorned with an army cap and floral motifs.
Apart from this, the circular iron railing around the tomb with its gate is ornamented with spears, bows, arrows, swords and an inverted cannon.
Nearest Airport: Varanasi Airport
Nearest Railway Station: Ghazipur City (GCT), Yusufpur (YFP)
Nearest Bus Station: Ghazipur Bus Station
Venue
Lord Cornwallis Tomb
Lord Cornwallis' Tomb, Ghazipur, River Bank Colony, Ghazipur, Ghazipur, Uttar Pradesh, 233001
GET DIRECTIONS