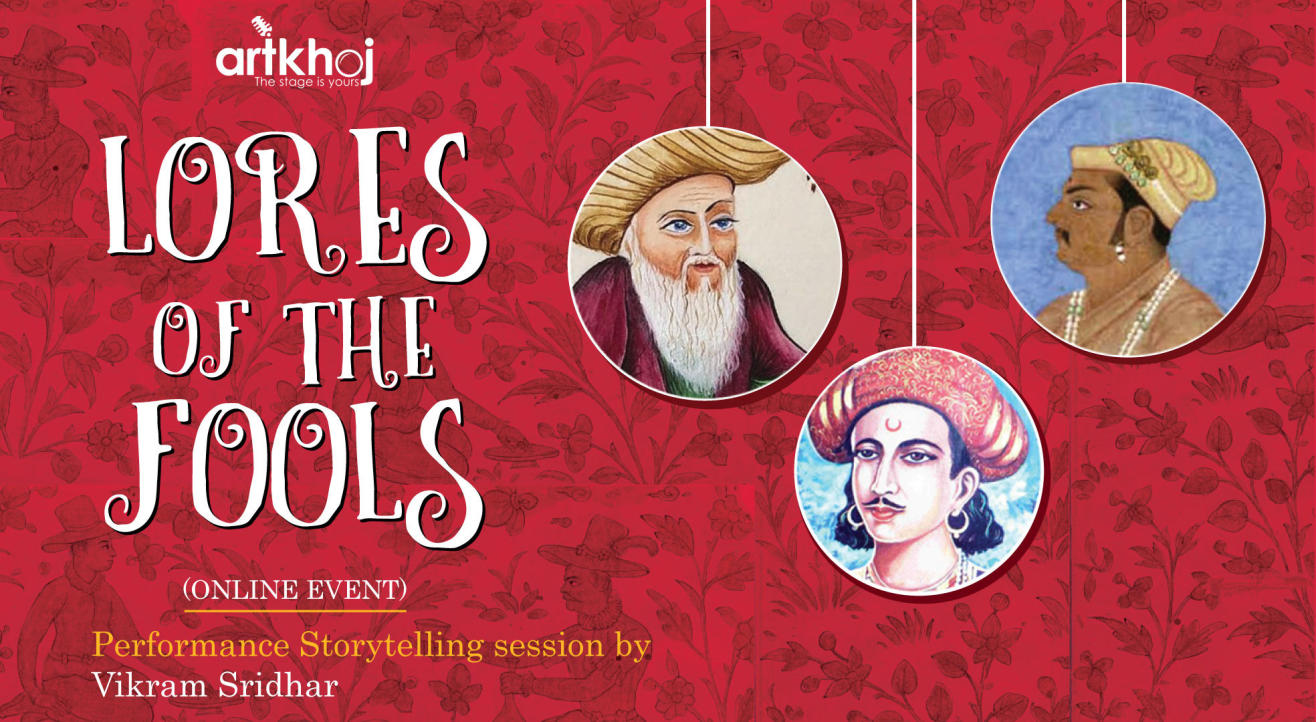 Storytelling
Lores of the Fools - Performance Storytelling by Vikram Sridhar (Online)
About
The most profound stories were told by jokers, jesters, comedians in the funniest narratives. Relive the stories through a journey back in time to some of these wonderful people and stories from folklore - Be it Birbal ,Tenali Raman , Mullah Nasruddin , Charlie Chaplin - in their humour there was wisdom.
The one hour, oral storytelling performance by Vikram Sridhar will explore these stories that will make us smile , giggle , smirk ,laugh - leaving us where we started.
Audience: Individuals of all ages.
Gather with family and experience performance storytelling sitting at your home.
Watch it on your mobile phones or laptop or stream it on the television screen.
About the Event:
This event is an online event and will be conducted through an online platform.
Upon successful registration, we will be sharing a link and instruction to join the online event on the day of the event.
The event is applicable to the individuals of all ages.
About Vikram Sridhar
Vikram Sridhar is a Performance Sit Down Storyteller and theatre practitioner who specializes in Classical stories and believes in Storytelling as a strong medium for Conservation, which is highly relevant in the modern context. Vikram combines his work and interest in Theatre and Conservation in his Storytelling. He connects the modern-day listeners to the environment around us through the power of stories through arts.
About Artkhoj:
Artkhoj is an aggregator of artists, hosts, vendors and art institutes across the country. Artkhoj provides opportunities to artists from all the genres thus helping them pursue their passion.
Artkhoj also helps hosts (corporate, colleges, apartments, etc) find the right talent/artists for their requirements thus making the event experience smooth and fun.