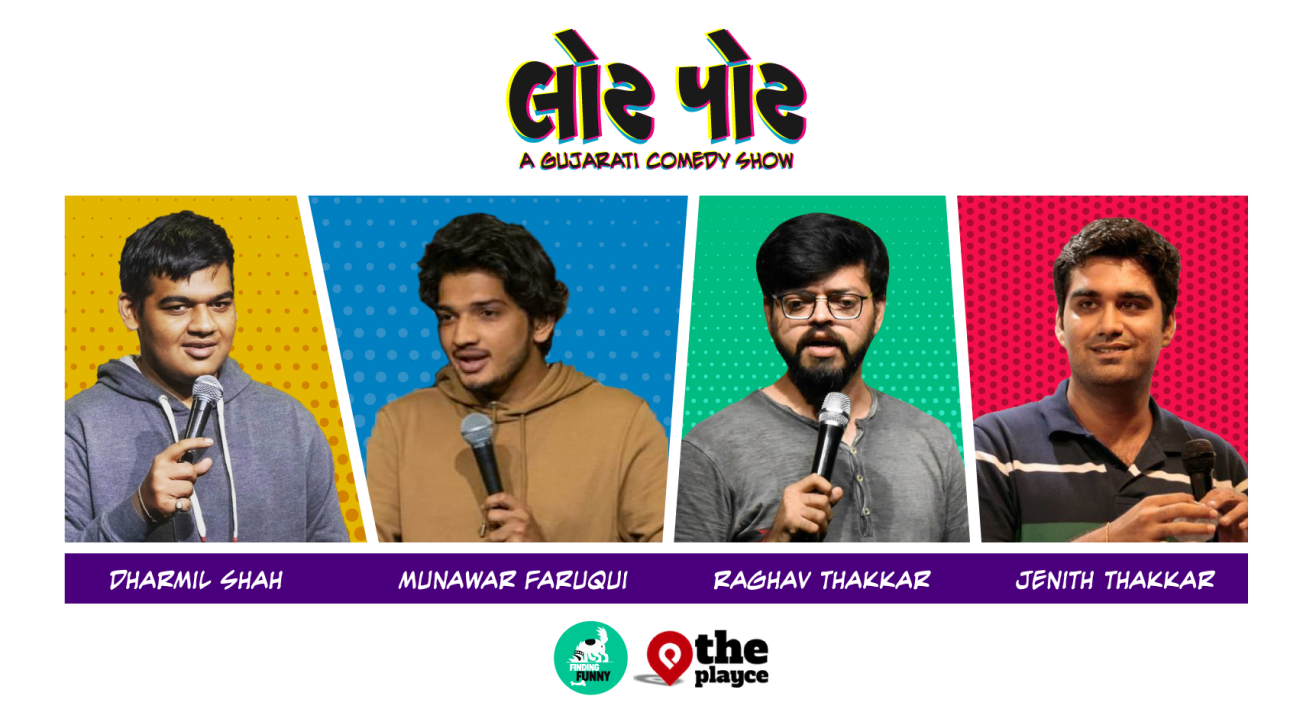 Comedy
Lot Pot - A Gujarati Comedy Show
About
Rib-tickling Gujarati stand-up comedy with Raghav Thakkar, featuring performances by Munawar Faruqui, Jenith Thakkar and Dharmil Shah.
Your Host:
Raghav Thakkar
Raghav Thakkar is a 24 year old Gujarati who left his IT job to become a journalist (unemployed). According to his friends, he is spreading this lie so that he can talk about his manager. When he isn't studying, he tries to make people laugh or to find ways to lose weight. His routine covers topics like superstitions, politics and his IT career.
Featuring performances by
Munawar Faruqui
Munawar Faruqui is a Muslim standup comedian
Born and survived in Gujarat now moved to Mumbai
He is the quintessential cute guy for
every girl out there but he's also funny
He has won various competitions organised
by the local buildings for musical chair
He fights like a hero in PUBG battles
Has 6k followers on Instagram to show off
After 100+ houseful shows he finally left his job
as Ticket Blacker at Maratha Mandir and now
he is pursuing his career as a Stand Up Comedian
He was listed as the #1 comedian in imaginary
articles by Schoopwhoop and Buzzfeed of Top 10
comedians you should watch before they stop doing comedy...
Jenith Thakkar
Jenith is an upcoming stand up comic. Like every other person, he followed the ritual of being an engineer and completing an MBA, but the outcome was comedy and not corporate.
Venue
The Playce
1st Floor, Marathon Maxima, Lal Bahadur Shastri Road, Moti Nagar, Mulund West, Moti Nagar, Mulund Colony, Mulund West, Mumbai, Maharashtra 400080
GET DIRECTIONS