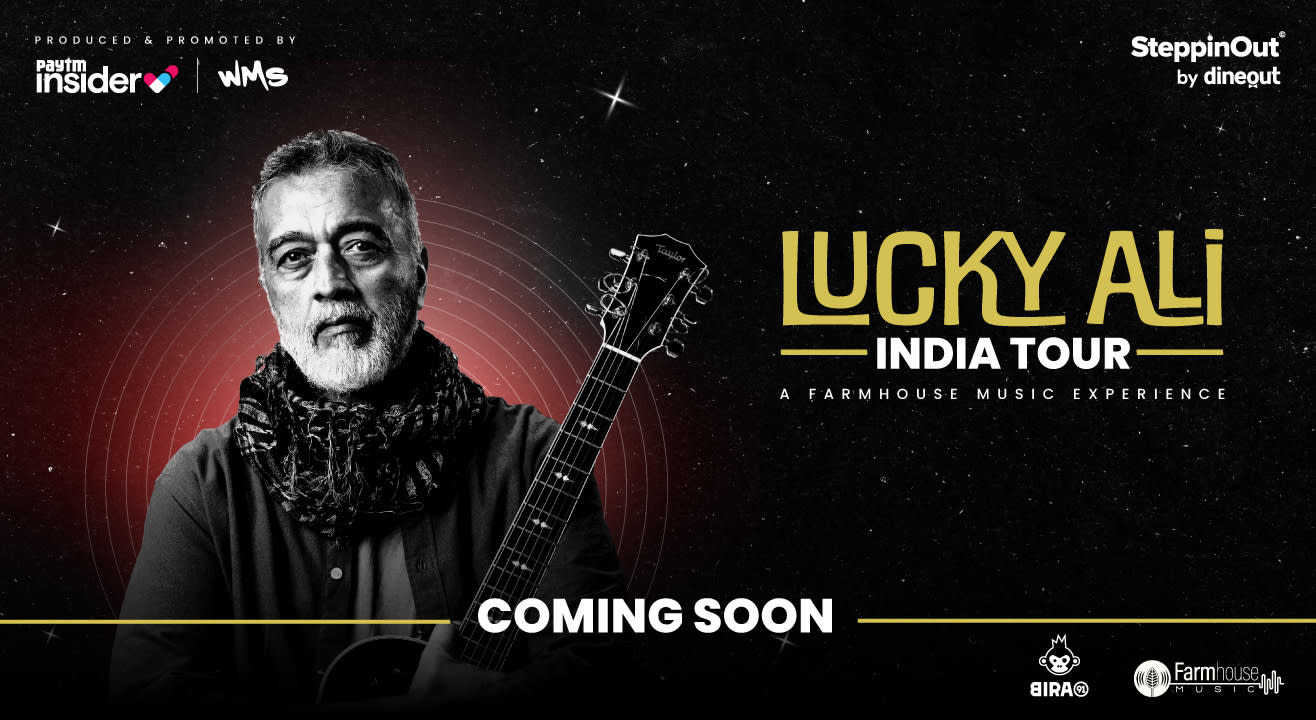 There's great news for all Lucky Ali fans, Lucky Ali is releasing new music after a decade. That's not all - he's also going on an all India tour with his old hits & new releases. And he's coming to perform LIVE, right in your city! Yes, you heard that right. With more than just music, this live concert is going to be a visual experience that you've never witnessed before. His legendary voice along with his iconic hits are sure to bring back a wave of nostalgia
Get Your Tickets Now
Few cities announced. More coming soon.
Ek Din Ka Concert, Fir Toh Hai Jaana
Think about it. A lot of us grew up listening to this legend and here's a chance to actually watch him LIVE at a grand concert. If one says, that they've got no chill - it's completely understandable. Just make sure you get your tickets on time for the Lucky Ali India Tour because shows are going to go SOLD OUT real quick.

Popular Lucky Ali songs to revisit:
Trust us when we say you're not ready for the nostalgia that's about to hit your city! We've put together this playlist of the greatest of all time hits by Lucky Ali.

O Sanam
Ek Pal Ka Jeena
Aa Bhi Jaa
Hairat
Safarnama
Naa Tum Jaano Na Hum
Kyun Chalti Hai Pawan
Aahista Aahista
We know you can't wait to sing along Ooooo Sanammm. We can't either. In the meantime, here are some experiences you can join in from home.
Subscribe to receive our newsletter!
Find the best experiences happening out there in your city or enjoy handpicked content while sitting comfortably at home. Paytm Insider is your go-to place to figure out what to do today!