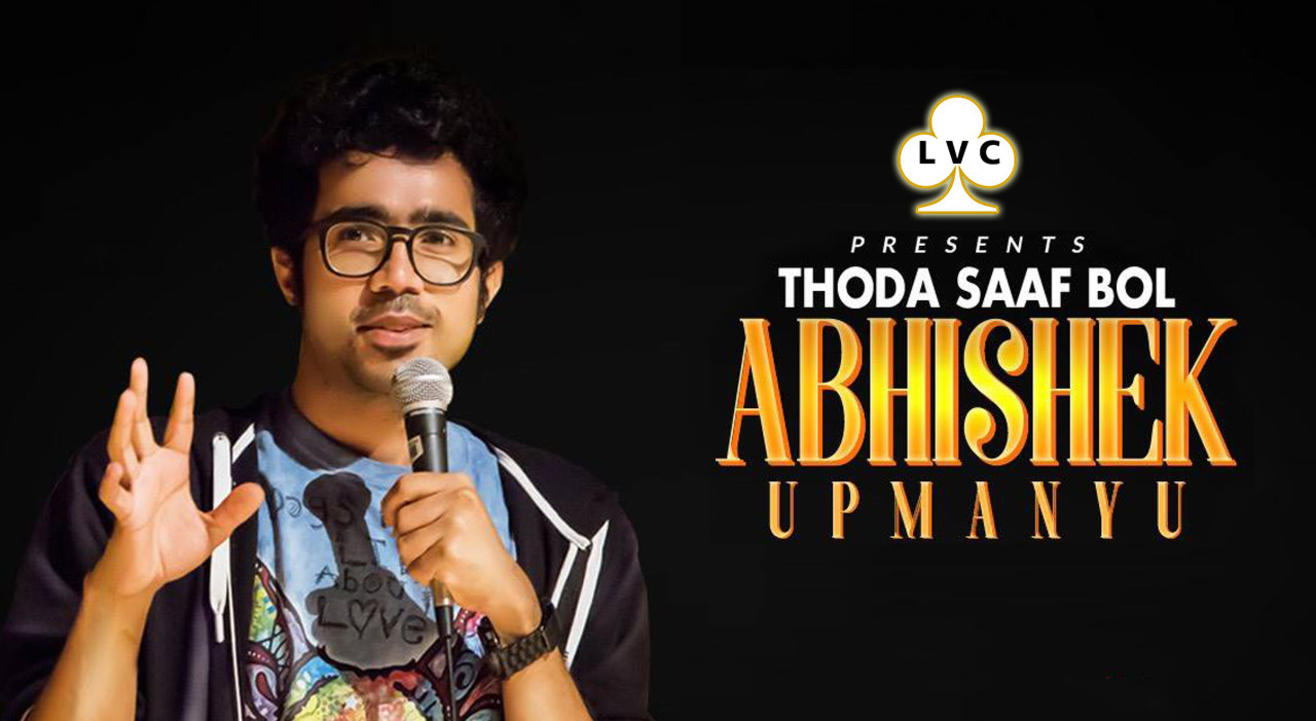 Comedy
LVC Presents Abhishek Upmanyu 'Thoda Saaf Bol'in Aurangabad
Jagatguru Sant Tukaram Maharaj Natya Mandir
About
Las Viegas Comedy Club (LVC) is proud to present it's opening show in Aurangbad with none other than Abhishek Upmanyu!
This time, get ready to laugh your lungs with none other than Abhishek Upmanyu performing in Aurangbad!
A Delhi boy who hardly qualifies to be one (he writes haikus and doesn't drive a scorpio), Abhishek Upmanyu is one of the finest young comedians in the country, representing fresh new talent on the scene. Known for killing it on stage, he hurls one cracker of a joke after another, thanks to his Shatabdi-fast delivery, unparalleled observational powers and skilled hands (that help him write). Thanks to his quick tongue (he thinks faster than he can speak), many have suggested that he should cut a rap record, but his shy demeanor keeps him from it. The 'say-it-like-it-is' comedian started performing in 2013, and recently came out with a brand new show, Thoda Saaf Bol. Abhishek now lives in Mumbai, hoping to scale new heights of success within the comedy and live performance arena.
Venue
Jagatguru Sant Tukaram Maharaj Natya Mandir
Near Rajmat Jijav Chowk, Vijayshri Colony, N 5, Cidco, Aurangabad, Maharashtra 431003