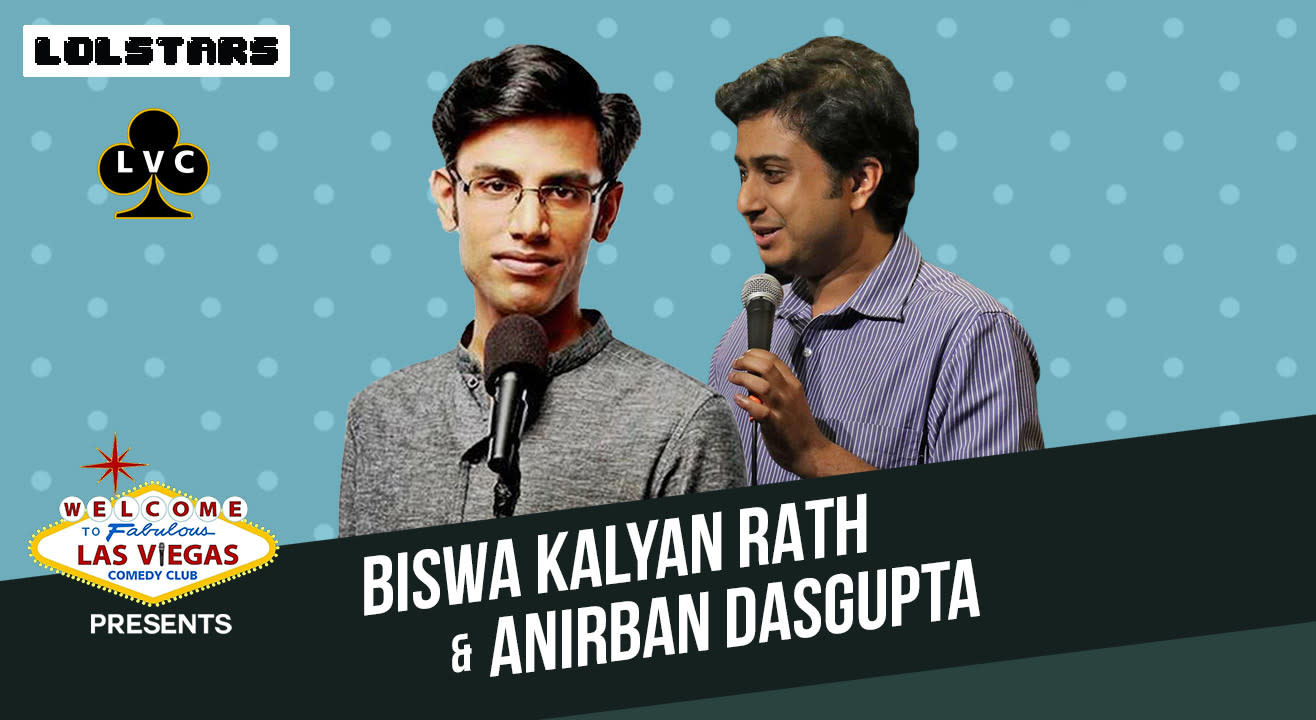 Comedy
LVC Presents LOLStars ft . Biswa and Anirban
About
The Las Viegas Comedy Club (LVC) presents two of the funniest guys in the Indian stand up comedy scene – Biswa Kalyan Rath and Anirban Dasgupta.
Biswa's style of comedy can be best described as angry rants bordering on what's socially acceptable. Biswa is a philosopher, a self-proclaimed stand-up comedian, writer, actor, size-zero enthusiast, blogger and an ex-IT professional. His recent Amazon Prime comedy special has been getting rave reviews.
Anirban Dasgupta is an engineer, turned corporate salesman, turned married man by the age of 24. Going by the very smart decision-making he had displayed in life, comedy was the next logical move. He likes to talk about his inter-community marriage, corporate life, politics (Being Bengali), social media and various current affairs.
The show will be hosted by LVC comics and chief, Warren Viegas.