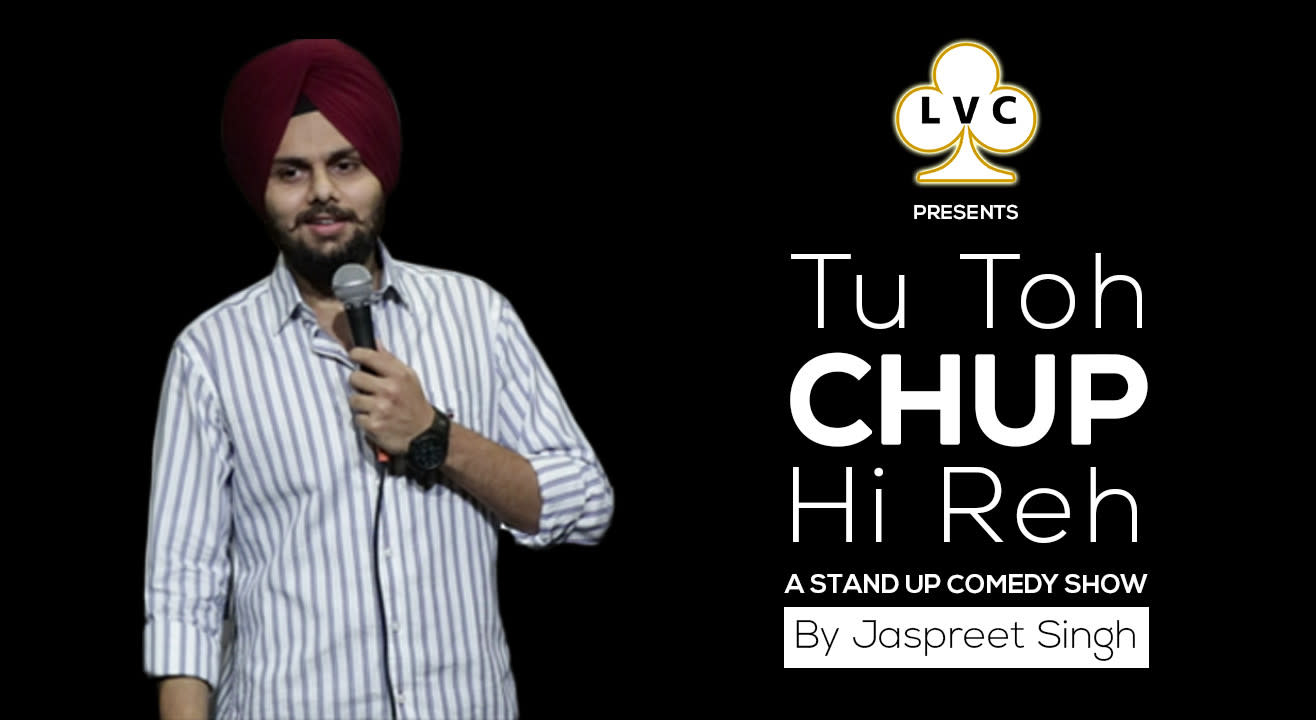 Comedy
LVC Presents Jaspreet Singh
About
Las Viegas Comedy Club (LVC) presents to you the very new stand up special by Jaspreet Singh 'Tum To Chup Hi Raho'. Middle Class, Punjabi, Engineer - What else you need to screw up. Oh yes! he has a girlfriend too. If you think no one is observing you, you are sadly mistaken. Look for Jaspreet around, if he is there he definitely is. He is not scared of cracking jokes on anyone (Wonder why he never writes about his girlfriend).
Listen to his funny tales, routine ironic incidents and observations. Join in for some, as he say, Shudh Desi Laughter.
An innocent and harmless looking creature searching for observations in the world and highly allergic to stupid arguments people give in the name of logic. Born and brought up in a middle class family from a small town and finally graduating in engineering- he is "unique" in every sense possible if you know what i mean. Generally sharing about his conversations with his dad to his boss to the land lady, this guy tells stories to vent out the stupidity he has inhaled from this polluted environment.