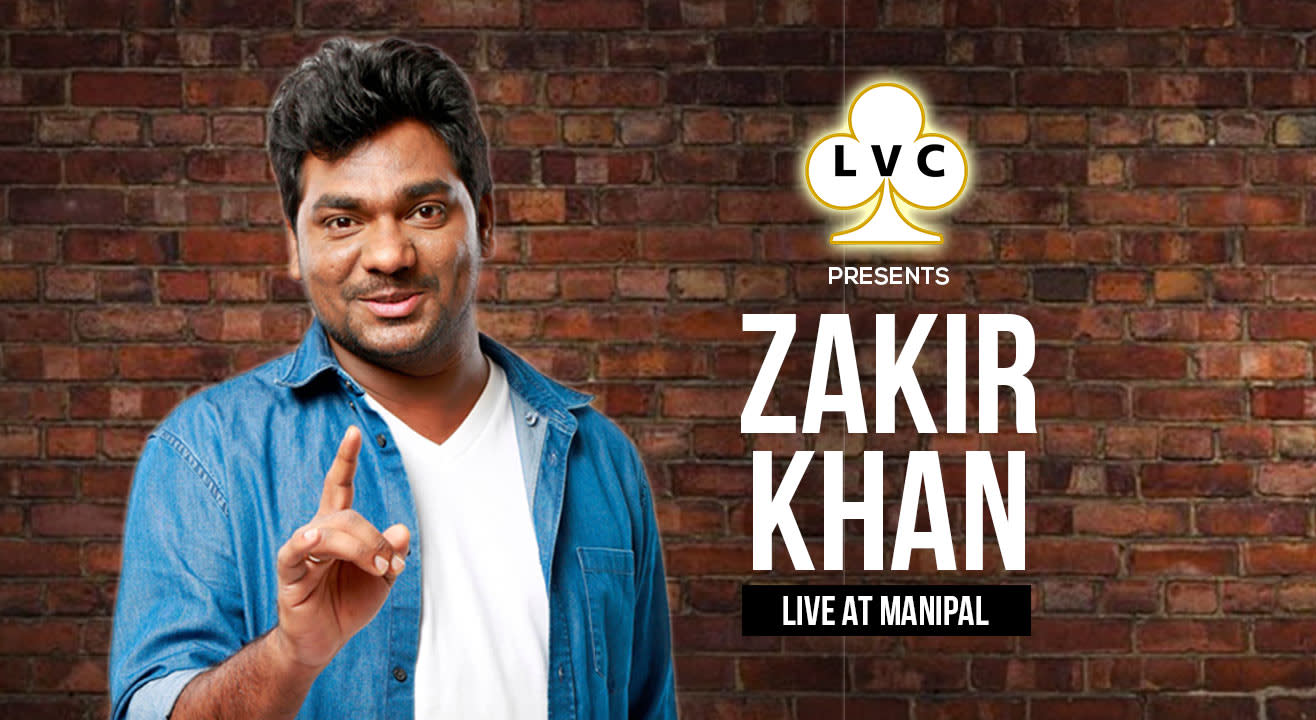 Comedy
LVC Presents Zakir Khan Live at Manipal
Jubilee Hall Syndicate Bank
About
The Las Viegas Comedy Club (LVC) presents Zakir Khan, the quintessential launda, your friendly neighborhood guy, the college senior, 4am friend and experienced colleague. He has been through everything that you have – love, relationships and surviving as the small fish in a big pond - and is ready to share his own comic perspective on it.
1. Will the contain his old material from 'Haq Se Single'?
A. No, this show will contain his never before seen new material which hasn't been uploaded on any of the social media platforms. All new content

2. What's the difference between Gold & Silver seats?
A. Gold ticket holders will be placed near the stage whereas the Silver seat holders will be placed after the Gold seat ticket holders.

3. Will we get reserved seats?
A. No, however, if you've bought a Gold ticket we will make sure that you are placed near the stage.