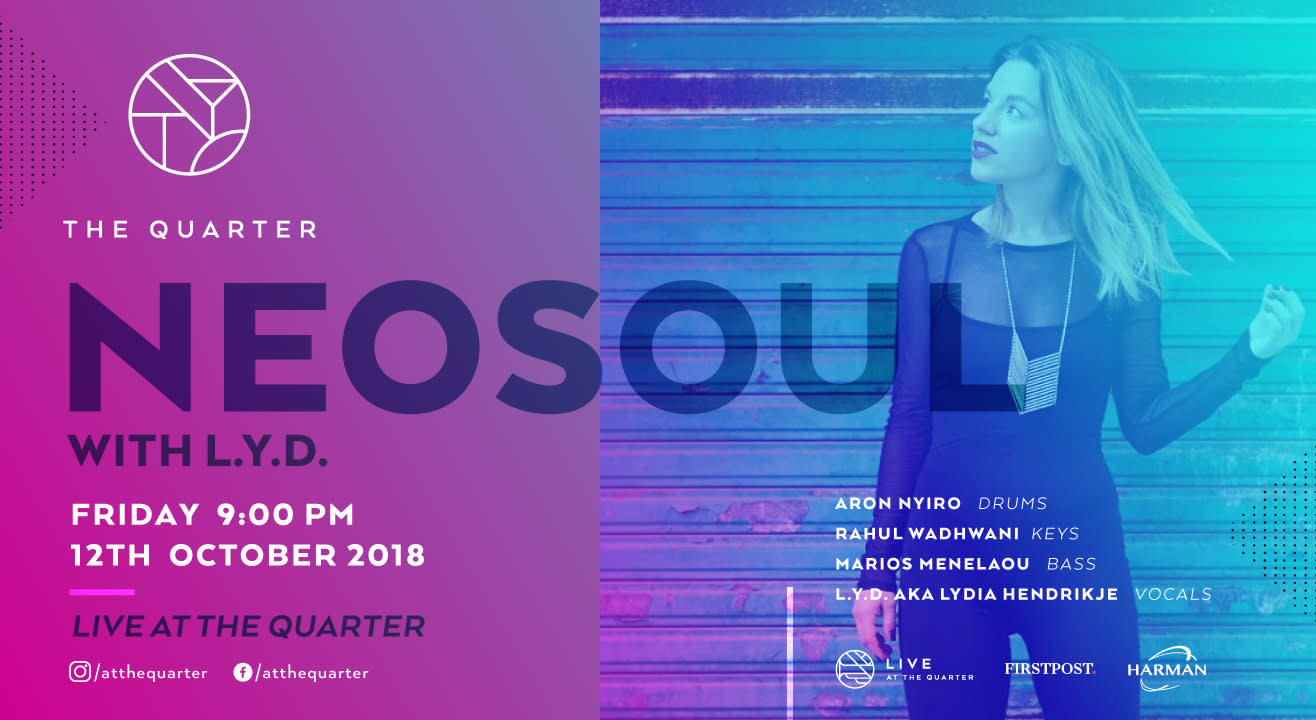 Music
Neo Soul with L.Y.D. at The Quarter
Friday | October 12 | 9PM
799 - 1,499 (Prices subject to change)
About
L.Y. D. aka Lydia Hendrikje is a singer and composer from Germany, living in India for 3 years already. For the first time in India, she is presenting her very own new set of fresh originals with a matchless band set up!
Her music is somewhere in between Neo Soul and Indie RnB, groovy and warm. And guess what? there will also be some sweet surprises of well known songs rearranged in her own way!
Aron Nyiro - Drums
Rahul Wadhwani - Keys
Marios Menelaou - Bass
L.Y.D aka Lydia Hendrikje - Vocals
The Quarter is celebrating world Pizza and Beer Week from the 10th of October to 18th October! Expect some delicious, fresh pizza and lots of beer to go with it 😉🍕🍺 We have a host of exciting packages, so come over, relish and relax! Call on +918329110638 or +919326866986 for bookings!
Venue
The Quarter
Royal Opera House, Mathew Rd, Opera House, Girgaon, Opera House, Girgaon, Mumbai, Maharashtra 400004, India