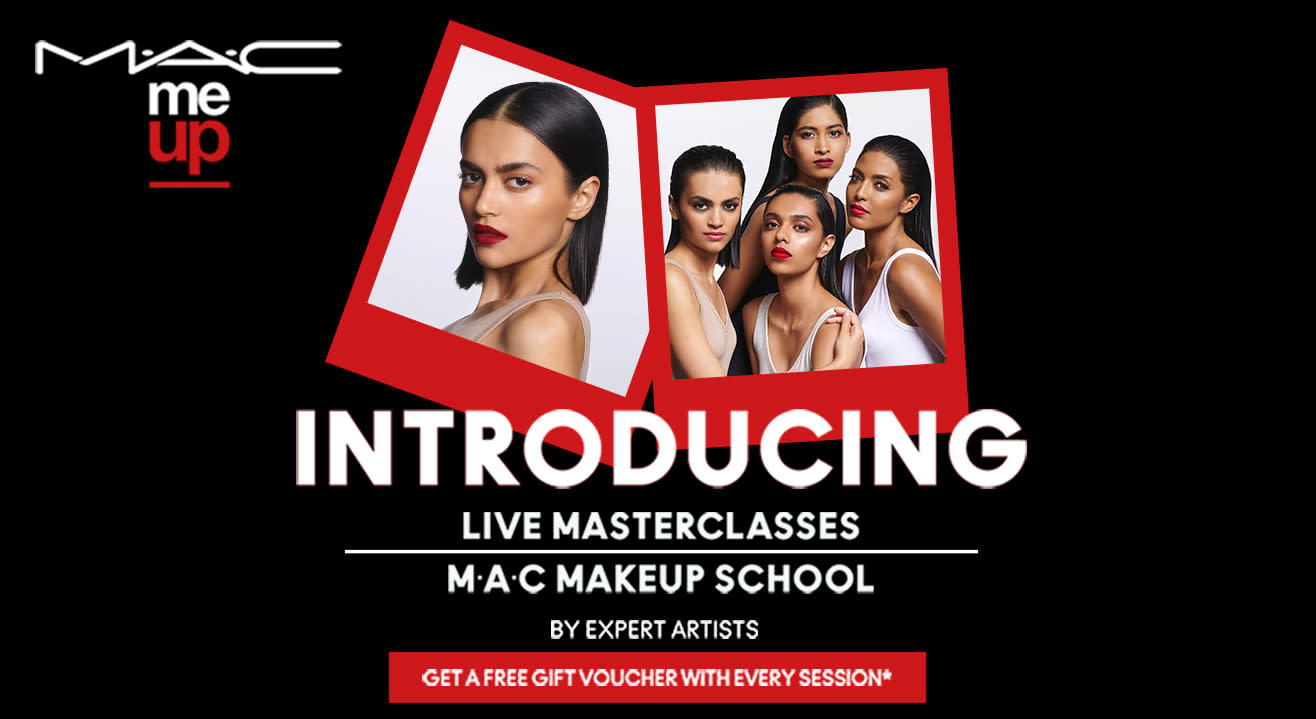 M·A·C Cosmetics India presents M·A·C ME UP
An online series featuring live masterclasses, a make-up school, and one-on-one consultations with expert M·A·C Artists.
Invite your friends
and enjoy a shared experience
M·A·C Cosmetics India presents M·A·C ME UP, a virtual program, which includes Make-Up School, Live Masterclasses & One on One consultations with expert M·A·C Artists to learn popular makeup looks and techniques.
So what can I expect to see more of with M·A·C ME UP?
Makeup School
Have you been looking for an opportunity to learn everything there is about makeup? Search no further! National Artist, Navreet Josan will be teaching the complete A to Z of makeup in just 4 sessions across 2 days. These sessions are perfect for anyone - whether you are a beginner who is just starting out with the beauty world or an intermediate looking to master techniques.
The 4 highly detailed sessions will cover everything about:
1. Base & Skincare
2. Eyeliner, Eyebrows, and Mascara
3. Eye Shadows
4. Lips
After completion, you will also receive a certificate of participation*. And that's not all! After the session, you will receive a Gift Voucher worth Rs. 3200 that can be used to redeem FREE M·A·C products on Nykaa.com.
Makeup School - Take A Peek 👀
Through a series of Live Masterclasses, M·A·C Cosmetics India aims to educate consumers on how to perfect popular techniques and looks that are useful for everyday use and special occasions. These highly interactive sessions will be conducted by expert M.A.C artists who will personally cater to all your doubts and questions.
You will also receive a M·A·C Gift Voucher worth Rs.1050* at the conclusion of your session. You can use this Gift Voucher against M·A·C products on Nykaa.com. (*T&C Apply)
Subscribe to receive our newsletter!
Find the best experiences happening out there in your city or enjoy handpicked content while sitting comfortably at home. Paytm Insider is your go-to place to figure out what to do today!