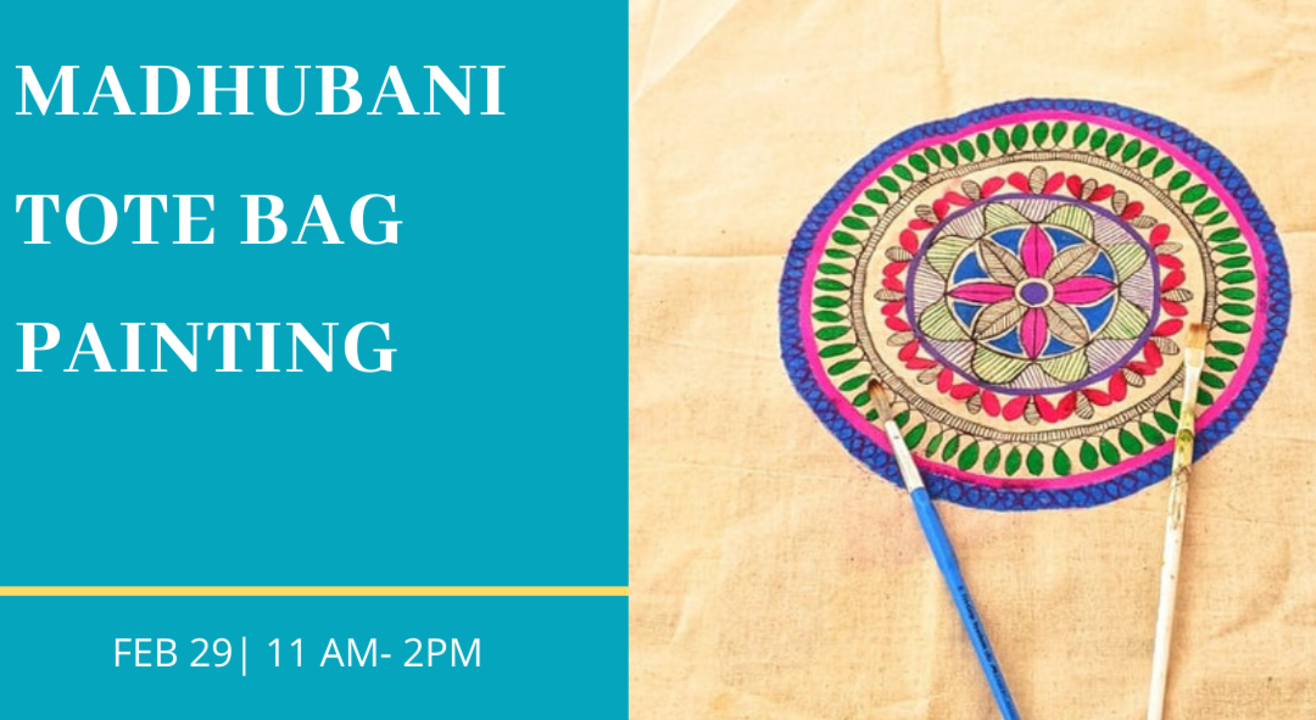 Craft
Madhubani art on Tote bag
About
Mithila art, popularly known as Madhubani art originated in the Mithilanchal region of Bihar & bordering Nepal. The interesting folklore around it says that people in this region started making this art form when Ram was getting married to Sita & hence, wedding scenes feature prominently in the painting style.
In modern times, Govt put in a lot of effort to revive & promote this vibrant art form as a means to generate income for natives of the area.
Schedule:
- A brief introduction to Madhubani painting
- Tips & tricks along with the significance of motifs
- Making your own Madhubani painting on a tote bag under the expert guidance
- Networking with like-minded people
Key takeaway:
- Your very own tote bag made by you, for you
Date: Feb 29, 11 AM - 2 PM
Fee: Rs 1199 only
Venue: Chaayos, Whitefield
Limited seats. Registrations open!
Who we are?
The Craftsutra, we create Artsy experiences where people can engage in a variety of Art/craft forms, discover things about themselves and meet other art enthusiasts. We believe that anyone can create Art and encourage people who are even vaguely interested in art to participate in a myriad of interactive workshops.
The idea is to create unique artsy experiences, the opportunity for people to meet with like-minded folks and obviously, let people harness some painting/crafting talent while creating a memory that brings with it warmth and contentment.
Venue
Chaayos, Whitefield
GF- 05 & 06, Park Square Mall Whitefield Road, ITPL Main Rd, Bengaluru, Karnataka 560066
GET DIRECTIONS