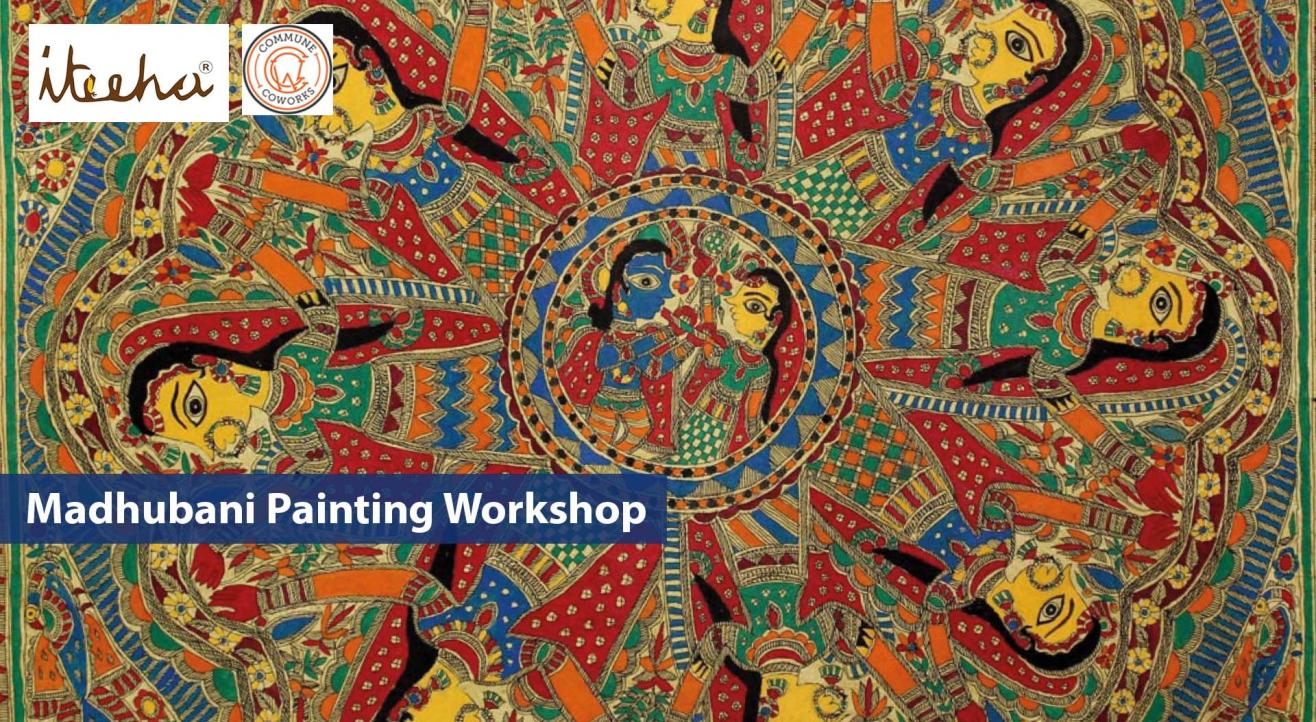 Art
Madhubani Painting Workshop
About
We have many exciting workshops planned at Commune Coworks, Bangalore from 27th Feb to 1st March 2020, register soon!!!
Traditionally done on freshly plastered mud walls and floors of huts, Madhubani is now practised on cloth, handmade paper and canvas. Madhubani painting is a depiction of men & its association with nature and the scenes & deity from the ancient epics.
Natural objects like the sun, the moon, and religious plants like tulsi are also widely painted, along with scenes from the royal court and social events like weddings. The art of Painting using Natural colours which is now replaced with acrylics, inks and poster paints with intricate decorative designs drawn with wooden stick pens and black markers are used creatively to fill all the empty spaces in the painting.
List of material included
1. 1 Handmade Paper
2. Paper
3. Pencil
4. Eraser
5. Acrylic Paints/ Inks and Brushes
6. References
No prior experience required. You get to take back the beautiful painting that you make, all other material for use during the workshop.
Fees: Rs.1800/- (Inclusive of all materials)
For any queries call us on 7506122332 or email us on workshops@iteeha.com.
Date and Time: 27th February 2020, 10.00 am to 1.00 pm.
Duration of the event: 3 hours
Venue: Commune Coworks
139, First Cross Road, V Block, A, Cross Road, Koramangala, Bengaluru, Karnataka 560095.
Note: No certificate is provided for the workshop.
Venue
Commune Coworks
139, First Cross Road, V Block, A Cross Road, Srirampuram, 5th Block, Koramangala, Bengaluru, Karnataka 560095
GET DIRECTIONS