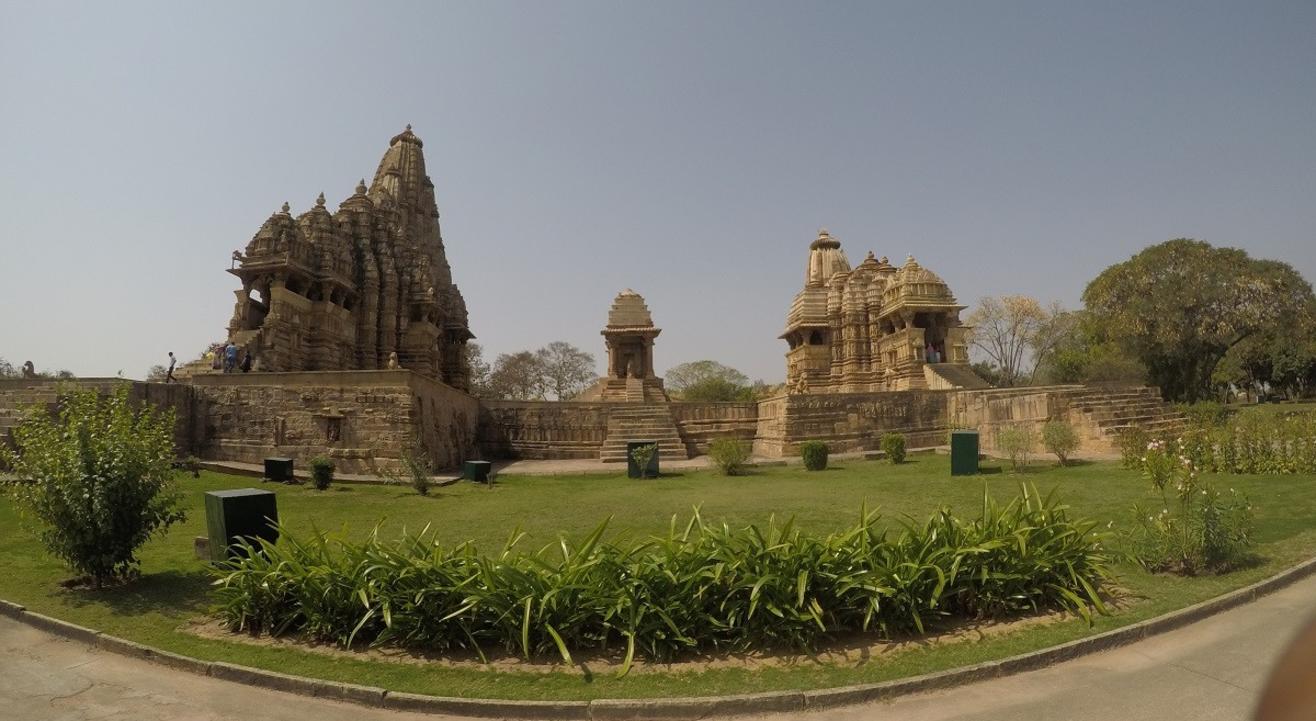 Adventure
Madhya Pradesh Backpacking Trip to Orchha Panna Khajuraho | Justwravel
About
Description
The Indian state of Madhya Pradesh, also called The Heart of Incredible India, is home to a diverse culture, a wildlife that is exquisite, magnificent historical places, and pristine hill stations. Home of UNESCO's three world heritage sites, wildlife sanctuaries, and wide spread national parks; Madhya Pradesh has become central India's adventure hub for tourists from around the world.
The jeep safaris are the best medium to explore these national parks. Experiencing the local culture, food, legends, heritage are some of Madhya Pradesh's best attractions for every tourist who sets foot in this marvel of a state.
This backpacking trip to Madhya Pradesh is all about exploring the gems of this state. Jungle safari, rafting, food walks, sunsets and sunrises, the hospitality of the locals are those few important aspects of this backpacking trip that you're going to take back home.
Day 1 : Delhi to Orchha overnight
This 500 km overnight journey will take around 10 hours to reach from Delhi to Orchha. We'll be taking our tempo traveller from Delhi itself, crossing Agra on the way
Day 2 : Orchha Arrival and Local sightseeing
We'll reach Orchha early morning and check-in into our hotel. After having rest and breakfast, we'll head out to explore this magical city. Orchha has a variety of attractions for its tourists which include:
Jungle Safari at the Orchha Wildlife Sanctuary.
River Rafting at the Betwa
Visit the Orchha Fort.
Visit the Chhatris on Betwa River.
Visit the -Laxminarayan Temple.
Take a dine-in at Jharokha Restaurant, part of the former royal guest house which now is being run by the state government.
And many more.
Day 3 : Orchha to Panna
After breakfast, we'll head to one of Madhya Pradesh's best-kept secrets, the city of Panna which is approximately 200 kilometers away from Orchha and can take around 5-6 hours to reach.
Panna's royal history dates back to the 17th Century AD when it became the capital of Maharaja Chhatrasal's kingdom. The present, however, is wildlife-friendly with the Ken River flowing through the hills of Panna. The wildlife of Panna consists of the Gharial, a reptile found only in the Indian subcontinent, the majestic tiger and a variety of other flora and fauna.
Pandav falls, Ken Gharial Sanctuary, Rench Falls, Baldeoji Temple, Mahamati Prannathji Temple are some of the city's main attractions.
Day 4 : Panna to Khajuraho
Panna To Khajuraho is just an hour's drive. In the morning, we will be exploring the remaining places in Panna and post-checkout, head towards Khajuraho. On the way, we will be exploring the temples and reach Khajuraho in the afternoon. We will be resting in our hotels and will explore the local market post that.
The evening will be spent at the Khajuraho Sound and Light Show
Day 5 : Khajuraho Sightseeing
Known as the most famous tourist destination of Madhya Pradesh, Khajuraho is an ancient city built between 950-1050 AD by the Chandela Dynasty and possesses the gem of craftsmanship, its temples. These Depict various forms of spiritual teachings, meditation, wrestling, etc. Exceptional architectural skills in temples and sculptures are the reason for this city being given status of a UNESCO World Heritage Site.
Khajuraho has some incredibly beautiful places to visit, such as:
Lakshmana Temple.
Panna National Park.
Chitragupta Temple.
Devi Jagdamba Temple.
Brahma Temple.
Chaunsat Yogini
Chaturbhuj Temple among others.
Day 6 : Khajuraho to Gwalior
Leaving from one Heritage site to the home of The Pearl Among The Fortresses In India, the journey from Khajuraho to Gwalior is a 7-8 hour journey of around 300 kilometers. Leaving Khajuraho in itself is a memorable moment for all the beautiful monuments and sculptures that you leave behind. But, coming to Gwalior is an entirely different experience. Gwalior is famous for being the home of Tansen and Baiju Bawra, the legendary musician whose legacy still continues to grow.
The Hill Top Gwalior Fort is the epitome of beauty among the forts in India and is famous for having the first-ever written zero at its Vishnu Temple at the fort.
The Jai Vilas Palace in Gwalior makes it an unforgettable experience for those who visit this magnificent structure, a reproduction of Konark's Sun Temple and has a long carpet that took approximately 12 years to weave.
These attractions combined with the local marketplace make Gwalior one of the most interesting places to be in!
Day 7 : Gwalior to Delhi
This 7-hour journey is going to be the most difficult one for you all will be left with endless memories and moments that you'll take back with you and just wish that this trip would never end!
We'll reach Delhi by evening and end the tour!


Inclusions
Transport Delhi to Delhi
Meals as per Plan
Stay on Twin /Triple Sharing Basis
Sightseeing as per Itinerary


Exclusions
GST
Anything not mentioned in Inclusions
Things To Pack
Down Jacket /Main Jacket
Thermals (Upper & Lower)
Clothes
Socks
Undergarments
Gloves
Slippers
Running Shoes/ Outdoor Shoes
Hats/Caps
Daypack
Medicines (Diamox – to reduce chances of AMS)
First Aid Kit
Documents – ID (Driver's License, AADHAR Card, Voter ID :: Passport and Visa copy for Foreign Nationals)
Sun Glasses
Torch
Water Bottle
Power bank
Mobile Charger / Travel Charger
Raincoat
Hand Sanitizer
Toiletries
Cold Cream
Lip Guard
Sunscreen Lotion