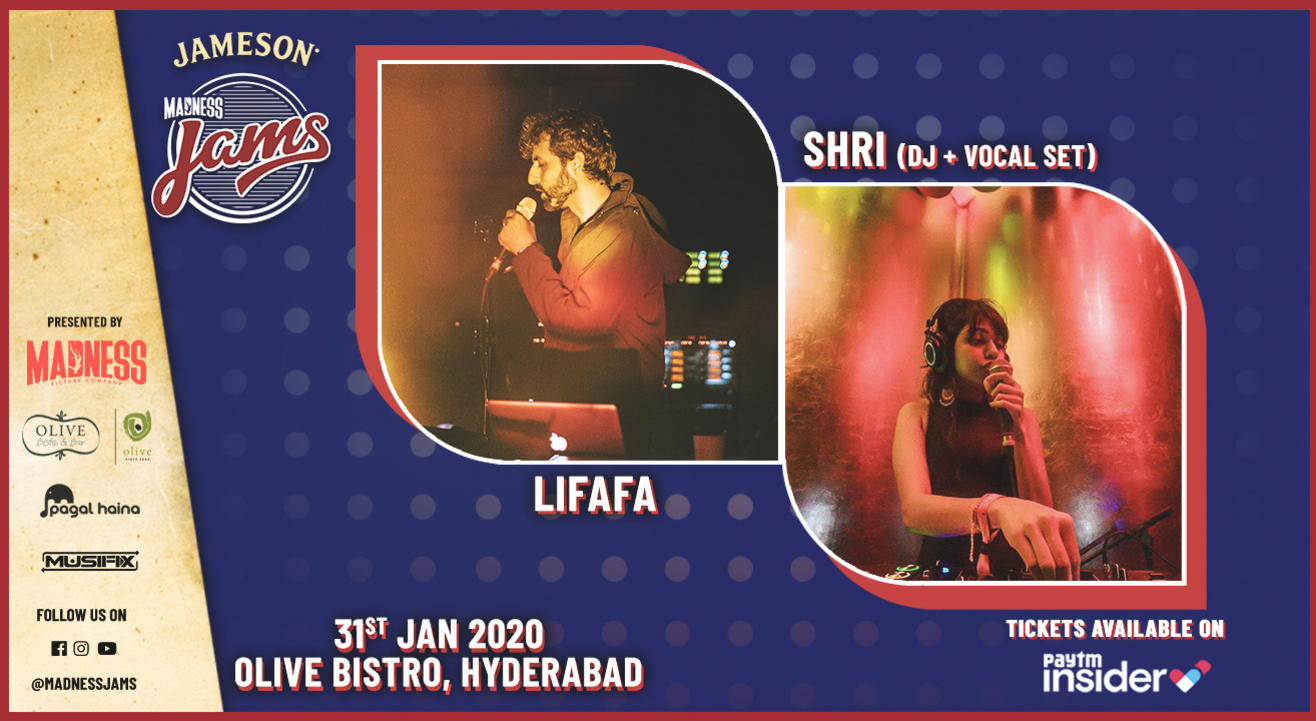 Madness JAMS: Lifafa & Shri
January 31 | 9PM - February 1 | 1AM
Invite your friends
and enjoy a shared experience
Madness JAMS: Lifafa & Shri
January 31 | 9PM - February 1 | 1AM
Invite your friends
and enjoy a shared experience
Invite your friends
and enjoy a shared experience
Madness JAMS
Madness JAMS is a live music recording property that provides artists and music lovers intimate music sessions across India. It provides a curated programming alongside online content produced and marketed with established partnerships.
Lifafa
Contemporary electronic music production has served to score the memories of a generation here in India, but with one element strangely absent - voice and vernacular. As Lifafa, Suryakant Sawhney has spent five years exploring uncharted terrain in this part of the world: electronic music that not only speaks in sonics, but also of words and meaning. The audience for this music is unknown. Via an ongoing exploration of Hindi and Urdu, a constant refinement of his own production techniques, and his instinctive take on melody and cadence, this music - spiritual and sensual, familiar and alien - has caught the attention of audiences not just in urban, Anglicised India, but in less obvious corners of this country, and beyond. Undefined and yet familiar, it presents a compelling insight into what the future of music from this region could be.
Shri
Shri is an independent singer/songwriter/producer/composer, who extensively collaborates with electronic music producers from across the world. With years of formal training in Carnatic classical music, her outstanding ability to seamlessly blend both classical and contemporary vocal elements in both live and studio settings, came into focus with her band Gods Robots.
Olive Bistro
Road No 46, Jubilee Hills, At Kona's Durgam Cheruvu, Hyderabad, Telangana 500033
GET DIRECTIONS
Madness JAMS: Lifafa & Shri
January 31 | 9PM - February 1 | 1AM
Invite your friends
and enjoy a shared experience