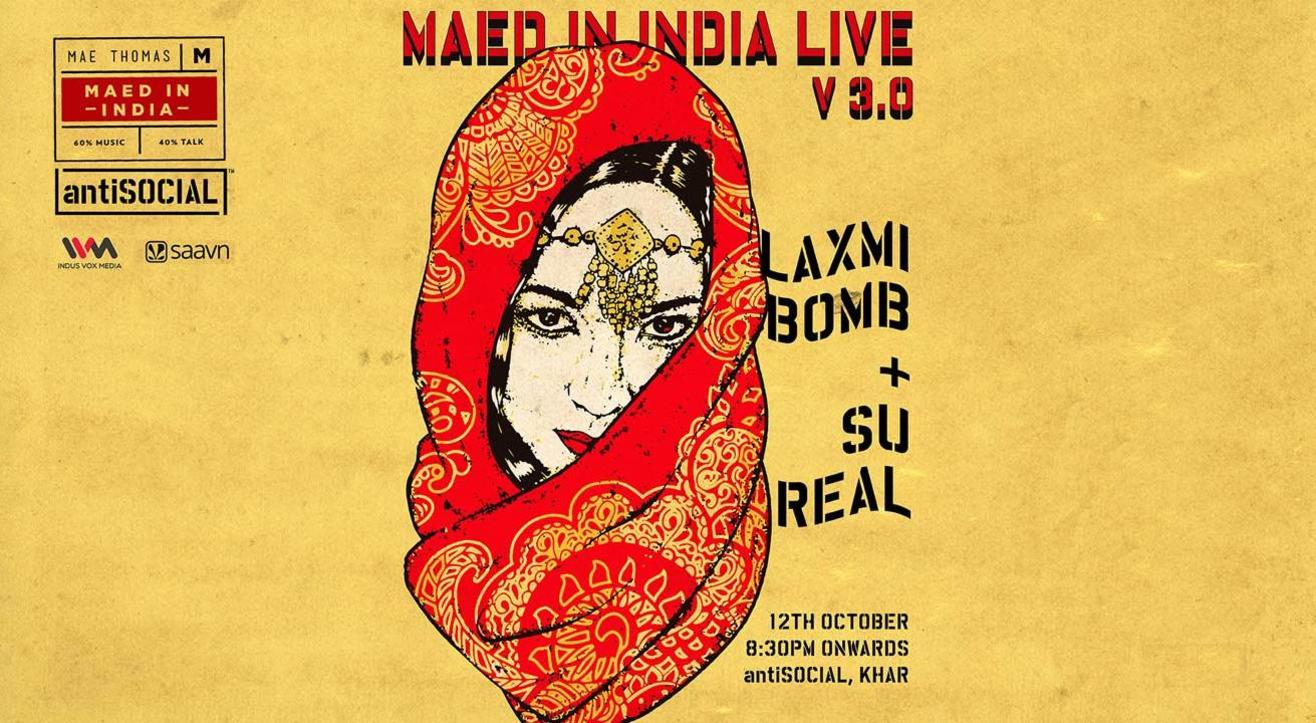 Music
Maed In India V 3.0 ft Laxmi Bomb + Su Real
About
Maed in India Live is back with v3.0 and it's gonna be a rumble in this concrete jungle.
Bringing down the house will be electro-reggae-disco-rock outfit Laxmi Bomb and the duke of desi bass Su Real. Stirring this steaming pot of kichidi will be Mae Thomas, the host of Maed in India (India's first indie music podcast), who'll chat with the lads from Laxmi Bomb as well as Su Real to kick off the show. We'll find out what new music they have in store for you while also revealing some top secret info!
Laxmi Bomb
A four-piece fire cracker, this electro-rock act has been creating sparks in the Indian indie scene since 2013. With a fine mix of 'raanti-rap' driven vocals, weapons rife with bass-cannons and a string of the dirtiest Indian tunes to leave your bodies ringing, this explosive quartet is all set for war (of the peace-loving-dancing kind, of course). Just remember, not all bombs are bad.
Su Real
Suhrid Manchanda is a New Delhi based DJ / producer whose name has become synonymous with trap, hip-hop and urban dance music in India. Su Real is at the forefront of a movement that is introducing a new breed of Indian music producers who create and curate for the modern Indian dance floor - desi bass. Su delivers DJ sets that are both physical and mental workouts and can whip a crowd into absolute panty-dropping hysteria.