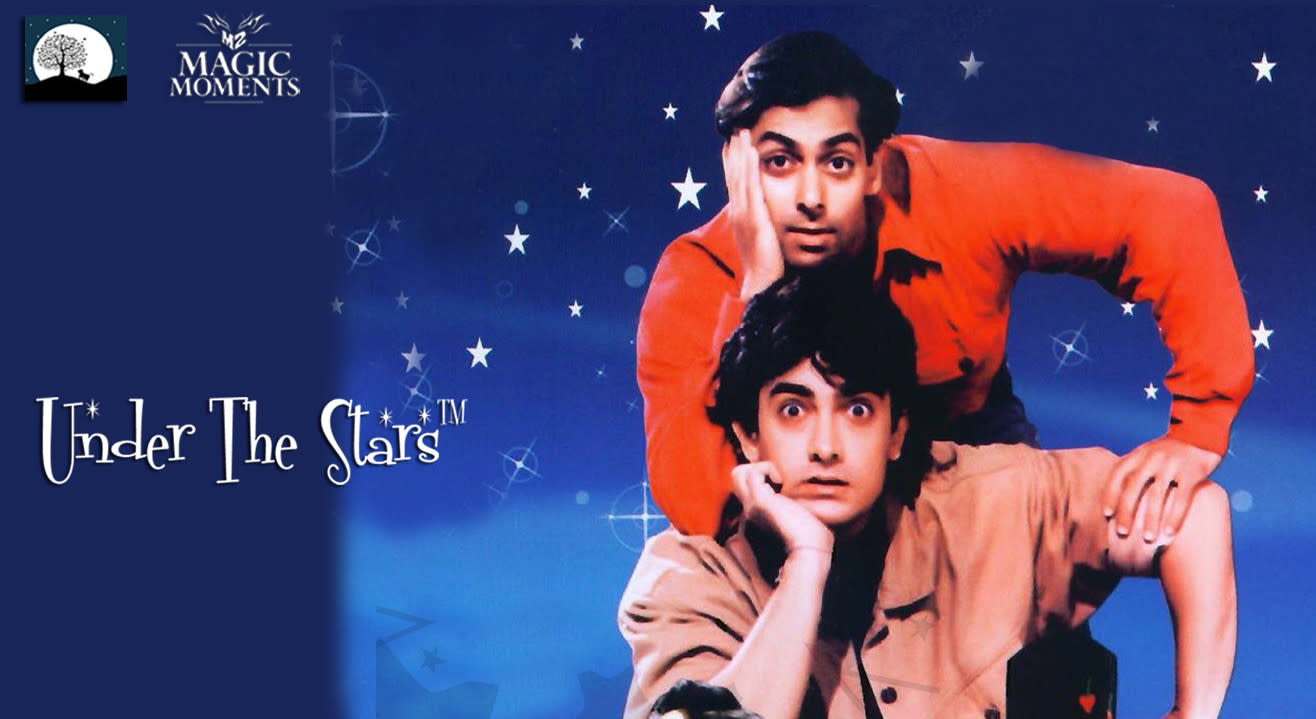 Screening
Magic Moments Under The Stars: Screening of Andaz Apna Apna
Under the Stars Drive In Cinema
About
Lonely Cow Entertainment presents Magic Moments Under the Stars - an open air cinematic festival in Bangalore. This brings together movie screenings, live music and events, food trucks and stalls; set amidst lush green environs, all under a canopy of stars.
Mandatory to carry your own blankets and quilts to beat the chill.
The venue is a 4-acre, grass covered ground surrounded by farms and trees on all sides. Cool, fresh breeze blows all the time and there's no sign of any buildings on the horizon 360 degrees or any kind of noise. The venue does justice to the concept of giving an urban retreat feel to the attendees.

Directions
From the outer ring road Iblur junction, one has to drive straight on the Sarjapur road till BB Jewelers showroom, Dommasandra which will be on the right, then take the mud-road opposite to the showroom and drive for about 100 mts to reach the venue. Flex boards are put opposite BB Jewelers are up for guidance.
Please feel free to contact the numbers below for guidance to the location:
+91-9742006787
+91-9686567267
F&B is extra and can be purchased at the venue. Although a range of comfortable seating options are included in the package, buyers are advised to bring their own blankets/shawls/jackets as it can get a bit chilly.
Magic Moments Under the Stars - Outdoor CineFest
Venue
Under the Stars Drive In Cinema
Near BB Jewelers, One Dream Sports Ground, Dommasandra, off-Sarjapura Road, Bangalore 562125