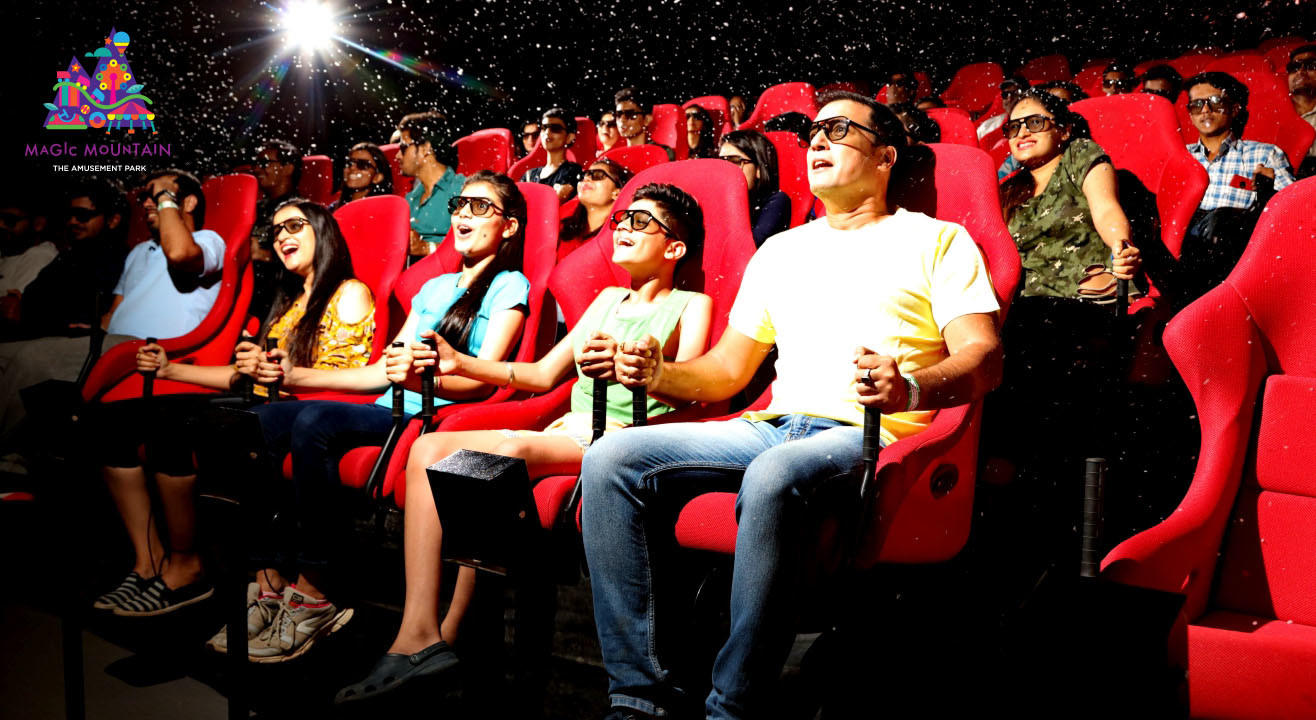 Magic Mountain Amusement Park Lonavala
Wet N Joy Water Park Lonavala
Invite your friends
and enjoy a shared experience
Invite your friends
and enjoy a shared experience
About the Event
Offers:
1. Buy 3 tickets & get 20% discount upto ₹750 Use code: APINS20 (T&C apply)
2. Additional Rs.50 movie voucher for transactions made on the app.
Spread across 35 acres with a capacity of over 8000 visitors per day, Magic Mountain Amusement Park was inaugurated by his holiness Poojya Sri Sri Ravishankarji in March this year, and is now open for all your thrilling adventures. Nestled between mountains and clouds, Magic Mountain Amusement Park offers 30+ international rides and attractions.
Less than 2 hours from Mumbai and 1 hour from Pune, Magic Mountain is world-class amusement park, offering thrills rides and attractions that cater to thrill seekers of all ages. It's a home to India's tallest rides called Z force and Turbo force. India's biggest Giant-Frisbee can be found here too along with the super fun vertical swing and Super Splash!
This is the perfect escape for family outings, where everyone can be a kid again. The rides & attractions are imported from Canada, Germany, Italy and Philippines from reputed brand names such as Zamperla, Moser, Huss, and White Water who are market leaders in manufacturing Amusement & Water Park Rides.
There are also five Multi cuisine restaurants and eight kiosks with distinct mouth-watering menus and beverages at not-to-miss prices.
With a parking facility for 1000+ cars & bikes, the park also offers cab services, so that travelling is convenient home back home.
You might run out of time and energy, but the action won't stop!
Rush Hour (by Zamperla Italy) Family Ride
Samba Balloon (by Zamperla Philippines) Family Ride
Surf Up (by Zamperla Philippines) Family Ride
Sky Race (by Zamperla Philippines) Family Ride
Crazy Surf (by Zamperla Philippines) Family Ride
Jumpin' Star (by Zamperla Italy) Family Ride
Mini Ferris Wheel (by Zamperla Philippines) Kid's Ride
Truck n Trail (by Zamperla Italy) Kid's Ride
5D Theatre(by Premier World) Family Ride
Super Splash (by White Waters) Mid Thrill Ride
Giant Frisbee (by Huss Germany) High Thrill Ride
Flipping Arm (by Moser Italy) High Thrill Ride
Carnival (by Zamperla Philippines) Family Ride
Galleon (by Zamperla Italy) Family Ride
Turbo Force (by Zamperla Italy) High Thrill Ride
Water Mania (by Zamperla Italy) Family Ride
Demolition Derby (by Zamperla Philippines) Family Ride
Mega Disk'O (by Zamperla Italy) Mid Thrill Ride
Air Race (by Zamperla Italy) Mid Thrill Ride
Space Trainer (by Moser Italy) Mid Thrill Ride
Sky Screamer (by Zamperla Italy) Mid Thrill Ride
Z Force (by Zamperla Italy) Mid Thrill Ride
Top Spin (by Huss Germany) High Thrill Ride
Flying Carousel (by Zamperla Italy) Mid Thrill Ride
Hoopla Delta (by Moser Italy) Mid Thrill Ride
Kite Flyer (by Zamperla Philippines) Family Ride
Junior Jet (by Zamperla Philippines) Kid's Ride
Wave Blaster (by Zamperla Philippines) Family Ride
Magic Bikes (by Zamperla Italy) Family Ride
Wind Mill Café – Breakfast and Mini Meals
Zen Forest – Jain, Punjabi, South Indian, Marwari, Gujarati Menu
The Deck – Oriental Menu (Chinese, Thai and Vietnamese)
Titanic – Sandwiches and Snacks
Summer Garden –Pasta, Pizza, Burgers, and Mock tail
Swirl Station – Cold Stone Ice-cream Kiosk
Platform 9 ¾ Kiosk – Kiddie food items
Chatery - Chaat Counter
The Smoothie Life - Thick Shakes and Milk Shakes
Scream Cream – Bakery n Cakes Kiosk
Wet N Joy Water Park Lonavala
Old Pune Mumbai Highway, NH-4, Post-Takve, District Pune, Mundhaware, Maharashtra 410405
GET DIRECTIONS