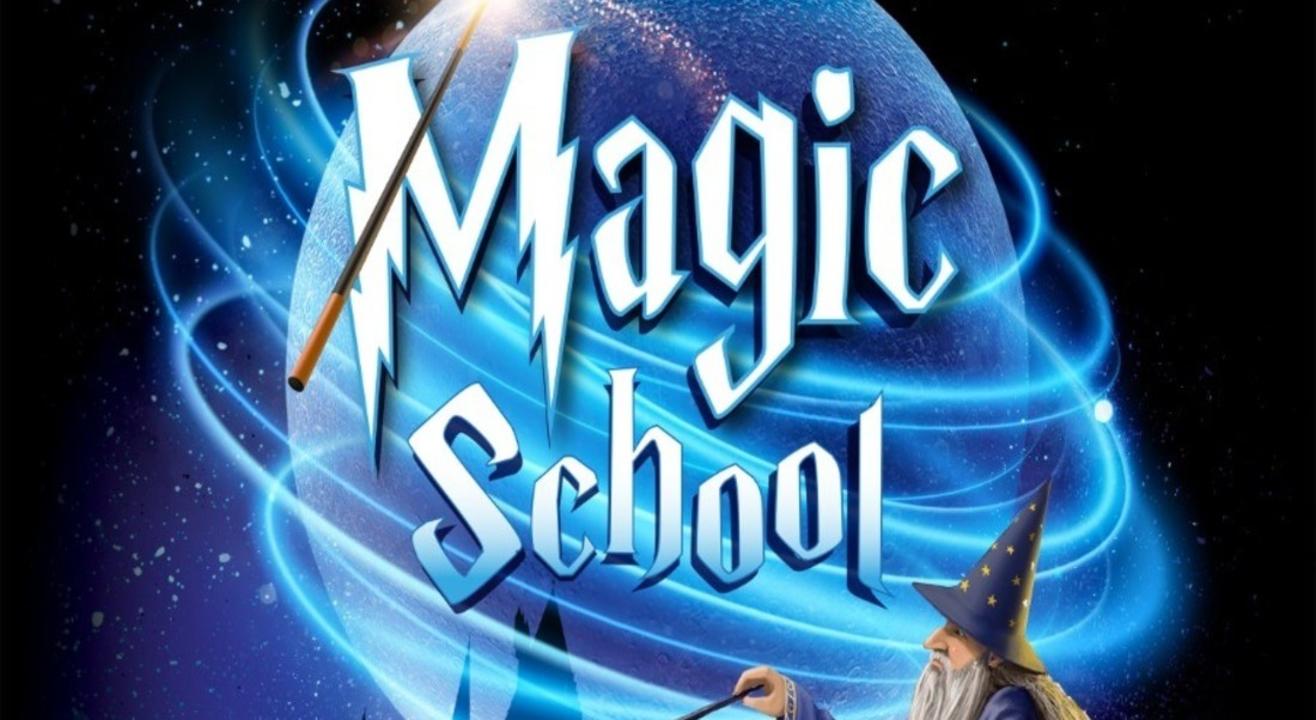 MAGIC SCHOOL - THE WORLD OF WIZARDRY BY MYSTERY ROOMS
April 14 | 5PM - December 31 | 11PM
Enjoy this event from your home
Event Guide
Online Game
Participate and have fun
Invite your friends
and enjoy a shared experience
MAGIC SCHOOL - THE WORLD OF WIZARDRY BY MYSTERY ROOMS
April 14 | 5PM - December 31 | 11PM
Enjoy this event from your home
Event Guide
Online Game
Participate and have fun
Invite your friends
and enjoy a shared experience
Event Guide
Online Game
Participate and have fun
Invite your friends
and enjoy a shared experience
Mystery Rooms, India's No. 1 Escape Room brand, brings adventure to your home. This virtual escape room adventure can be played online with multiple players from different locations. Feel the thrill and enjoy the mystery of an escape game in the comfort of your house. It's online but the rules remain the same: you and your teammates need to work together to uncover clues, solve puzzles, and accomplish the mission. The experience is challenging, highly immersive, and interactive.
All you need is:
► Laptop/Desktop/Tablet. We recommend Laptop/Desktop for a better experience.
► Good Internet connectivity
Magic School - The World of Wizardry
It's time to realize your dream of becoming a great wizard as Nyx Mystica – The Magic school is now open for enrolment! It's the final call for all Potterhead's and Hogwarts enthusiasts to learn under the renowned wizard of all times – Professor Hieronymus Hexfoot. Swirl your wand, mix magical portions, cast spells and save the school from evil to graduate with flying colours! Your admission is awaited!
Recommended for children ages 7-15 years . Harry Potter virtual experience . Upto 6 players . Individual controls . Perfect for kids and families time . No time limit.
IF You Wish To Play as a Team
You need to purchase a single key
Before entering the key, team up with your friends
Choose the time slot that suits all of you the best.
The game can be enjoyed by 2 to 6 players in one team
Install Zoom and arrange a video conference with your team atleast 10 minutes before your chosen time slot.
Share your screen so that your friends are able to see and hear everything that's happening during the game. For manuals on how to create and run the conference and share your screen, go to https://zoom.us/meetings
For example, if you are a team of 5 people and wish to play together as a team, you need to purchase just 1 key and rest of the team member can be connected via zoom.


IF You Wish To Play Alone And Compete With Your Friends
You will need to purchase multiple keys depending on the number of people you want to compete against.
The time taken by each player to complete the mission or the completion score each player gets at the end decides the winner.
The completion score depends upon the time taken to complete the mission and number of hints utilized. You also get chances in the game to amplify your score.
For example, if you are a group of 3 friends willing to compete against each other, you need to purchase 3 different key and race against each other.
HOW IT WORKS:
► Play @Rs.2949 for the whole team.
► When you make a booking to play "Magic School" you will receive an email on your registered account with a secret enrolment link.
► Share the link with all your teammates across different devices or households before you begin.
► Set up your own video call on Zoom or a similar platform to be able to talk to each other while you play.
►Upon entering the key and logging in, the game will immediately launch. Once you have logged in, you must continue playing and this login will be a one-time login only.
► For any queries, you can get in touch with us at 9354188370 or drop us an email at info@mysteryrooms.in or visit our website www.mysteryrooms.in
Magic School - The World of Wizardry
MAGIC SCHOOL - THE WORLD OF WIZARDRY BY MYSTERY ROOMS
April 14 | 5PM - December 31 | 11PM
Enjoy this event from your home
Event Guide
Online Game
Participate and have fun
Invite your friends
and enjoy a shared experience