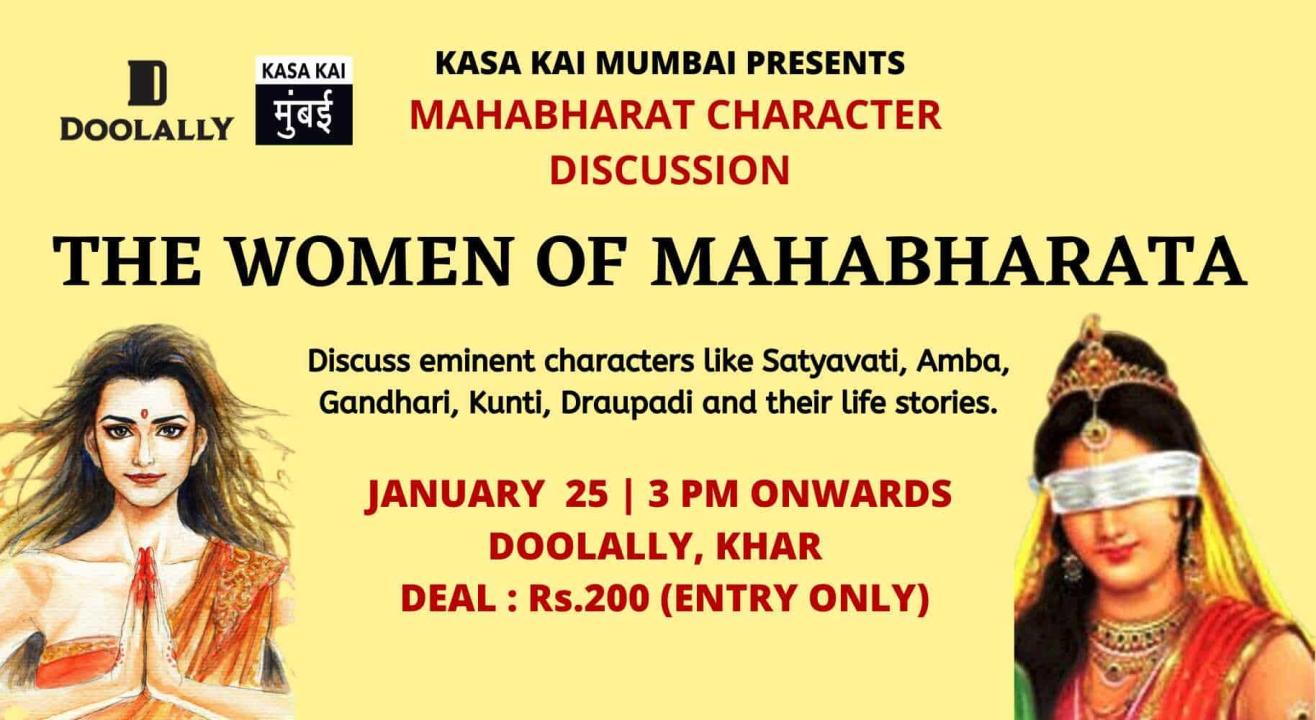 Mahabharata Book Discussion: The Women Of Mahabharata At Doolally Khar
Invite your friends
and enjoy a shared experience
Invite your friends
and enjoy a shared experience
About the Event
When we talk about Mahabharata, the first names which come to our mind are that of Krishna, Arjuna, Yudishthir, Karna, Bhishma and other Pandavas and Kauravas. This is because Mahabharata has always been seen from their viewpoints but let us not forget that the women in Mahabharata have equally played in pivotal role in this epic. Come, let us discuss the eminent women of Mahabharata like Satyavati. Amba, Gandhari, Kunti, Draupadi, their personalities and life stories. Also will compare it with the modern world scenario and find out which society is more liberal.
Q: What is the age limit for the event?
A: You need to be 21 years and above to attend the event due to venue rules.

Q: Do I need to have prior knowledge of the Mahabharata?
A: No, not at all. Everyone is welcome.

Q: How long will the event be?
A: 3 hours.

Q: What are the things that will take place at the event?
A: There will be narration by the speaker followed by group discussion.

Q: Any books to be referred to?
A: No, you do not need to refer to any books.

Q: Do I have to recite, read or speak about the book?
A: No, but feel comfortable in being part of the conversation and asking related questions.
Doolally Taproom - Khar
10 A Rajkutir, E854, 3rd Road, Khar West, Ram Krishna Nagar, Khar West, Mumbai, Maharashtra 400052
GET DIRECTIONS