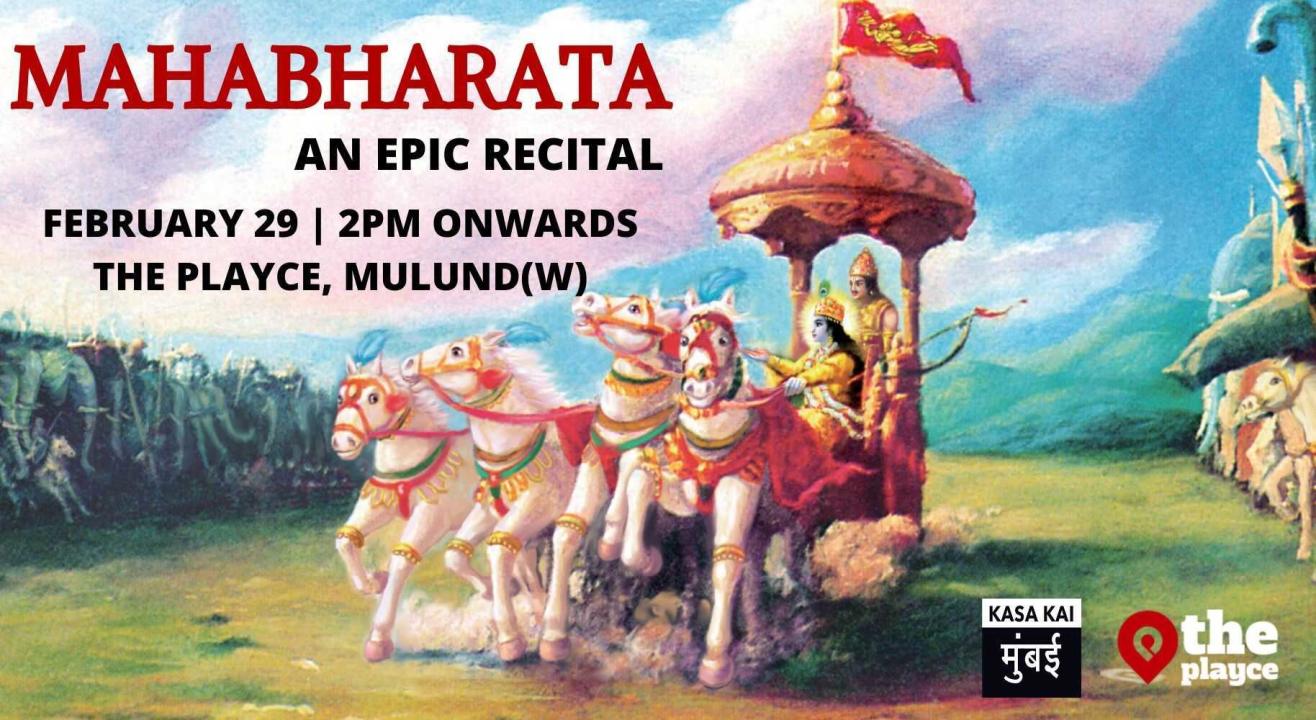 Discussion
Mahabharata Recital At The Playce, Mulund
About
The epic where the prince dared to humiliate the empress; in which one woman, the daughter of Agni, spun the threads of the great war leading to a great blood bath; where one can't distinguish between innocent and sly. Join us as we discuss The Mahabharat: The Exile, War and Aftermath with Anurag Katti on the 29th February at The Playce
Book your spot now!
Q: What is the age limit for the event?
A: You need to be 21 years and above to attend the event due to venue rules.

Q: Do I need to have prior knowledge of the Mahabharata?
A: No, not at all. Everyone is welcome.

Q: How long will the event be?
A: 3 hours.

Q: What are the things that will take place at the event?
A: There will be narration by the speaker followed by group discussion.

Q: Any books to be referred to?
A: No, you do not need to refer to any books.

Q: Do I have to recite, read or speak about the book?
A: No, but feel comfortable in being part of the conversation and asking related questions.
Venue
The Playce
1st Floor, Marathon Maxima, Lal Bahadur Shastri Road, Moti Nagar, Mulund West, Moti Nagar, Mulund Colony, Mulund West, Mumbai, Maharashtra 400080
GET DIRECTIONS