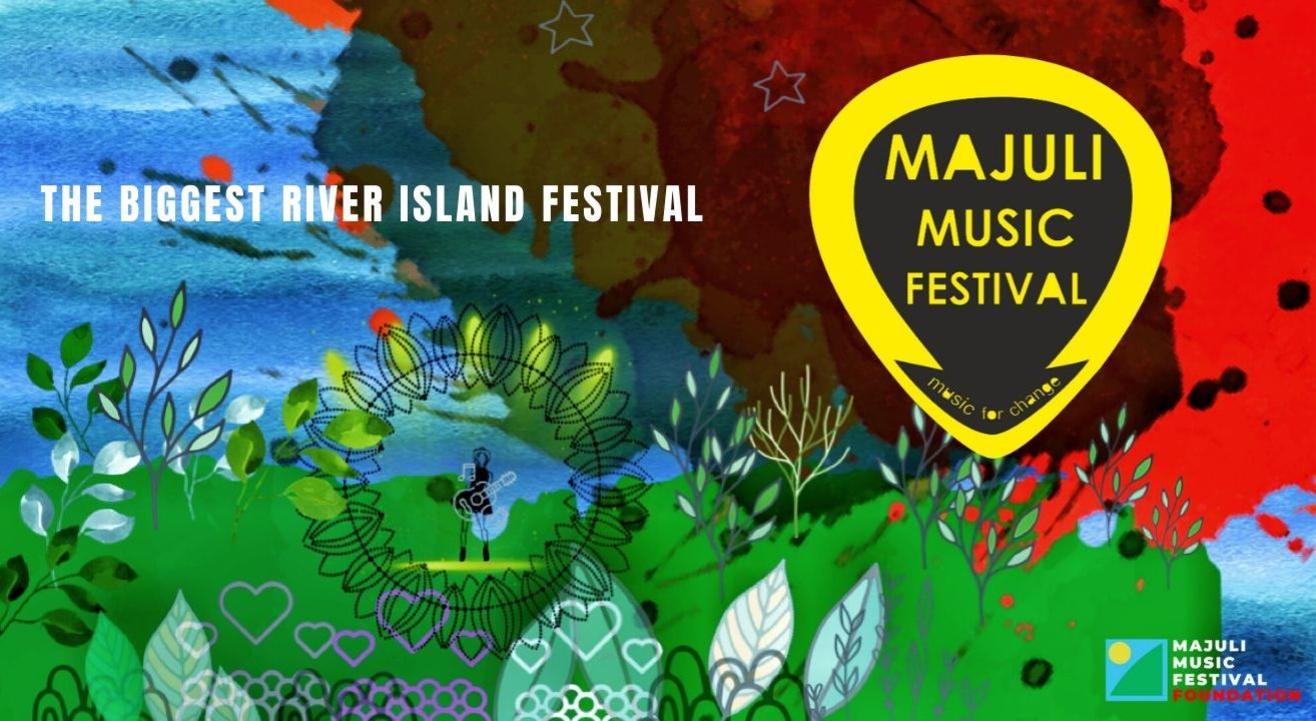 Music
About
Majuli Music Festival, an entity of Majuli Music Foundation aims to protect the music, art, culture, and eco diversity of the island; thereby using music as a medium for people to connect and learn about Majuli.
A vision to promote rural tourism, uplift the local community and make the island self sufficient gave birth to Majuli Music Festival. The purpose of this initiative stretches far beyond curating a platform for musicians and artists. It strives to offer visitors a plethora of experiences - music, art, cultural exchange, local food and beer; everything amidst the mesmerising natural beauty of Majuli. The tagline - "Music For Change" explains our motive.
Artist Line-up and their description:
The artist line up at Majuli Music Festival 2019 comprises of independent artists, bands and labels that believe in producing Music for Change and have been instrumental in doing so.
● Guru Rewben Mashangva
● When Chai Met Toast
● FishCurry Blues - By Kalyan Baruah
● Sparzana - By Jatin Sharma
● Folkswagon
● Fuzz Culture
● Nilotpal Bora
● Goldie Sohel
● Suhas Joshi
● Shanku and Project Bartalaap
● Abhi Saikia
● Rain In Sahara
● Island Warrior
● Bio and The Miri Band
● Alobo Naga
● Cultivators
● Lateral
● Abhilash Choudhury
● Eastern Soul Players
● Moniraj Hazarika
How do I get to Majuli?
From Guwahati -
Route
Option 1 - Guwahati to Jorhat to Nimati Ghat to (by ferry) Jengraimukh, Majuli
Option 2 - Guwahati to Jakhalabanda to Tezpur to North Lakhimpur to Jengraimukh, Majuli (via Road)
From Itanagar -
Route - Itanagar to Bandardewa to North Lakhimpur to Gogamukh to Jengraimukh, Majuli
From Shillong -
Route - Shillong to Guwahati to Jorhat to Nimati Ghat to (by ferry) Jengraimukh, Majuli
From Kohima -
Route - Dimapur to Numaligarh to Jorhat to Nimati Ghat to (by ferry) Jengraimukh, Majuli
From Tinsukia -
Route - Dibrugarh to Dhemji (by crossing Asia's second largest rail cum road bridge) to Dhakuakhan to Jengraimukh, Majuli