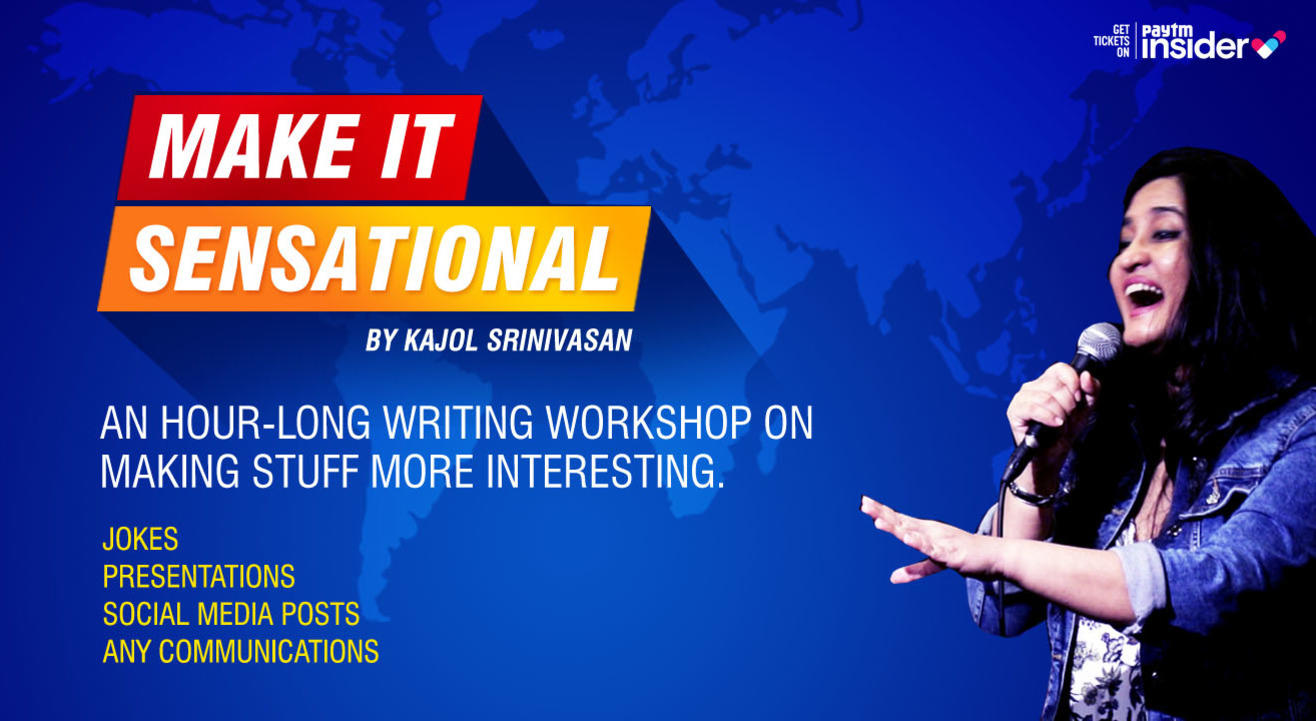 Make it Sensational - Writing Workshop by Kajol Srinivasan
Invite your friends
and enjoy a shared experience
Invite your friends
and enjoy a shared experience
About the Event
I ( Kajol Srinivasan ) am a Stand-up comedian who has been performing for the last 3 years, and I'd like to share some writing techniques that I find helpful. This is a workshop on making stuff more interesting. It is not limited to jokes- it could be a presentation, an article, social media posts - just about anything that could and should catch the eye.
I also believe keeping it short, so we will have a small warm up exercise, followed by an explanation of the challenge for the session. You will then write your short bit, and then we will all perform it. I promise to make it a safe, non-judgemental space for you to experiment.
No prior experience necessary. Come prepared to write.