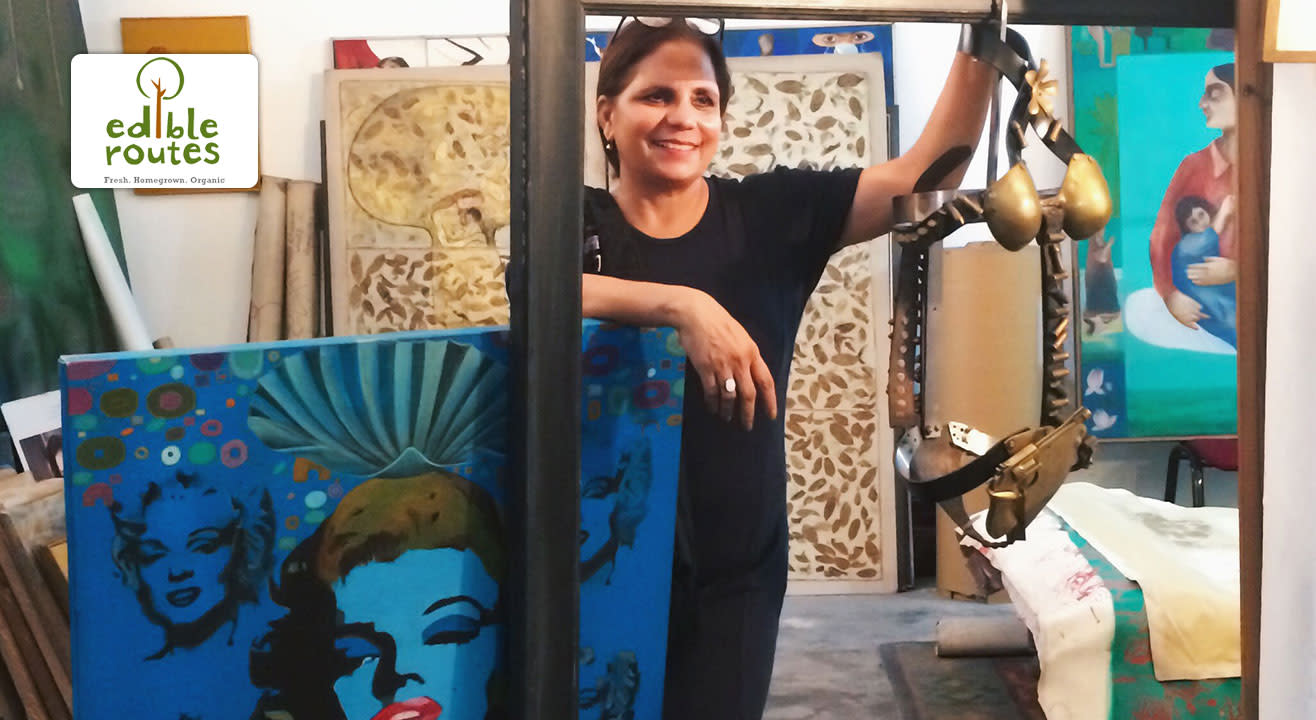 DIY
Make Your Own Deepawali Gifts - Painting and Nature Art
About
Distinguished artist Durga Kainthola invites us in this three day workshop to get into the festive mood of Diwali!
Immerse yourself in Nature and get inspired to create beauty through what Durga believes is "the best therapy for mind and body - a poetry with brush, colour, and natural objects" you discover at Farm 8.
Nature and art will intermingle to create collages and acrylic paintings on canvas. This workshop is for beginners as well as hobby painters; for old and young (starting from age 15).
About the instructor:
Durga Kainthola has studied fine arts from Sir. J. J School of Art (Mumbai) and University of Baroda. With various solo exhibitions in India and abroad, she is still looking for new inspirations from Indian traditions, modern art and the world around her. She says: "Anything and everything that catches my attention empowers my curious mind". She loves to guide others to embark on a similar journey of discovery and self-expression and gives art classes for different age groups since 2001..
Venue
Farm 8, Delhi
Farm 8, Phase V, Main Entrance Rd Phase Five, Aya Nagar Extension, Aya Nagar, New Delhi, Delhi 110047, India