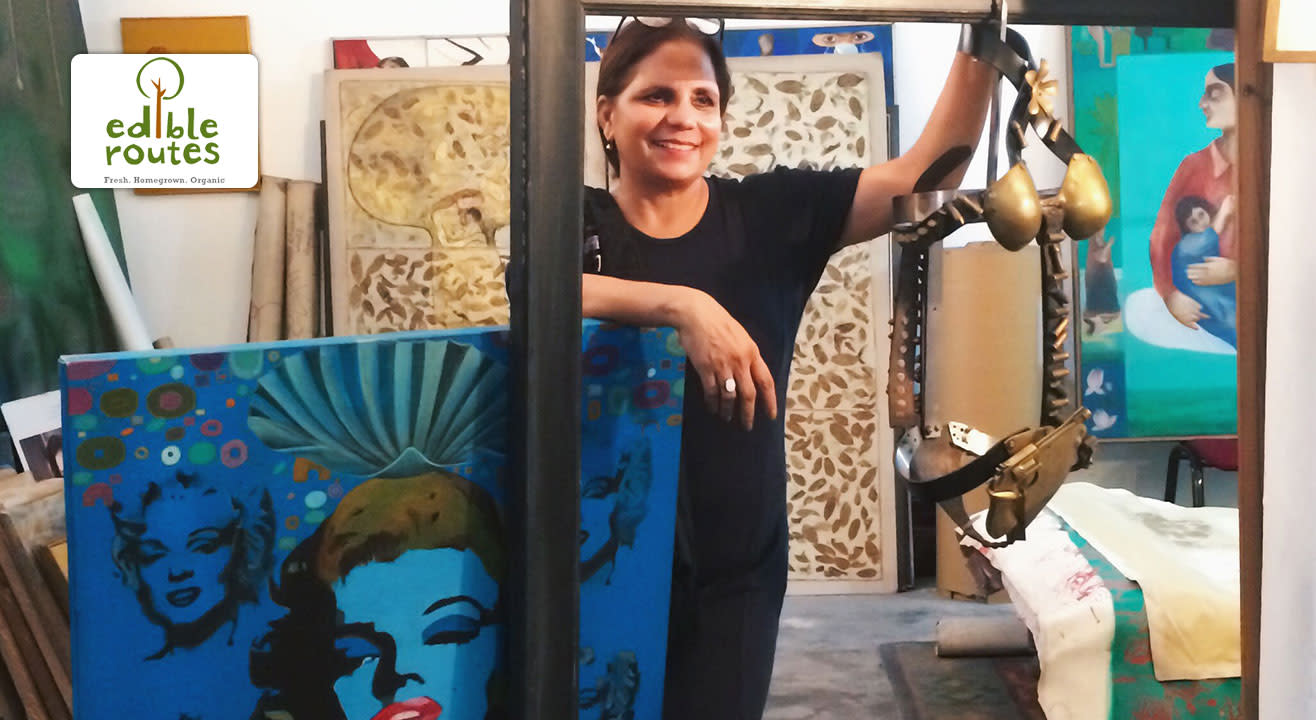 DIY
Make Your Own Deepawali Gifts – Upcycle Broken Pottery
About
It is always our favorite pieces of pottery that tend to break, isn't it? But no need to shed tears anymore – this workshop will teach you how you can turn your broken plates, cups or other pieces into wonderful art. Inspired by the Japanese tradition of Kintsukuroi,
These three days will guide the participants to see breaking and repair as part of life, and as something that can teach us important lessons of carrying on, and seeing the beauty in the histories that unfold through failures, pain, and imperfection. The repaired pottery turns out to be uniquely beautiful – just the right gift for a beloved soul on Deepawali!
About the instructor:
Durga Kainthola has studied fine arts from Sir. J. J School of Art (Mumbai) and University of Baroda. With various solo exhibitions in India and abroad, she is still looking for new inspirations from Indian traditions, modern art and the world around her. She says: "Anything and everything that catches my attention empowers my curious mind". She loves to guide others to embark on a similar journey of discovery and self-expression and gives art classes for different age groups since 2001..
Venue
Farm 8, Delhi
Farm 8, Phase V, Main Entrance Rd Phase Five, Aya Nagar Extension, Aya Nagar, New Delhi, Delhi 110047, India