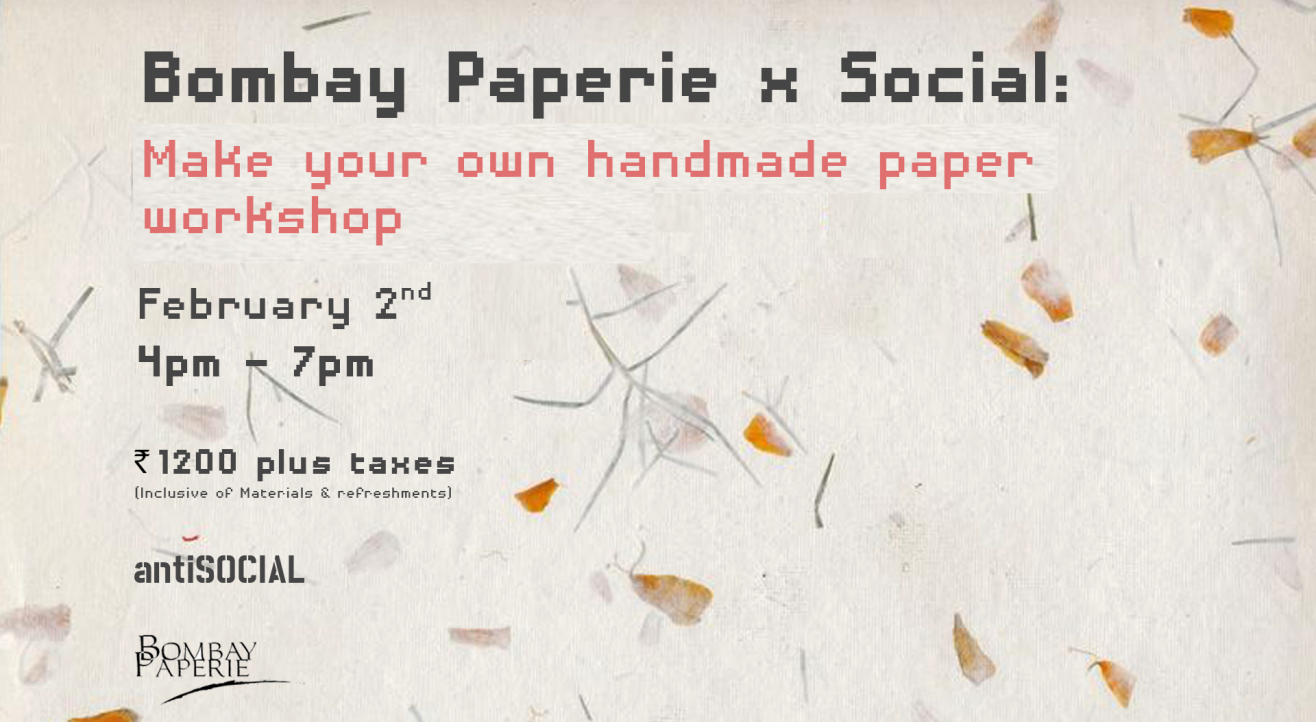 Craft
Make your Own Handmade Paper | Bombay Paperie x antiSOCIAL
About
Bombay Paperie x antisocial: Make your own Upcycled Handmade paper Workshop
The Bombay Paperie will teach you how to up cycle waste cotton and paper scraps into your own handmade paper thereby making optimum use of our limited environmental resources.
This is an environmental friendly way to make your own paper and learn a new skill.
We offer an inclusive workshop on this ancient craft of paper-making with waste paper and cotton cloth with the help of our paper making tools. We will be teaching you how to make five different types of papers (seed paper, gradient paper , petal sheets etc) and it is guaranteed to be 2 hours of hands-on learning.
All age groups are welcome, no prior experience is needed and all you have to bring is your creative bent of mind and a willingness to learn something new.
What is Included?
- Workshop will include how to make pulp from old paper and cotton.
- Brief description on how to use molds and deckle paper making
tools.
- Brief description on paper GSM & quality
- Making and drying process of handmade paper
What will you take home ?
- Five beautiful sheets of handmade paper.