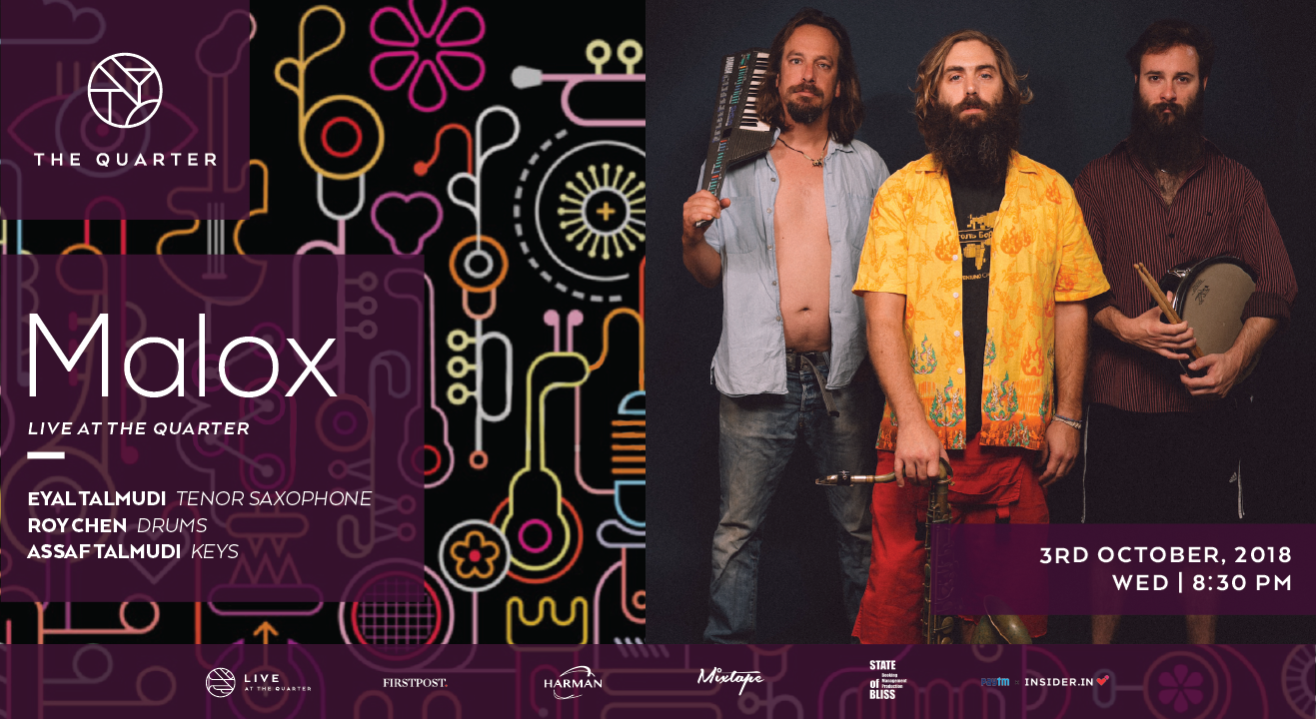 Music
Malox at The Quarter
Wednesday | October 3 | 8:30PM
749 - 1,499 (Prices subject to change)
About
"MALOX's music derives from around the world with various local interpretations; direct and aggressive, befitting to three musicians who operate on the stitch of old-new, premeditated -improvised and beautiful - ugly.
Talmudi redefines saxophone playing. His instrument is as loud and cracked as a distorted guitar, hectic and wild like a predator, and sometimes melodic and romantic like a "Gondolier".
On the drums, Roy Chen brings a powerful bit and a slashing rhythm in a unique mixture of Punk and Free Style. Watching them closely on stage, one can experience an electrifying feeling of vitality and happiness."
Eyal Talmudi - Tenor Saxophone
Roy Chen- Drums
Assaf Talmudi - Keys
Malox- Dancing To Nothing
Venue
The Quarter
Royal Opera House, Mathew Rd, Opera House, Girgaon, Opera House, Girgaon, Mumbai, Maharashtra 400004, India