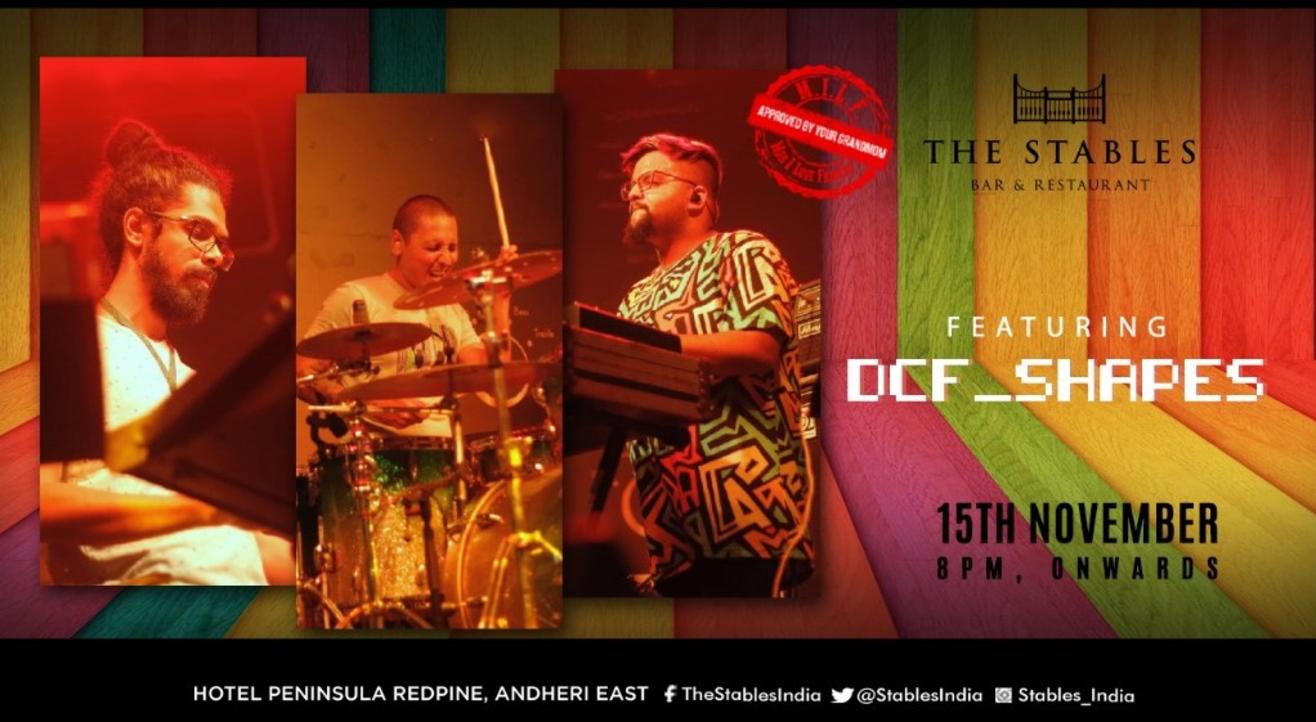 Music
Man I Love Fridays ft DCF SHAPES
The Stables, Peninsula Redpine Hotel, Marol
About
Man, I love Fridays ft DCF_Shapes
Dark Circle Factory is a 3 piece Live Funk / drum & bass / live electronica outfit ranging from 3 parts of India namely Mumbai - Bengaluru - Delhi.
Dark Circle Factory (DCF) has been pushing the boundaries of independent music in India for years.The Band's primary focus is
to get everyone dancing, grooving and moving to the music.
BAND:
Lindsay D'Mello - Drums & Samples
Hash Bass - Electric & Synth Bass
Bharath Kumar - Synth & Keys
See you at The Stables India on 15th November
Catch them live in action at 9.30 pm!
Venue
The Stables, Peninsula Redpine Hotel, Marol
Airport Rd, Bori Colony, Marol, Andheri East, Mumbai, Maharashtra 400047
GET DIRECTIONS