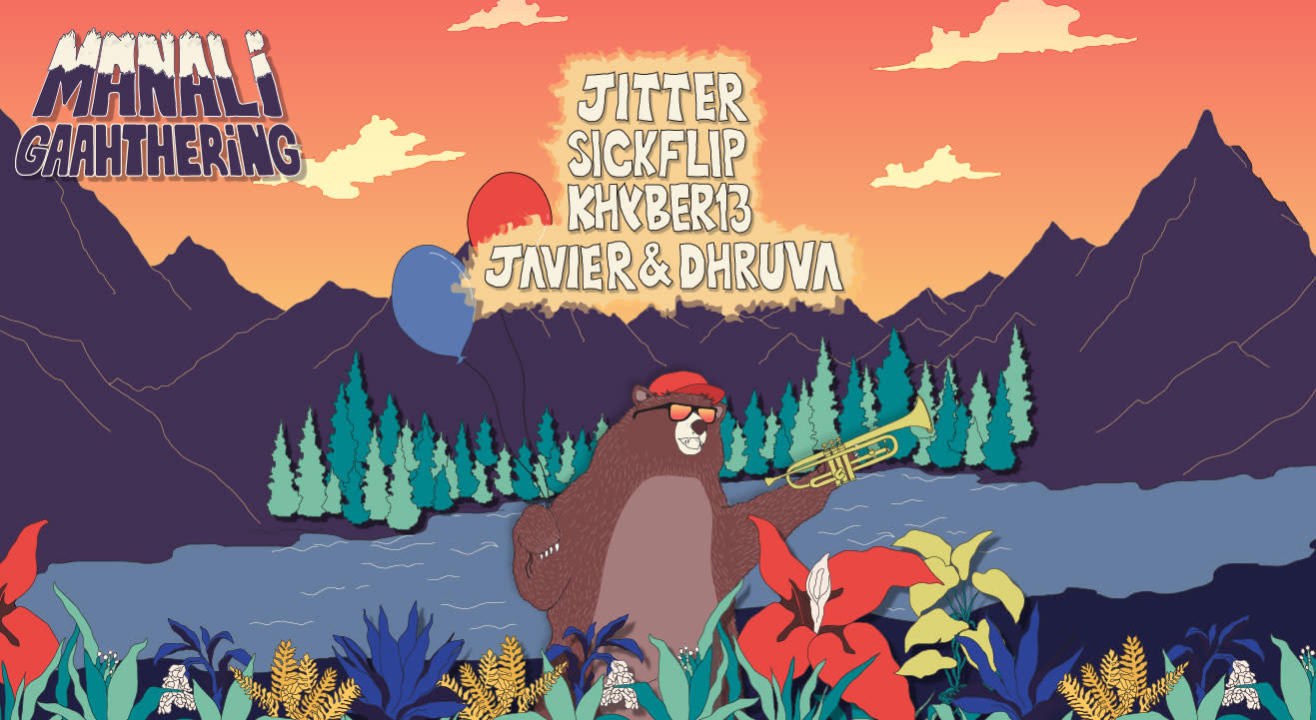 Music
Manali Gaahthering 2019
Big Bear At The Alternate Terrain
About
Manali Gaahtehring in it's fourth edition in association is heading to an offbeat location placed in the heart of lush orchards right next to a river bed with a panoramic view of the Himalayas.
Brought to you by: Gaah x The Alternate Terrain.
Artist Line up:
SickFlip
SICKFLIP is an electronic solo project brought to life by Sarvesh Shrivastava - a music composer, producer and performer. A very dynamic and versatile artists who knows how to make the mountains move.
Khyber13
Javier and Dhruva
The Gaahthering encompasses a celestial music line up, an offloading experience on quad bikes and ATV's, farm fresh food with live grills and crafted cocktails to keep you indulged the entire day.
Venue is a private hideaway placed 30 mins before Manali.
Venue
Big Bear At The Alternate Terrain
Patlikul-Nagar Bridge, Opposite Snow Touch Resort, P.O. Katrain, District Kullu, Himachal Pradesh 175129
GET DIRECTIONS