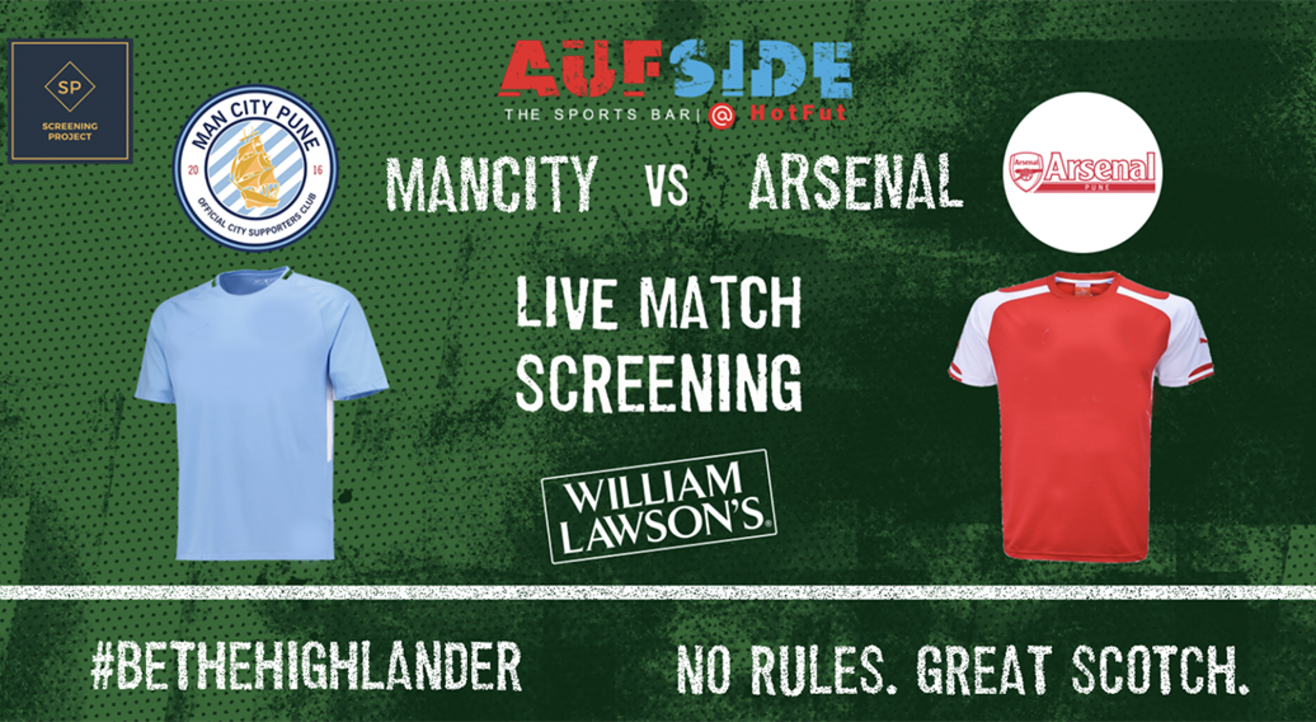 Screening
Manchester City v Arsenal Screening Pune
About
ManCity plays Arsenal at Etihad for what promises to be one of the most epic battles in the football world. Will the invincibles finally curtail City's unbeaten run? Expect a free flowing open and beautiful football game.
Aufside in association with William Lawson's Screening Project bring ManCity Pune Official Supporters Club and Arsenal SC Pune together to create a stadium like atmosphere 5000 miles away. Join us as the two sets of followers sing, chant and fight for the bragging rights at the biggest live screening in town.
Break-up of the ticket - 150 Rs Full Cover and 50 Rs entry, check T&C for the details. Every football fan out there, you simply can not afford to miss. Book soon, we have limited seats.