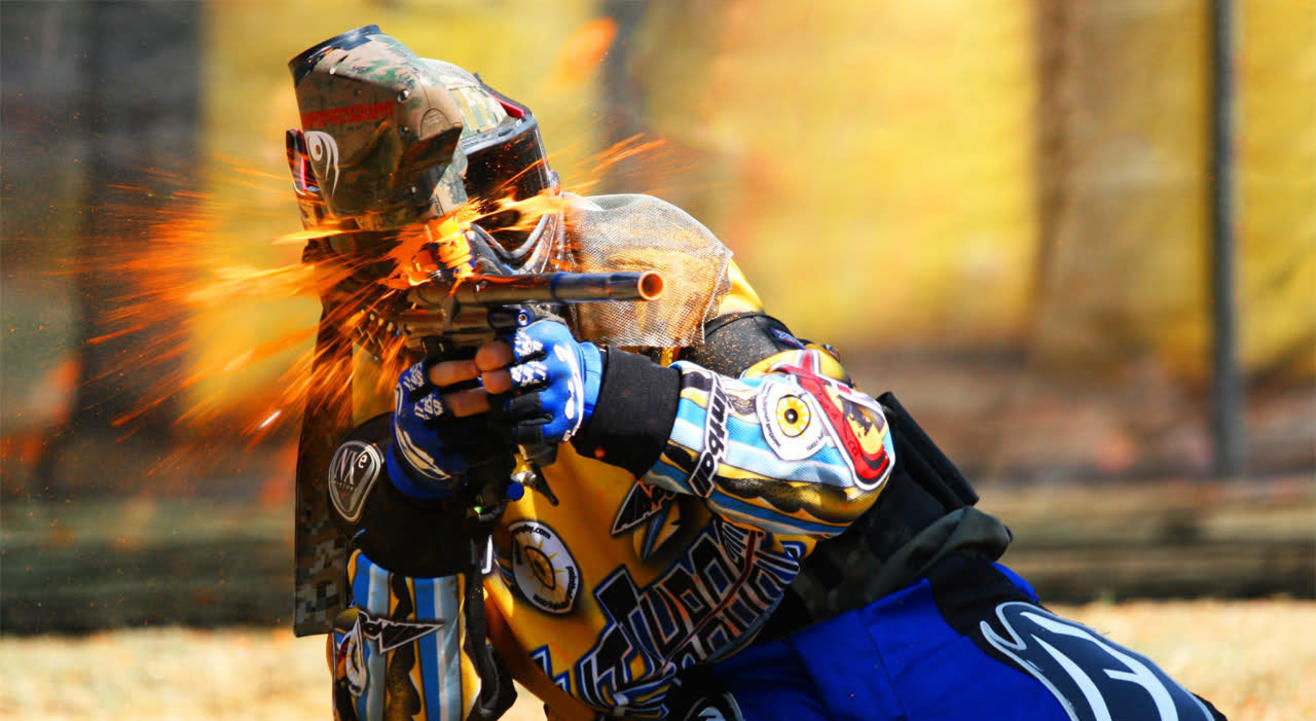 Manchanbele Day Adventure | Escape2Explore
Step out and enjoy this event
₹900 - 1300 (*inclusive of taxes)
Sorry, this show is already over but head here for other fun events!
Invite your friends
and enjoy a shared experience
Invite your friends
and enjoy a shared experience
Manchinbele is a small water reservoir located around 50 kms from Bangalore on the banks of Manchanbele lake. Considered as an ideal location for Corporate team outings, this place will rejuvenate your senses and give you your much deserved getaway. Take a break from your hectic office hours and join our corporate outing, because come on! Fun is essential. With the perfect combination of food and adventure sports, our team outing package offers an amusing cocktail of enjoyable activities just for you. As we pick all the team members from their respective pick up points, by 6.30 we start or journey to Manchinbele. Enjoy scrumptious breakfast at the campsite and thereafter, begins the fun. Our series of adventure sports embarks with a short trek which would lead us to the spot where the Rappelling activity would take place. The corporate team outing packages are designed in order to relax and rejoice the minds of our clients. Trekking and Rappelling shall be followed by swimming, kayaking and many more fun filled activities. By 1.30pm, finish the first round of activities, freshen up and enjoy a delicious lunch with your team, out amidst the nature. The lunch is followed by special outdoor games like Paintball, team building activities, etc. till 5.00pm. The basic aim of this corporate team outing is to get you outside your cubicles and hectic schedules so as to ensure that you make memories of a lifetime. Our corporate team outing packages are thus handpicked and meticulously designed just to serve that purpose. Have a delicious cup of high tea thereafter as you relax by the beautiful campsite. As the sun sets, we shall finally depart from Manchinbele. In the end, this beautiful corporate team outing experience shall leave you wanting for more, that we guarantee.
Itinerary
06:30AM Start Pickup
08:30AM Reach Ramanagara have breakfast
09:00AM Start paint ball activity, Rappelling & Outdoor Activities
01:00Pm Have Lunch
01:30PM Start to Manchanbele
02:20Pm Reach Manchanbele start activities like Trekking ,Zipline , Kayaking & swimming
05:30PM leave from Manchanbele
07:00Pm reach Bangalore


Includes
Transportation (from/to Bangalore)
Trekking
Rappeling
Paintball
Zipline
Swimming and Kayaking
Outdoor activities like Badminton, Volleyball, Cricket and Archery.
01 Breakfast and 01 Lunch (Veg and Non


What's Excluded
Water Bottle Snacks Anything not mentioned in Inclusions.
Pickup Points
1. Marathahalli (06:30 AM) - Near Kalamandir
2. Silk Board (07:00 AM) - Bus Stop, Opposite To Pizza Hut
3. BTM (07:15 AM) Udupi - Garden Bus Stop, Opposite To A2B
4. Banashankari (07:35 AM) - Bus Stop
5. RR Nagar (08:15 AM) - Gopalan Arcade, Mysore Road


Things to carry
Sports shoes or trekking shoes in good condition
Water bottles
Dry fruits, energy bar, chocolates, energy drink, Snacks etc.
Backpack
Personal medication
Toiletries (Tissue paper, Toilet paper, etc.)
Track pants and cotton T-shirt
Extra clothing (for water activities like kayaking & swimming)
Sweater/Rain coat/Poncho in moonsoons
Camera (optional)


Note
Your equipments & equipments distributed to be carried by self. Like bags, sticks, etc. As you are exploring nature, don't expect washrooms near hills. Washrooms only available at hotel, campsite & home stays are multi-sharing basis. (we reach hotel/campsite for breakfast or lunch). Don't expect electricity & luxury in the camping area.
Organiser Details
For queries about this event contact the organiser Vicky 9886421211
About Escape2Explore
Escape2Explore Adventures is not just one of Bangalore's leading adventure travel companies, it's a hub for all nature lovers, adventure enthusiasts and those who just need a little escape from the routine of life to explore outdoors. With Escape2Explore, find the much notable adventure activities near Bangalore. Choose from a wide range of exciting outdoor activities and destinations that best suit your team/group, and leave the arrangements to us.
1 to 12 pax tempo traveller or winger (14 seat vehicle)
12 to 30 pax mini Bus ( 24 seat or 32 seat vehicle)
30 to 50 pax big boss ( 50 seater vehicle)
₹900 - 1300 (*inclusive of taxes)
Sorry, this show is already over but head here for other fun events!