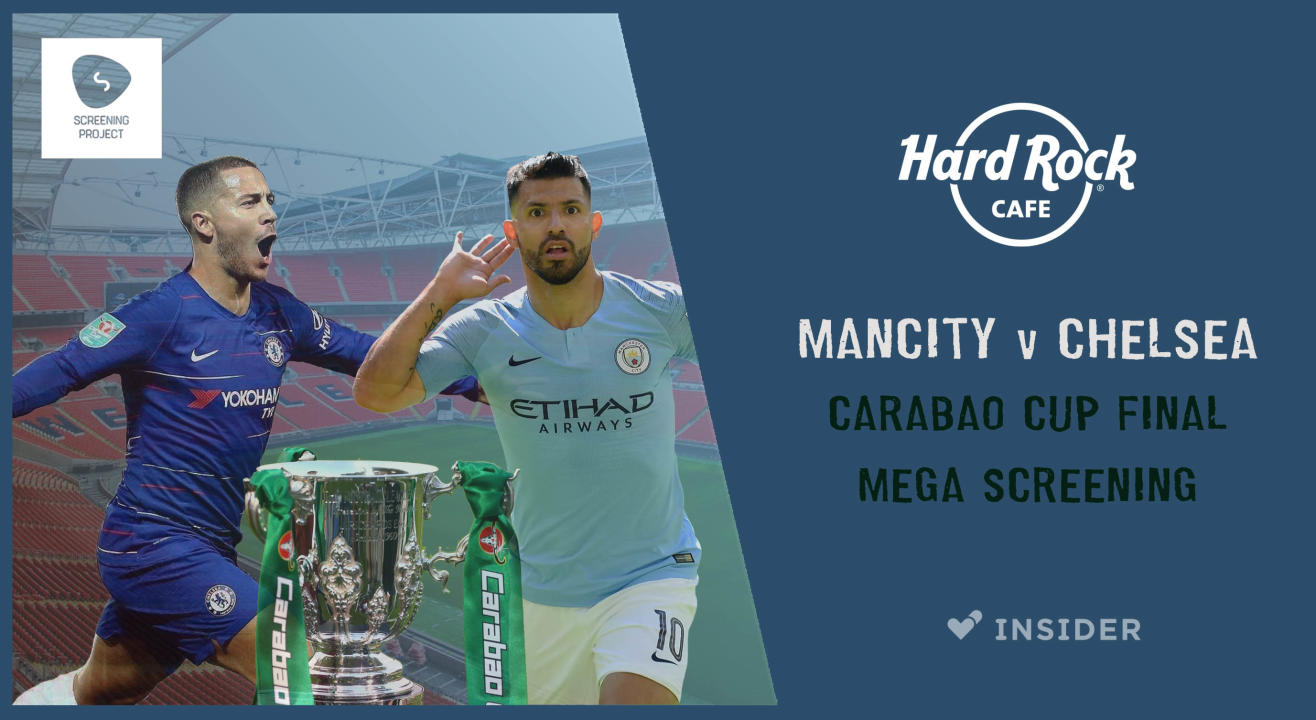 Screening
Mancity v Chelsea | Cup Final Mega Screening Bangalore
Hard Rock Cafe, Bengaluru
About
The reigning champions are in the the running to get their hands on the first piece of silverware for the 2018-19 term. The first major trophy of the 2018-19 season in English football will soon be claimed, with the Carabao Cup heading towards the final.
Defending champions Manchester City have booked their place in the final after beating Burton Albion 10-0 their semi-final tie, while Chelsea overcame Tottenham in the other semi-final.
Join us as two sets of fans come together for a mega screening at this premium venue. Large screen, commentary, great offers on food and drinks, enjoy the game in an ambience it deserves.
Book right now!
Deal 1: 2 KF Draught 330 ML
Deal 3: Any Starter @ 250 (Any starter except Jumbo Combo, Nachos, Fish N Chips & Festival Special Menu)