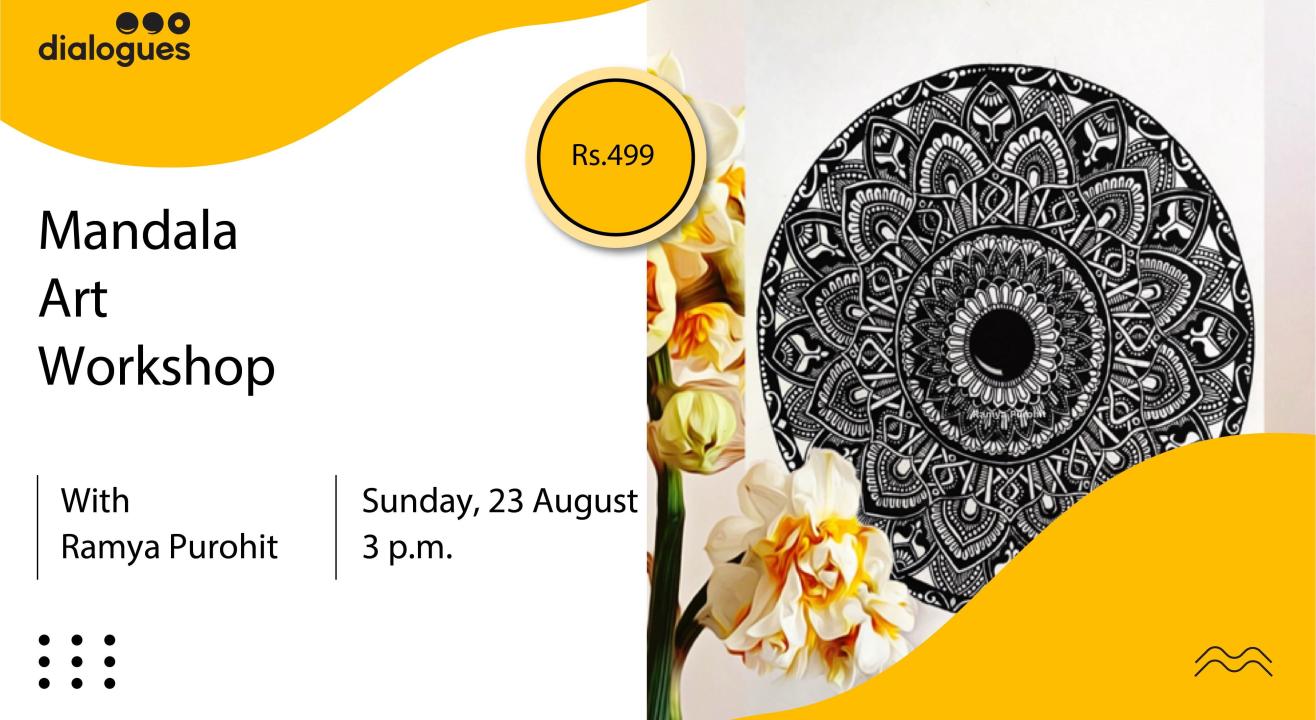 Invite your friends
and enjoy a shared experience
Invite your friends
and enjoy a shared experience
About the Event
What You Will Learn:
The Mandala workshop aims to provide knowledge of:
1. Basic techniques to draw mandala patterns along with the construction of mandala grids.
2. Steps to balance design for symmetry.
3. Steps to work on the aesthetics of the design.
No prior experience in art required. Just come, relax and de-stress.
Materials required:
1. Sheets (A4 or bigger)
2. Pen (gel preferred)
3. Pencils
4. Scale
5. Eraser
6. Compass (circular)
About the Artist:
Ramya Purohit is a Mandala and Zentangle Artist and a computer science engineer from Bengaluru. She has conducted 50+ workshops and has trained more than 1000 participants. Her motivation in creating Mandala Art was to Meditate and Calm mind, body and soul. This is what has made her preach this art and teach people Create patterns and Meditate whilst drawing.
IMPORTANT:
- This is a LIVE session, not a pre-recorded tutorial
- Get instant feedback
- Limited seats only so everyone gets personal attention from the artist/trainer
- Download Google Meet App if logging in through phone.
- For best experience join the workshop from your laptop / desktop or watch on phone on landscape mode.
- Ensure your internet connectivity is strong.
- Do login 10 minutes prior to the workshop. This would help us work out any technical difficulties so we can start the session on time.
- If you are unable to attend the live session due to technical reasons, please call us (+91-6361358825)
- This is a closed event. Only registered email ids will be allowed to join the session.
Please note that you will receive the link of the session via Google Calendar Invite 1 hour prior to the session. If, for some reason, you fail to receive the email please get in touch with us on team@dialogues.space or call us on +916361358825 and we will send the invite to you again.