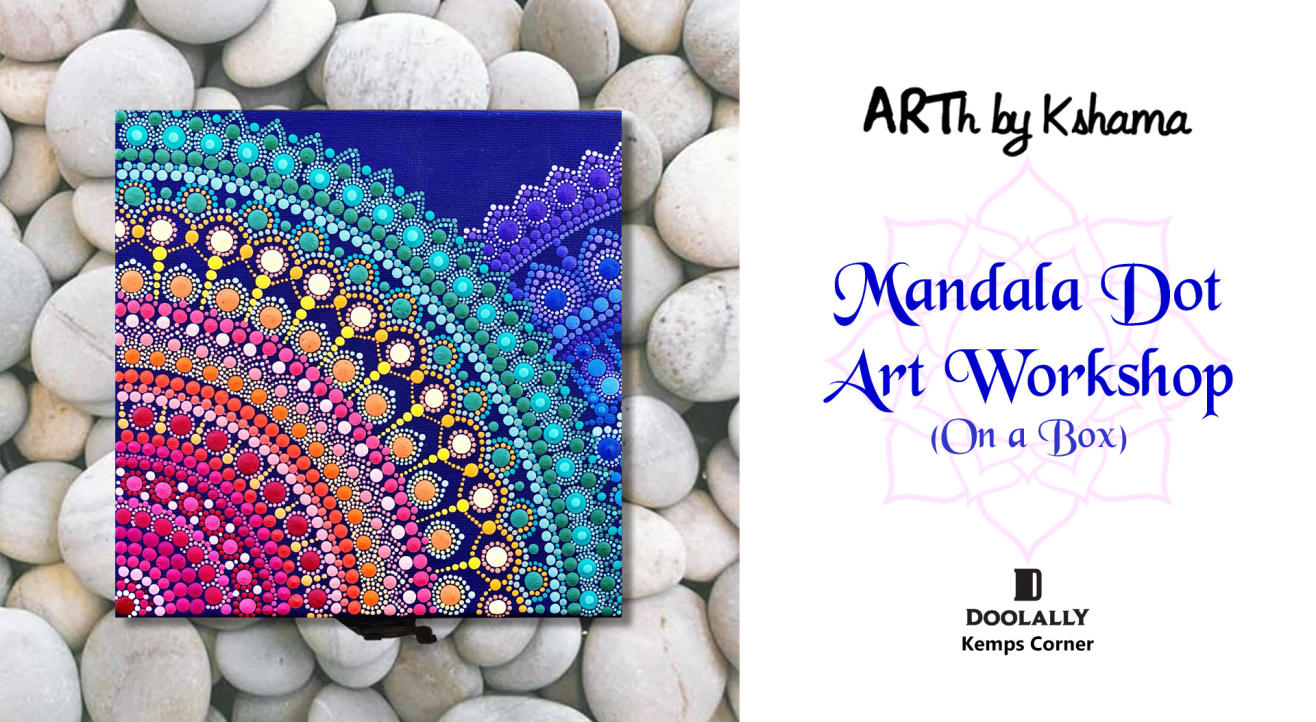 Painting
Mandala Dot Art Workshop- ARTh by Kshama
About
ARTh by Kshama presents a Mandala Dot Art Workshop.
A mandala (Sanskrit word for circle) is a spiritual and ritual symbol in Hinduism and Buddhism, representing the universe. The mandala is traditionally used as a way to meditate on life and to connect with the divine through focused contemplation. Modern mandalas typically refer to any design that contains a central circle with concentric circles radiating from the centre. They may contain squares, triangles and other geometric designs.
In this workshop we shall be learning the art and creating some beautiful mandalas on a box making it an enjoyable and rejuvenating painting experience.
A step by step guided art workshop. Participant with no prior experience will also find themselves paint with ease and take home their lovely box.
Inclusions:
All necessary materials to be used during the workshop.
Refreshments
Artist: Ami Chitalia- A Mumbai based Dot Mandala Artist who has been practising this art since 4 years. She believes that art is not what you see but what you make others see, and commits to create something special and unique every time. Extremely passionate about her work and loves to teach.
Word from the Artist & Founder Kshama Thakkar- I am a Chartered Accountant by qualification and a self taught artist. Painting allows me to break the norms and explore various mediums in art, meet people with different ideologies and moreover discover myself in the process. Conducting different art workshops, exhibiting my work and unconditional support from family and friends has given me motivation pursue my passion. It brings me immense joy to share this experience with all of you.
Venue
Doolally, Kemps Corner
1st Floor, 135 Kwality House, August Kranti Marg, Kemps Corner Flyover,, Above Hobby Ideas, Near Kemps Corner Flyover, Mumbai, Maharashtra 400036
GET DIRECTIONS