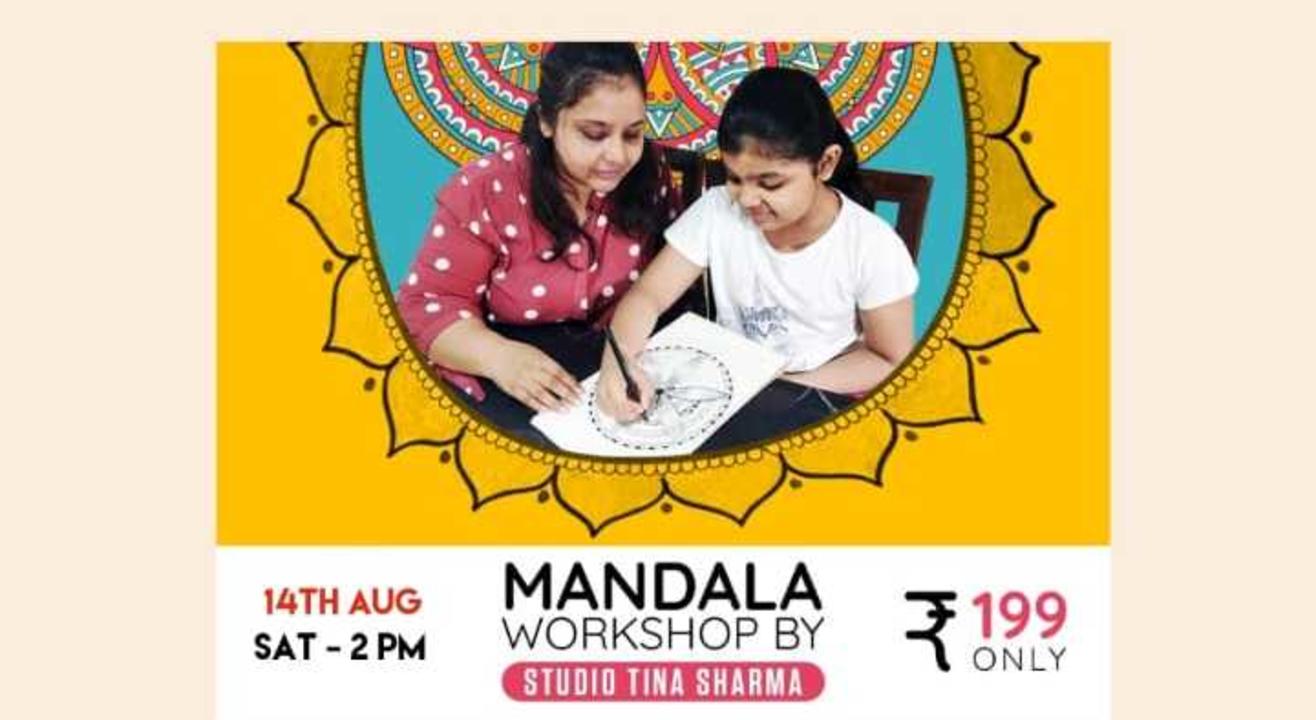 Mandala Workshop by Studio Tina Sharma
Event Guide
Masterclass
Learn from an expert
Invite your friends
and enjoy a shared experience
Mandala Workshop by Studio Tina Sharma
Event Guide
Masterclass
Learn from an expert
Invite your friends
and enjoy a shared experience
Event Guide
Masterclass
Learn from an expert
Invite your friends
and enjoy a shared experience
Mandala Workshop with Studio Tina Sharma
14th August, 2021 2pm onwards
Platform - Online / Digital / Enjoy this event from home
Age group - 8-14 years
Hinglish
Invite your friends and family for a fun experience.
About the event: -
In this workshop the participants will learn:
1) Introduction to mandala
2) Construction of grid and plan a Mandala painting.
3) Combining patterns within the grid to create fabulous and unique Mandala painting.
About the Artist :-
Hello !
I am Tina Sharma, mother, and a homemaker from Mumbai.
Erstwhile commercial artist and now a self-taught Mandala artist and coach.
Mandala Art has become a passion due to its therapeutic and meditative nature. It has become a way of relieving anxiety and stress and its is something we must all experience.
Find me on -
Instagram @studio_tinasharma
Youtube @Studio Tina Sharma
Materials Needed:-
A4 size paper
Ruler / scale
Pencil and Eraser
Compass / Rounder
Protractor
Black fine tip pen
Mandala Workshop by Studio Tina Sharma
Event Guide
Masterclass
Learn from an expert
Invite your friends
and enjoy a shared experience