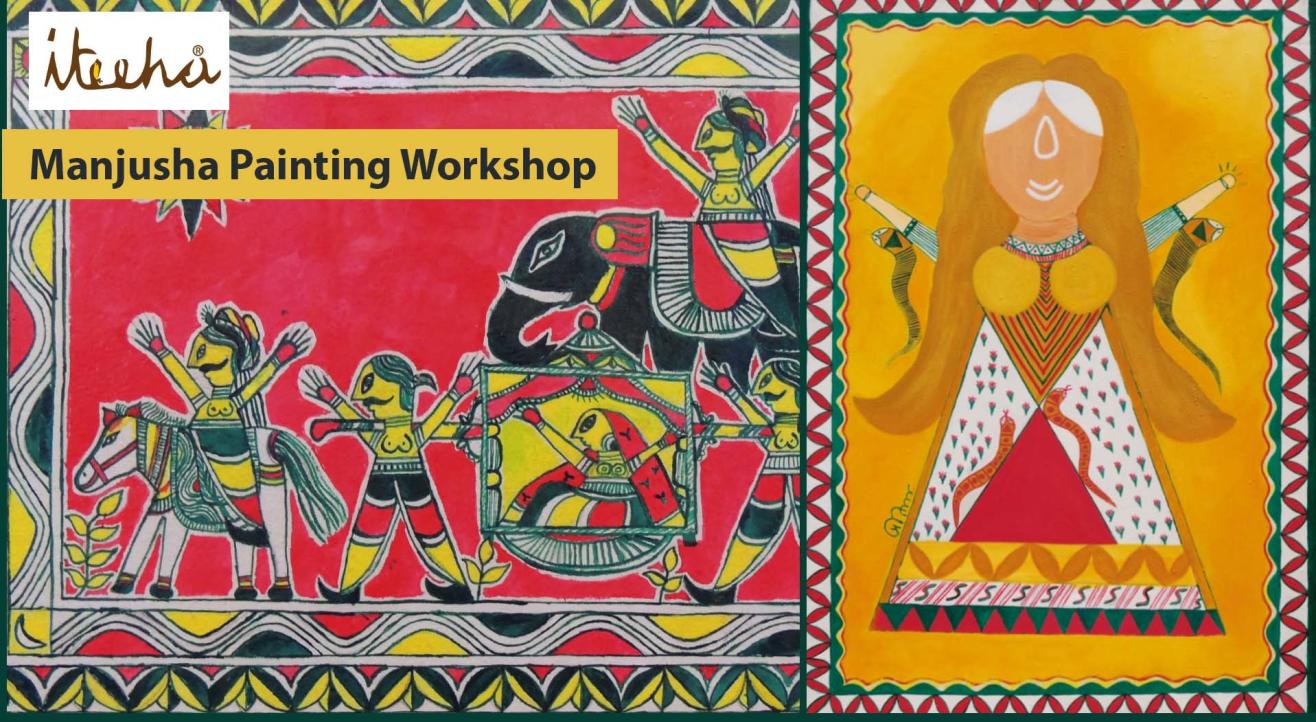 Art
Manjusha Painting Workshop
About
Manjusa art is believed to be the only art form in the history of an art form in India which has a sequential representation of the story and is displayed in a series. This is also called a scroll painting. Manjusa art is a folk art of Bhagalpur, Bihar, and has been dated back to the 7th century. The name Manjusa is also associated with an elaborate story, a goddess and also a festival celebrated in Bhagalpur. The Sanskrit word Manjusa means a box and Manjusas are temple shaped boxes, made of bamboo, Jute-Straw, and Paper inside which the devotees keep their ceremonial materials. These boxes are however illustrated with paintings that tell a tale.
List of Material Inclusive:
1. 1 Handmade Paper
2. Paper, Pencil, Eraser.
3. Acrylic Paints and Brushes
4. A bundle full of references.
Fees: 1500/- inclusive of all material.
For any queries call us or email us
Date and Time: 23rd July 2019, 3.30 pm to 6.30 pm
Duration of the event: 3 hours
Venue: Iteeha Studio
Shop No. 2, RR House, Opp. Ideal Industrial Estate, Mathuradas Mill Compound, Lower Parel (W), Mumbai - 13.
Venue
Iteeha Studio
Iteeha Studio, Shop No. 2, RR House, Mathuradas Mill Compound, Opp. Ideal Industrial Estate, Senapati Bapat Marg, Lower Parel West, Mumbai, Maharashtra 400013