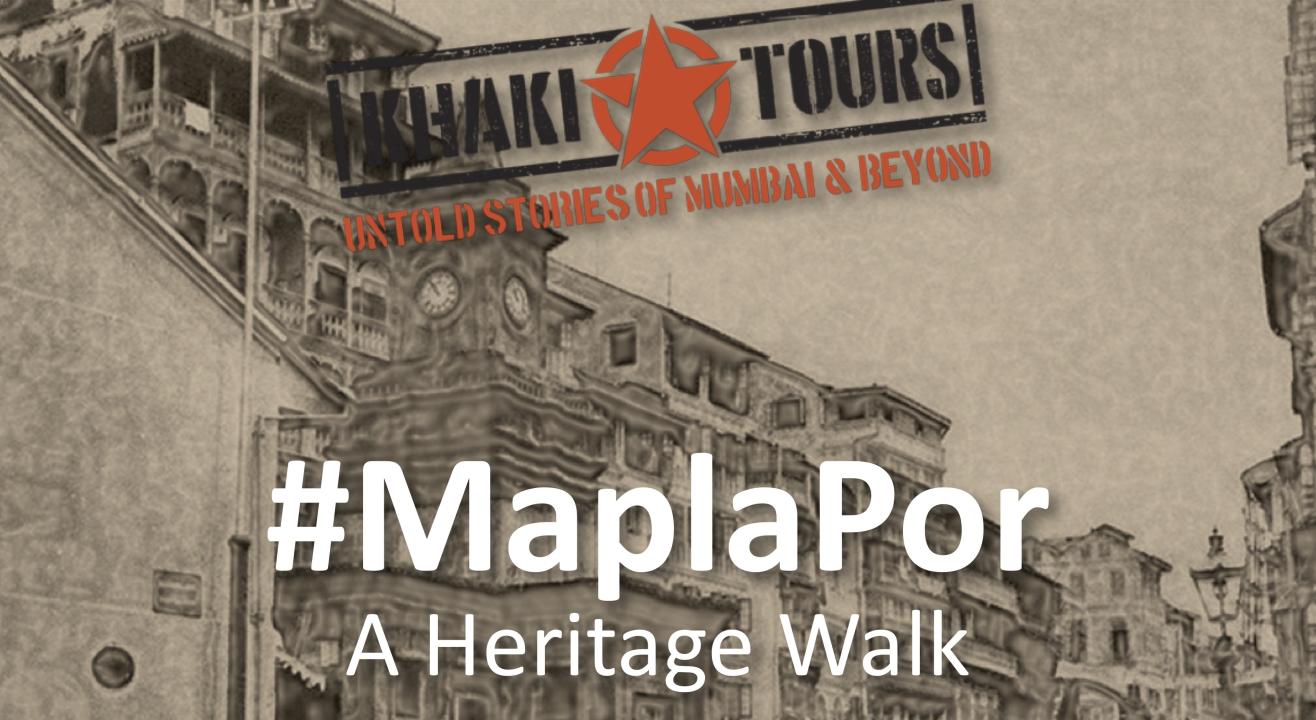 Walks
About
#MaplaPor by Khaki Tours
The Fort of Bombay was once divided into a European quarter and a native quarter. The native quarter was where the wealthy Indian merchants resided in various community enclaves. In one such community enclave, an institution doubled up as a courthouse and jail. Here, the East India Company delivered sentences to criminals and incarcerated them. Join Team Khaki as we take a journey through the Fort's erstwhile native quarter to discover relics of centuries gone by and unravel the secret of the Mapla Por.
Date: 26th May 2019
Starting Time: 5.00 pm
Starting Point: Fort House, DN Road.
Duration: 1.5 Hours
Distance: 1 Kms
Ticket Price: Rs. 499/-
Highlights:
- Half a well with spiritual powers
- Tower of old Persian inscriptions
- The Gunbow prince
- The erstwhile Fleet Street of Bombay
- The Indo-Saracen brother-in-law
- Rampart rows to rampart vows
- 2 Dadas of Fort
- A Dawat from Yemen
- Birthplace of the Great Fire
- Temple with a lost and found department
And of course...The Mapla Por!
Venue
Fort House
221, Dr Dadabhai Naoroji Rd, Borabazar Precinct, Ballard Estate, Fort, Mumbai, Maharashtra 400001