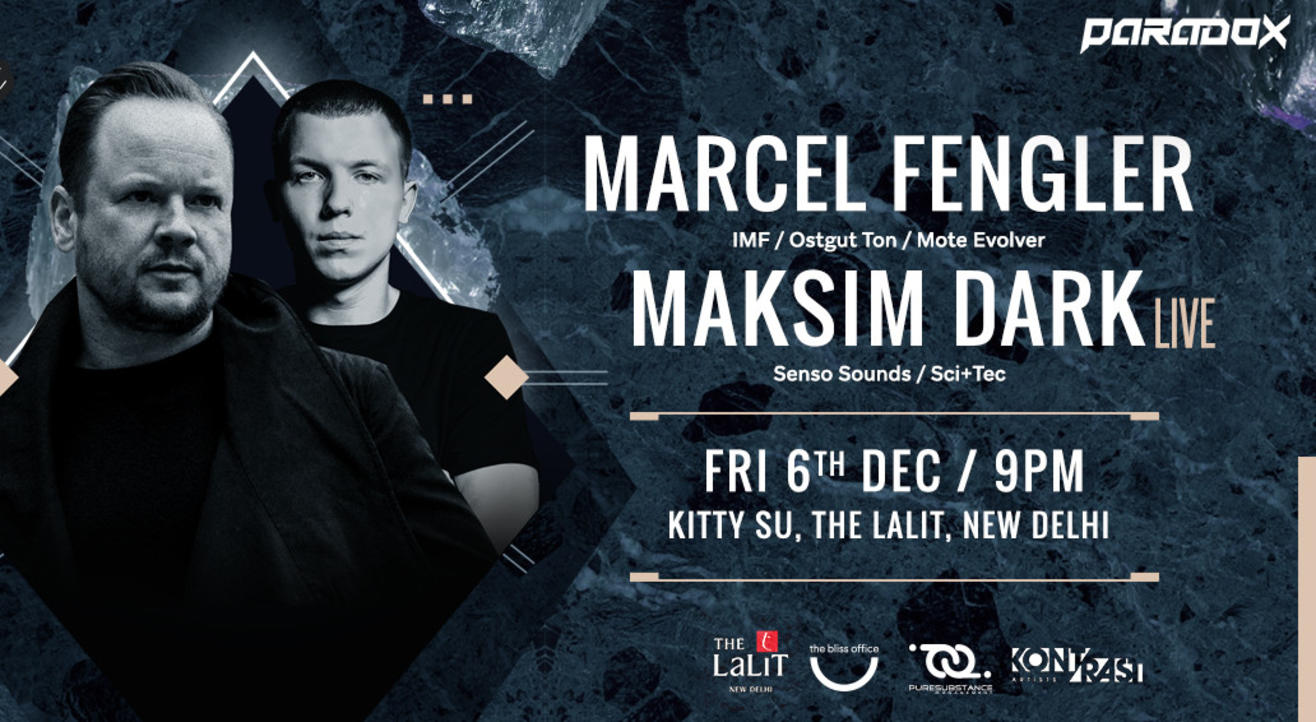 Music
Marcel Fengler + Maksim Dark (Live) | Kitty Su Delhi
December 6 | 10PM - December 7 | 3AM
About
Artist Name : Marcel Fengler
Hometown : Berlin, Germany
Records : IMF, Ostgut Ton, Mote Evolver
While growing up, he was first fascinated by the hip-hop culture, breakdance, and graffiti art, Fengler's interest shifted towards techno music and the art of DJing after the Berlin wall came down.
Fengler is capable of changing pace, atmosphere, and energy reacting to the mood on the dance floor: whether industrial-drenched hardness, broken beats, gloomy dubs or melodic and funky grooves – next to his inimitable instinct, Fengler draws from a varied repertoire.
As a DJ and producer, Marcel Fengler stands for imposing surprises and the appeal of variety. For him, techno is both unconditional passion as well as an essential part of his identity. He's not bound to a linear or one-dimensional sound, instead, he's constantly seeking for new ways to express his emotional storytelling skills.
----------------------------------------------------------------
Artist Name : Maksim Dark
Hometown : Serov, Russia
Records : SCI+TEC - Octopus Recordings - Senso Sounds
We are back to you all for an another night of immense beats,
Maksim Dark makes his way back to India join us with your dancing feet for this iconic artist.
Maksim Dark developed his passion for music in his early teens, A young talented musician and Live DJ playing only his own tracks. Whilst he may be a fresh name to some, Russian producer Maksim Dark has already impressed the likes of Dubfire and Richie Hawtin with his fearless, groovy brand of techno.
The this young artist at the moment is 24 years old, and he feeds hopes of many people, his story is just beginning and we would like to progress that for Maksim by bringing his music to our folks ears.
-- CLUB RULES APPLY!
Venue
Kitty Su, Delhi
Kitty Su, Near Modern School, Barakhamba Rd, Fire Brigade Lane, Connaught Place, New Delhi, India