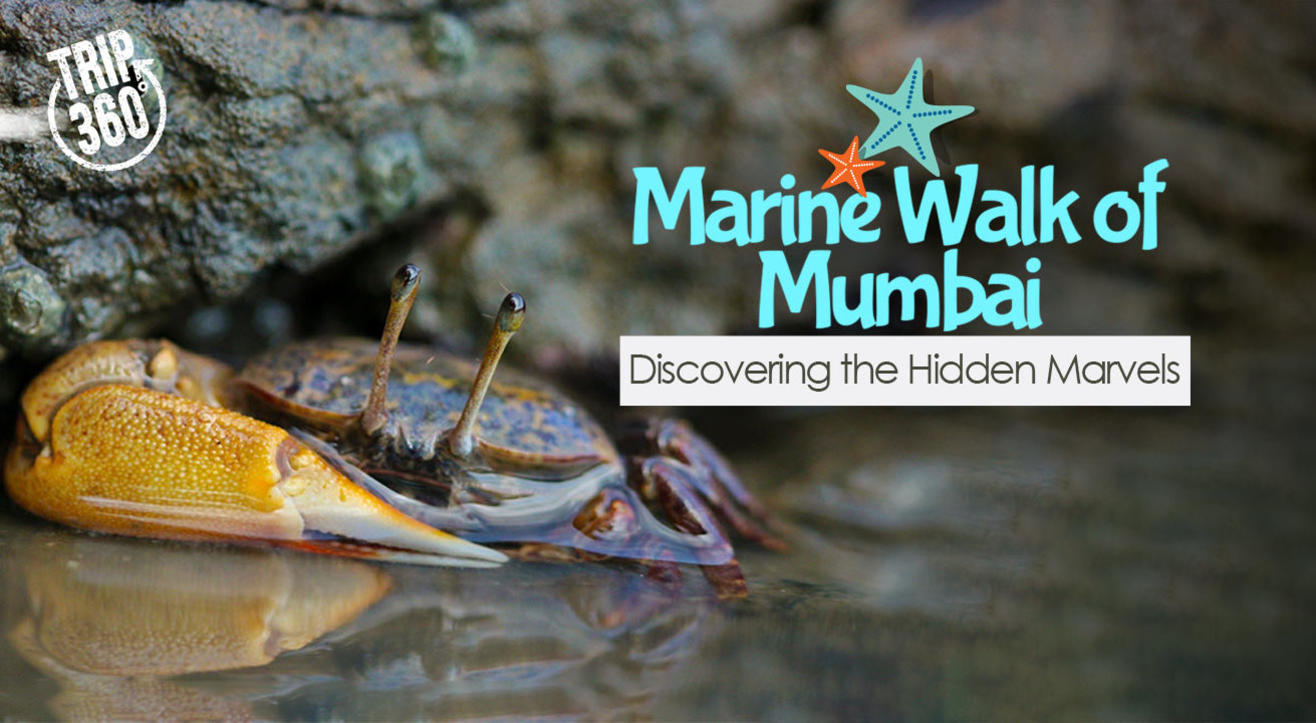 Explore
Marine Walk of Mumbai: Discovering the Hidden Marvels
About
Colourful sea sponges, different types of snails and sea anemone, hermit crabs that use shells as homes, and even corals. You can expect to find all these beautiful creatures at a blue, coastal destination, but they're right here, at the watery, concrete edge of Mumbai city.
Join us at Trip360 at this bustling urban jungle's doorstep, where an entire forgotten marine world lies.
This shore walk will introduce you to a side of Mumbai that you've probably never seen before. We'll be walking the shores of Haji Ali, right next to the iconic Dargah, where the retreating tide reveals a landscape of rock pools and crevices containing entire communities of marine life.
The walk will be hosted by Marine Life of Mumbai (MLOM), an initiative that aims to help you rediscover Mumbai's often-overlooked marine biodiversity. We reckon this and our other shore walks also work towards cementing our dwindling relationship with the
sea, one that we have, understandably, begun to take for granted.
Wear proper shoes with good grip. No sandals or flipflops will be allowed.
Carry atleast 2ltrs of drinking water.
A cap/hat or other sun protection is advisable.
Refrain carrying costly or delicate items.
No handling of any animal is allowed as some species found in the area can be fatal to humans.
Professional Experts
Basic First Aid Kit
Energy Bar
Trip 360 badge
Refreshments
15days before the trip full refund
7days before the trip 50% refund
After 7 days no refund.