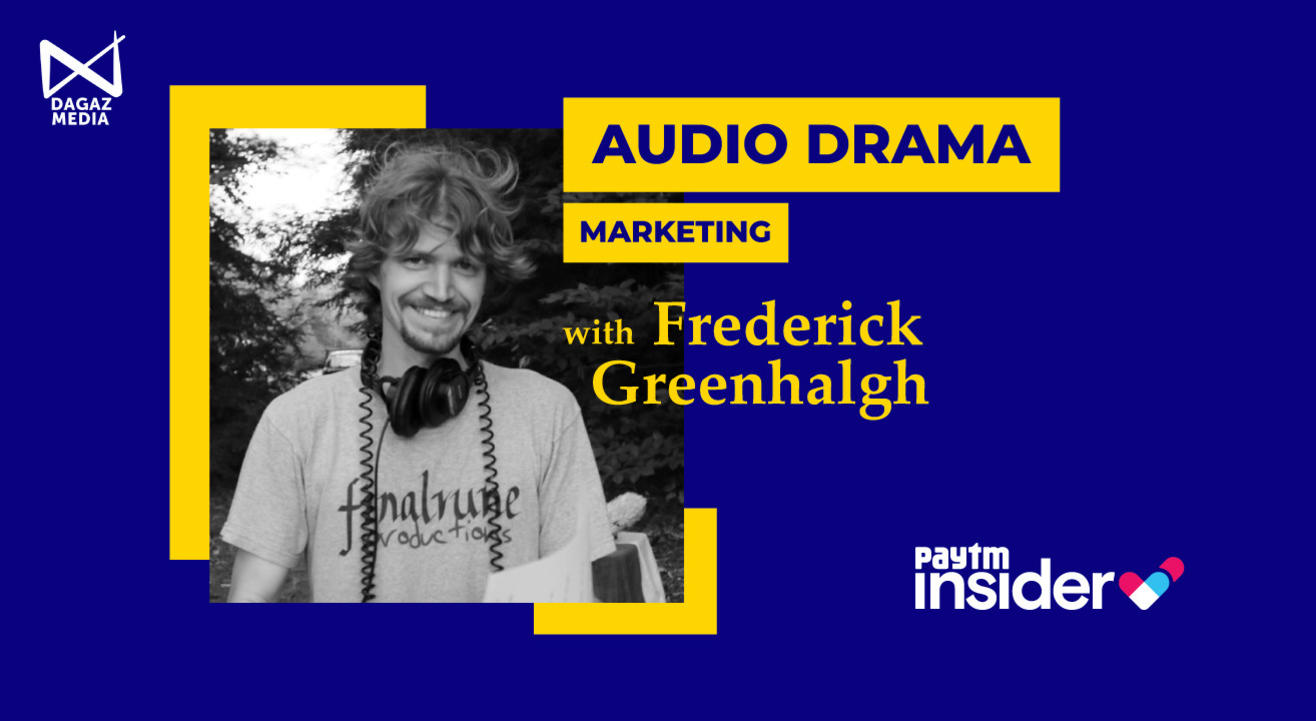 Marketing Audio Drama and Podcasts with Frederick Greenhalgh
Invite your friends
and enjoy a shared experience
Invite your friends
and enjoy a shared experience
About the Event
An overview of how best to market your audio drama, podcasts and get it into the public domain.
Learn about:
- The technology needed to release a podcast to the world
- Techniques for reaching a global audience
- Strategies for social media & press releases
- Listing with major podcast services (Apple, Spotify, Google).
Language: The workshop will be conducted in English
About Frederick Greenhalgh
He has brought location-recording techniques from his indie film background to the production of audio drama.
His work has been featured in NPR, The New York Times, The Wall Street Journal (A4), Financial Times, The Guardian, and BBC Radio 4.
Credit reel includes X-Files: Cold Cases/Stolen Lives, Locke and Key, Expeditionary Force: Homefront, and original series The Dark Tome, The Cleansed, and The Mayan Crystal.
Testimonials from participants of the recently concluded course in the U.S.
Hi, Thank you so much for all of these fantastic classes, it's been an utter joy to have taken part in them! I have learnt so much and I'm so excited for all the exciting audio drama I will make as a result. - Bethany
Thank you for running your online class and for making it such a fun and collaborative and rewarding experience! I enjoyed meeting you and really appreciated your enthusiasm. As someone going to school for Film and TV production and craft, I've been so pleasantly and consistently surprised by what a force for storytelling audio fiction is -- I'm so looking forward to continuing to learn. - Claudia
Can't thank you enough for this course - I wanted to do it as I have been entirely self taught and wanted to fathom things from someone who knew what they were doing. Really enjoyed the sessions and your teaching manor. - Sarahx